Double glazing is a fantastic way to achieve a warmer home and reduce your energy bills.
New windows and doors can also give your property a fresh look, making it more attractive to prospective buyers.
Whatever home improvement project you're planning, always prioritise the work and set a realistic budget. You should shop around to find the best offers on products and services, and don't be afraid to ask for a better price.
Budgeting for double glazing
If you cannot install double glazing throughout your entire home all in one go, consider fitting two or three windows at a time, or one side of your home at a time. Some fitters will run special offers; for example, three windows for the price of two, or buy one get one free. This lets you to do the work in bite-size, affordable chunks.
However, a disadvantage of this approach is that it may end up costing more overall, and the disruption to your home will last longer.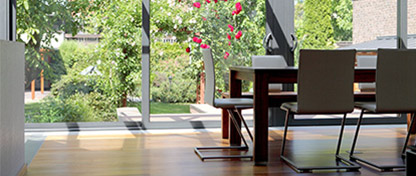 Benefits of energy-efficient windows
A more comfortable home
Energy–efficient glazing reduces heat loss through windows and means fewer draughts and cold spots.
Peace and quiet
As well as keeping the heat in, energy-efficient windows keep out most external noise.
Condensation is reduced
Double glazing minimises mould and damp because the build-up of condensation is reduced.
Overall, double glazing has many benefits. It will reduce your home's impact on the environment and make your energy bills cheaper.
How double glazing works
Double glazing works better than single glazing because it has two sheets of glass with a gap between them that provides insulation. This insulating barrier keeps in the heat and pushes out the cold.
As well as double glazing, triple glazing is available, but it's more expensive and not usually necessary for the UK climate.
To choose the most energy-efficient windows, look for the BFRC rating (the UK authority for independently verified ratings of energy-efficient windows and doors). These ratings are similar to the rainbow coloured stickers found on electrical appliances. The most energy-efficient type of double glazing is low emissivity (Low-E) glass. This often has an invisible coating on one of the inner panes. This acts like a film to let light and heat in but cuts the amount of heat that gets out.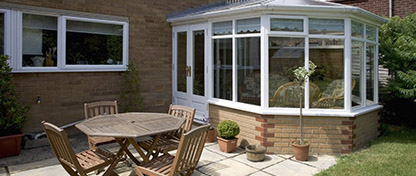 Secondary glazing
Another cost effective idea that will help keep the heat inside your home and save you money is secondary glazing, where a second pane of glass and frame is added to the inside of the existing window.
This can be much cheaper to fit and will still save energy, but the seal may not be as effective as on double glazing. Low emissivity glass will improve the performance of secondary glazing.
Secondary glazing kits are available for keen DIYers, but you can talk to a professional if you're not confident you can do it yourself.
Curtains, sealed blinds and shutters
Curtains lined with a layer of heavy material can reduce heat loss from a room through the window and cut draughts. Hollow blinds - fitted into place with a sealed frame - and sealed shutters also help cut draughts and keep your heat in for longer.
Both of these options are cheaper than replacing your windows, but are rarely as effective.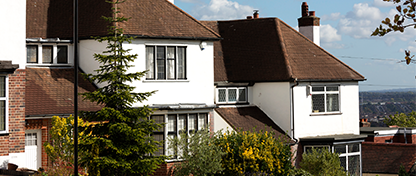 Listed buildings and windows
If you live in an old house, conservation area or listed building, it is important to contact your local planning authority and get advice on altering the look of your home. There may be planning controls on the type of windows you can fit. You may also have to select a specific finish, say wood, to fit in with a historical area. Some planning authorities may request that you can only restore existing windows, but this will depend on if your home is a listed building.
Should you find there are restrictions, secondary glazing can be a non-intrusive way of insulating windows from the inside.
Don't forget insulating doors
When we think of insulation, although we often consider replacing the windows in our home, keep in mind that doors can also be improved to keep draughts out and heat in. Modern doors generally contain insulation to reduce heat loss and comply with building regulations.
Installing new external doors may also require building regulations approval, so seek this from the relevant control body. And simply fitting draught proofing to doors and windows will save the average household £25 - £35 a year.
For more energy saving ideas and way to improve your carbon footprint and save money, visit our blog for regular updates.
Disclaimer: All information and links are correct at the time of publishing.
BACK TO BLOG HOME