Have you had an application for a mortgage, credit card or personal loan turned down recently for no apparent reason?
If you have a mobile phone contract, the cause may be quite simple: a late or missed payment.
Although mobile phone contracts are a form of borrowing, many people don't realise this, and 14% of people questioned on behalf of Ocean Finance* - equivalent to 3.5 million UK adults (1), admitted they had made a payment late for a mobile phone bill - or missed it altogether.
Payment dispute
More than a third of the people who said they had paid their mobile bill late or not at all said they had run out of money because of other costs cropping up that month.
And half blamed the problem on getting an unexpectedly large bill - often because they had used the phone on holiday, racking up huge data usage and overseas roaming charges.
Several payment-due dates can come and go while you argue about the size of a bill with your mobile phone provider.
But while other lenders, such as credit card companies, will wait up to six months to declare a customer in default, mobile phone companies pull the plug after just three.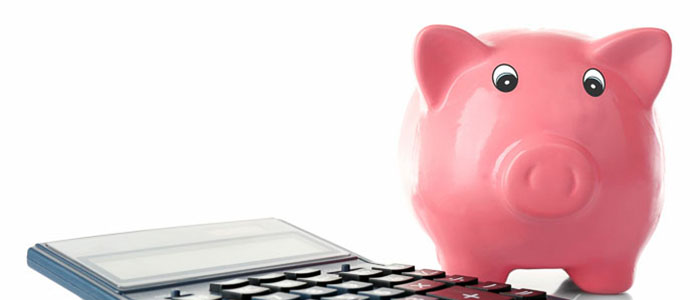 Default
Being late or missing a single payment is bad enough for your credit history. A record of this may remain on your credit file for up to three years and will be visible to other lenders.
But being declared in default of a payment is much worse. It stays on your credit record for six years and will count against you every time you apply for credit.
So defaulting on a mobile phone payment five years ago - however unreasonable the bill was - could still be stopping you from getting a new credit card or, in some cases, even a mortgage.
Mend the damage
You can takes steps to mend a damaged credit record.
First, if you have come to an agreement with your mobile phone company, make sure that the credit reference agencies Experian and Equifax show this on your credit record so other lenders can see the dispute is settled.
Unused credit cards and overdrafts will also be held against you - so close them. And sign up to the electoral role.
If you are still struggling to borrow, it could be worth talking to Ocean Finance – with more than 20 years' experience of helping clients with all kinds of credit histories, the Ocean team will search our panel of lenders to find one that suits you and your circumstances.
The Ocean credit card, when used responsibly, can help to rebuild a damaged or bad credit history. To find out more, and details on how to apply, click here.
(1) Based on 95% of adults in the UK owning a mobile phone and 55% of those having a contract. For the purposes of the calculation, we assumed a UK population of people aged 20 upwards of 48m (Source 2011 Census).
95% of adults reference - http://www.mobilemastinfo.com/stats-and-facts/
55% on contract taken from study conducted on our behalf by OnePoll
*OnePoll questioned a nationally representative sample of 2,000 adults aged 18 and over between 2nd May and 12th May 2014, of whom 500 were Scottish residents.
Disclaimer: All information and links are correct at the time of publishing.