That mobile phone bill you forgot to pay may not be for much, but it could end up costing you dearly. That's what a new study by ClearScore has found.
The credit reference agency has warned that skipping repayments in their youth is damaging the financial futures of more than a million people in the UK.
Miss pennies today, lose pounds tomorrow
According to the research, as many as 1.2 million young Brits are risking their financial futures for the sake of missed bills that cost as little as £7.60. Nearly a third (31 per cent) of 18 to 34-year-olds have subsequently been rejected for credit (including mortgages, personal loans, car finance, mobile phone contracts and store cards) because they once missed a bill payment, the research revealed.
There's plenty of reasons why you might miss a bill payment. Perhaps you moved address with money still owing to a utility provider, or you just forgot to make that final payment on a mobile phone contract (16 per cent of respondents aged between 18 and 34 admitted to this). However, even if it cost less than a tenner, the blot that debt leaves on your credit history could be very costly.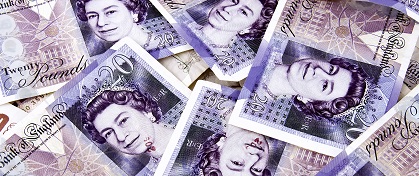 Credit history
Missed credit repayments remain on your credit history for at least six years. You may have forgotten about that store card you opened in 2011, but you'll soon be reminded of it if you find the home of your dreams, apply for the mortgage you need and get turned down because you never made your final payment on it.
Lenders each have their own criteria by which they measure the people who apply to them for credit, but most will look at your credit history to help inform their decision. If yours has even one missed payment on it, this could paint you as an irresponsible lender in their eyes.
And yet is seems many are ignorant to just how damaging a missed repayment could be. The research found that nearly a quarter of 18 to 34-year-olds think it won't matter if they ignore a bill.
What next?
If you're planning to apply for credit and you're worried about how your financial past could affect your future, there are steps you can take. The first is to check your credit history – which ClearScore reveals more than half of young people responding to the survey have never done.
There are three credit reference agencies; Experian, Equifax and CallCredit. ClearScore is the free credit checking facility offered by Equifax and CallCredit offers Noddle. You can visit any or all of these to check your personal information and view details of your borrowing over the past six years. This includes everything from your name and address (which you should check are up to date) to which credit accounts you've opened and applied for.
If you notice an error on your credit history, such as a missed payment that you think has been made or a credit account that you've closed but that's listed as open, you can apply to have this information corrected. This could mean the difference between you being accepted or rejected for credit – but if you never check your credit history, you'll never know if it could be acting against you.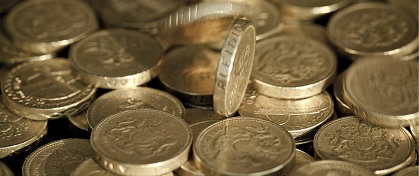 Responsible borrowing
It's never too early to start building up your profile as a responsible borrower. You are able to apply for credit from the age of 18 in the UK, however; it's not only this that can affect your credit history but also how well you manage your mobile and utility bill agreements.
Moving away from home in your late teens or early 20s can be daunting and you may find it difficult to keep track of your finances, but by doing so, you have the peace of mind that you're not damaging your financial future. Set up standing orders and draw up a budget to help with keeping on top of your finances.
The golden rules are: never borrow more than you can afford; always make your repayments on time; and, if you're struggling, speak to your lender, phone or utility provider and make them aware of the situation so you can come up with a solution. By doing this, you're well on your way to being a responsible borrower – and your future self will certainly be grateful.
Disclaimer: All information and links are correct at the time of publishing.