In the last five years, 4 million Brits have had their home broken into. The majority of these were homeowners.
Young people in urban areas are most likely to fall victim to this type of crime. So - how safe do you feel in your home?
Homeowners vs rental tenants
Interestingly, according to research* we recently conducted, homeowners tend to feel safer in their homes than rental tenants – with more than two-thirds of owners saying they always feel safe at home, compared to just over half of renters.
However, only 3% of tenants say they have been burgled in the past five years, compared to 8% of homeowners.
When asked how safe they feel at home, property owners have a stronger feeling of security. But, they are actually more likely to be a victim of a home invasion, according to our research.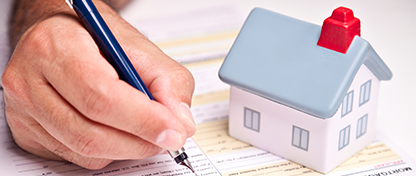 Young vs old
In general, the majority of us (64%) feel safe in our own home, but among young people aged 18-24 this drops to just over half - and for those aged 25-34, only 53% feel safe. When comparing this to those aged 55+, there is a big difference, as nearly three quarters of the older generations always feel safe in their home.
Thankfully, just 6% of the UK population has been a victim of a home invasion in the last five years. However, young people yet again get the short end of the stick, as almost 1 in 5 (18%) of those aged 25-34 say that they have had their home broken into in the past five years.
By contrast, just 2% of people aged over 55 say that they have had their homes burgled in the last five years, making young people nine times more likely to have their homes broken into than over-55s.
Which region has the most break-ins?
Perhaps unsurprisingly, London is the region with the highest number of home invasions – with one in 10 saying they have been a victim of burglary in the capital during the past five years. The areas with the lowest rate of property crime are Scotland and Northern Ireland, both with just 4% of the population falling victim to the crime.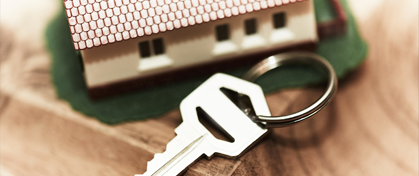 The aftermath
Over half of those who have been the victim of a break-in during the past five years moved house as a result (52%), rising to 63% of 25 to 34-year-olds. The cost of moving house isn't cheap, so many must think the feeling of being safe at home is worth the cost.
How to protect yourself
Make sure you have up-to-date home insurance that covers all your electrical appliances and expensive items – TVs, jewellery, handbags etc. Install a burglar alarm, if you don't already have one - just the presence of an alarm could scare off would-be burglars.
*3Gem questioned a nationally representative sample of 2,000 adults aged 18 and over between 18th August 2016 – 25th August 2016, of whom 639 were Scottish residents.
Disclaimer: All information and links are correct at the time of publishing.