When your offer on a property is accepted, it's normal to celebrate and start making plans to move in.
However, there's nothing to stop the seller pulling out of the deal.
To make things more complicated, there's a lot of costs you'll need to fork out for when your offer is accepted: conveyancing fees, mortgage fees, survey and valuation fees. All of this can add up to a bill of a few hundred pounds – so if the sale then falls through you'll be left without your new home AND out of pocket.
However, there is insurance available that can offer some protection in this event. Read our blog to learn more.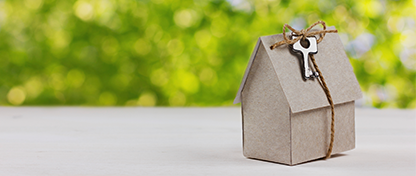 Get covered
Buyers Protection Insurance can cover you if the worst happens and a sale falls through before completion. And the fact is, a seller has every right either to withdraw their property from the market, or to accept an offer from another buyer before contracts are exchanged.
While this insurance won't prevent that from happening, it could reimburse you for some of the money you've already spent as part of the sale. For example, you may have already paid the valuation and conveyancing fees before the sale fell through, and the insurance could cover these costs. Knowing that you won't lose out financially as well as losing the property you wanted to make your home may help soften the blow a little.
Let's look at some of the scenarios Buyers Protection Insurance can cover you for:
Gazumped – You put an offer on a property and it is accepted, but a few weeks later you get a call from the estate agent to say that another buyer has come along and offered more, and the seller has accepted. It's never nice to be gazumped, but it's especially bad if you've already started paying fees. However, if you have Buyers Protection Insurance you should be able to claim for this (typically you can make a claim if the new offer is at least £1,000 more than yours – check your policy to see what you're covered for).
The owner withdraws the property – The seller is well within their rights to take their home off the market right up until completion, and they do not have to reimburse you for any of your costs up to this point. However, if you have Buyers Protection Insurance, you should be covered if the home you are buying is withdrawn for reasons that are out of your control.
Compulsory purchase order (CPO) – CPOs are issued by public services like local authorities and regional development agencies to force a homeowner to sell their property. Reasons for this can include the building being an obstruction to regeneration plans. If it becomes apparent that the home you've made an offer on is subject to a CPO and you back out of the sale as a result, Buyers Protection Insurance will let you claim back the sales fees you've paid.
The seller does not have the legal right to sell the property – You would hope that a vendor would only be selling the property if they had the right to, but if it's discovered partway through the sales process that they don't, Buyers Protection Insurance should have you covered.
Your job is relocated, or you take forced redundancy – If you're forced to take redundancy, every penny might really count until you can find new employment. If you have to back out of buying a house because you've been made redundant, this insurance should cover some of the fees you've paid up to this point. The same should be the case if your job is relocated and buying the property is no longer an option. However, you're unlikely to be covered if you take voluntary redundancy.
The mortgage valuation is less than you offered – Your mortgage provider will conduct their own valuation report to ensure that the property is worth what you're paying for it. If they decide it isn't (typically if they value it at less than 90 per cent of what you've offered) and you back out, Buyers Protection Insurance can cover you.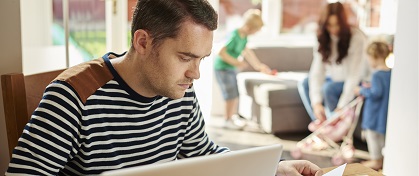 The choice is yours
There are other scenarios that Buyers Protection Insurance can provide cover for, so it's worth shopping around for a policy and checking what each one offers. You should also find out what period you'll be covered for; whether it will protect you from the time you make your offer to completion, or whether it will only provide cover for the time between exchange of contracts and completion.
Of course, you might decide that this insurance is just another expense and one you simply don't have room for in your budget – particularly as it won't actually prevent your house purchase from falling through. Ultimately, whether you invest in it is something only you can decide.
If you'd like more information on some of the costs you could pay when buying a house, read our blogs here.
Disclaimer: All information and links are correct at the time of publishing.