We're all about helping people finance their dream home, so we've been having some fun with a bunch of bloggers helping them to create an alternative dream home!
You might have seen that we've already dabbled with fairy homes, LEGO® homes, cardboard homes and bird house homes, and now we've asked some bloggers to create their dream advent calendar home!
We've sent them a wooden advent calendar house along with a Hobbycraft voucher and asked them to have a go at decorating it for their 2015 Christmas advent calendar.
For a bit of inspiration and a taste of what's to come, here's a lovely example of a finished creation we found on the web: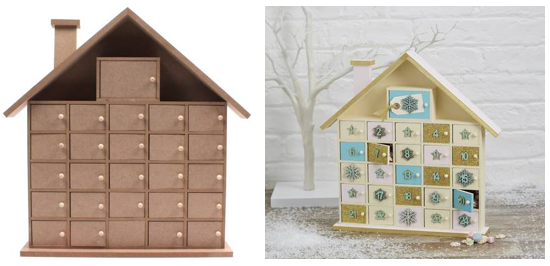 (Pictures courtesy of Hobbycraft)
Be sure to check back soon, as we'll be showcasing all of the bloggers' completed advent calendar houses on our blog!
Disclaimer: All information and links are correct at the time of publishing.