The entries have been coming in thick and fast for our House to Home campaign and we've been blown away by the wonderful homes that have been created.
The challenge
We sent every blogger a simple, wooden birdhouse (and a £25 Buddly Crafts voucher so they could buy all the supplies they needed) so they could upcycle it into something special. Each blogger involved in the campaign has worked so hard to create a unique home for the birds in their garden.
An independent judging panel will choose one winner who will receive a £200 gift card for luxury homeware boutique Amara.com but in the meantime, we thought we'd share just a small selection of the entries we've received so far.
If you're a blogger and would like to take part in a future campaign please email [email protected].
The entries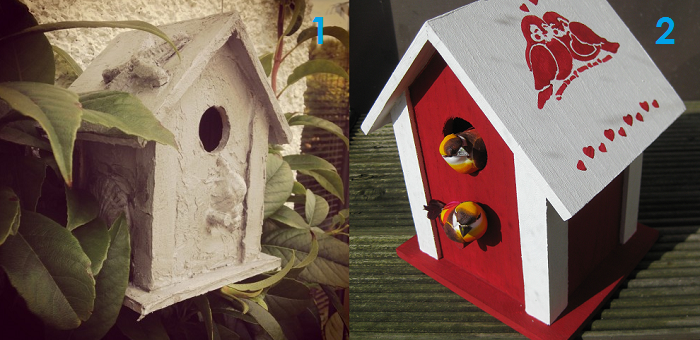 Birdhouse number 1 was designed by Alison from Her Indoors. She decided to give her birdhouse a seaside theme because she lives nearby the coast and added clay to give it a concrete look.
Birdhouse number 2 is lovely and bright and features two model lovebirds. It was created by Michelle from Sugardust and Starlight.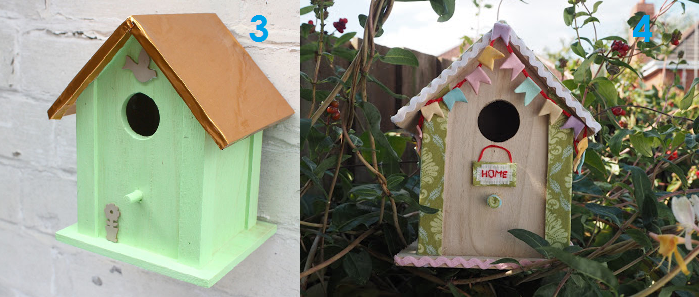 Birdhouse number 3 has an amazing copper roof and it's so eye-catching. Hats off to Emma from Make & Fable, what a lovely design.
Birdhouse number 4 by Samantha from Crafternoon Tea looks so welcoming we wish it was adult sized so we could use it!
We'll be showcasing some more birdhouses in Part 2 so make sure you pop back.
To see the other competitions we are currently running, and to enter click here >
This competition was brought to you in conjunction with the homeowner loans team at Ocean Finance.
Disclaimer: All information and links are correct at the time of publishing.