The overall cost of living in the UK was unchanged over the past year according to the latest figures by the Office for National Statistics.
They show that inflation, measured by the Consumer Prices Index, fell back to zero in August from 0.1% in July.
The Consumer Price Index (CPI) records how fast the prices of household goods and services rise or fall, estimating changes to the average cost of living over the previous 12 month period.
Transport costs steadying
One of the main areas where the cost of living has actually fallen over the past 12 months is fuel costs. Diesel prices fell by 6.2p a litre between July and August this year – something you'd definitely have noticed in your wallet when filling up. Petrol, on the other hand – while still falling in price – saw a much smaller dip, down by 2.4p per litre.
Post-summer sale: autumn clothing ranges cause slight spike in prices
Typically August marks the end of the summer clothes sales, and the start of the autumn collections coming into shops. As a result, clothes prices usually increase in August. However, the price rise this year was a relatively modest 1.5%.
Food and soft drink prices level off
The ONS' figures shows that the overall costs for food and non-alcoholic drinks were pretty much unchanged. Products like mineral waters, juices, soft drinks and – to a smaller degree – milk, cheese and eggs saw slight increases in price, where other food items like bread, cereals and meat balanced out the changes with falls in price.
Of course whatever the ONS' figures for inflation may show, the real impact on you and your family budget may be different. If you happen to spend more of your money on something that has been rising in price and less on something that has been falling then you will still be feeling the squeeze in your wallet. The CPI measure also doesn't include mortgage repayments – which make up a large part of many people's spending.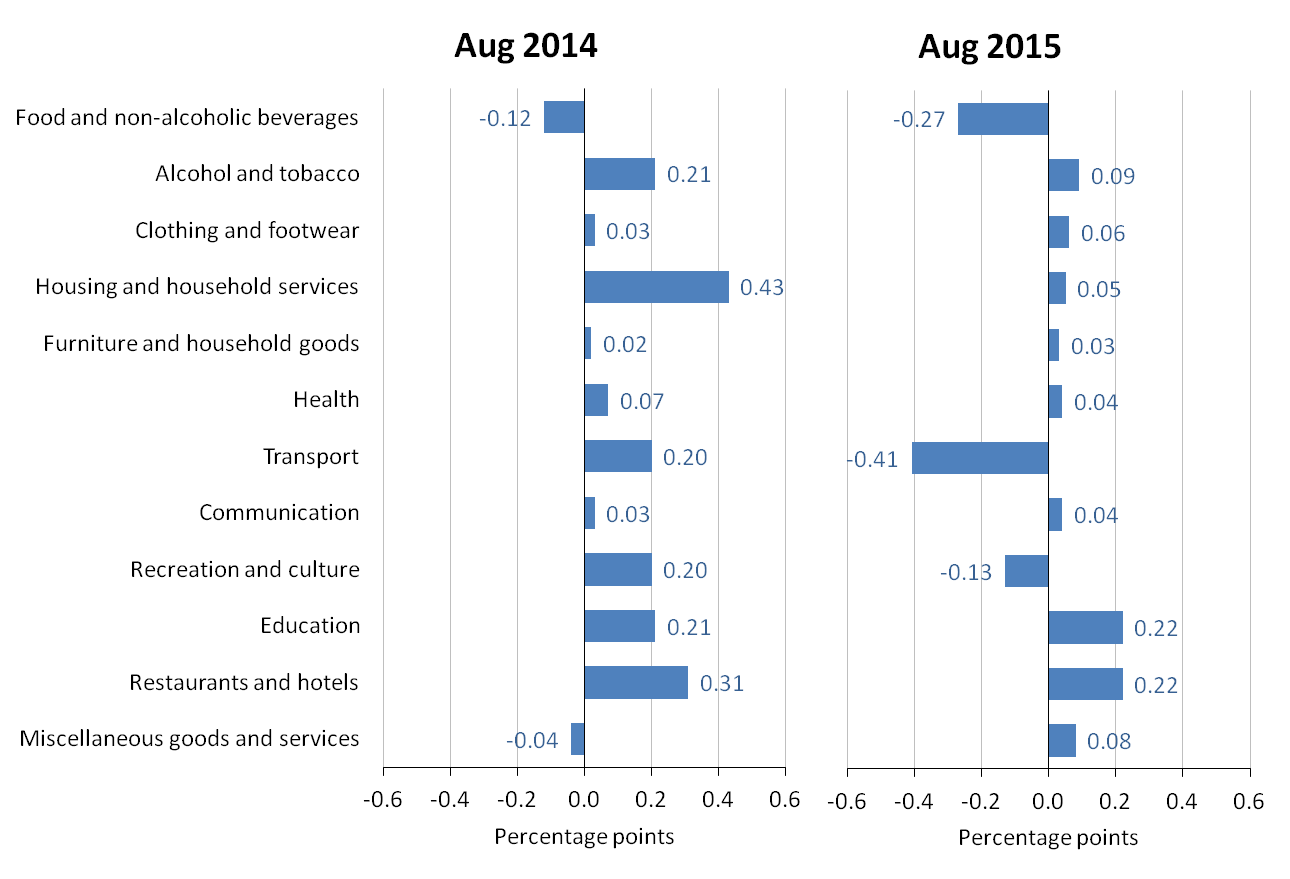 Disclaimer: All information and links are correct at the time of publishing.