The Financial Conduct Authority (FCA) will review the Consumer Credit Act for a second time to update sections that have remained untouched since 1974.
Included in the areas under consideration and that could change is Section 75 – a form of buyers' protection that covers you when you pay for goods or services with a credit card.
"Simplify the regime"
In a statement released by the FCA, it announced that it's hoping to "simplify the regime" while "not placing disproportionate burdens on firms".
While this doesn't necessarily mean Section 75 will be axed, it may be reduced or weakened if the FCA thinks the way it currently works is unfair to credit card companies.
In 2014, the FCA replaced 82 sections of the Consumer Credit Act to bring it up to date. However, the 167 other sections left alone back then are likely to be changed in some way this time around.
Of course, there's no way of knowing that Section 75 will change, or that, if it does, it will be for the worse for consumers, but the FCA's suggestion that it is looking to reduce the burden on firms means many think this will affect buyers' protection like Section 75.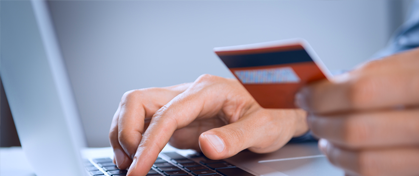 How Section 75 protects you
You might not have been aware of it, but when you make a purchase on your credit card that costs over £100, your money is protected by Section 75 of the Consumer Credit Act.
This means that if the retailer goes out of business, your item doesn't show up, or if it shows up but it's faulty, you can claim your money back. Both the retailer and your credit card company are held jointly liable, which means they must refund you if you need to claim.
Even if you just pay for the deposit on an item with your credit card, as long as the total value is over £100, you benefit from the protection. For example, if you pay a £50 deposit with your credit card on 10 driving lessons that in total cost £180, you benefit from the protection if the driving school goes out of business.
If you know you can comfortably afford to repay what you borrow, paying for big-ticket items with your credit card is a wise idea.
Although no one knows how the Act is going to change, it's good to be aware of the potential outcomes so you're prepared if and when something does change. We'll be sure to keep you posted once we know more, so keep checking back for updates!
Disclaimer: All information and links are correct at the time of publishing.