New changes in how deposits are protected could affect you if you have more than £75,000 in accounts with a single provider.
What does this mean?
Currently, the Financial Services Compensation Scheme – or FSCS for short – ensures deposits of up to £85,000 are protected if your bank, credit union or building society should fail. These deposits include savings accounts and current accounts held with a single provider. If you hold a joint account(s), this would mean you are protected for up to £170,000.
However, at the start of 2016 this limit is due to be reduced. The new limit will be £75,000 for single accounts with one provider and £150,000 for joint accounts. This means if you have more than £75,000 in accounts with a single bank or building society, the full amount won't be covered should your bank go bust.
Why is the limit changing?
The limit is changing because the FSCS works under an EU directive which states that the level of protection must be equal to €100,000. As the values of different currencies are subject to change this is reviewed every five years across Europe.
As the Pound Sterling has grown in strength relative to the Euro, the new deposit protection limit is £75,000.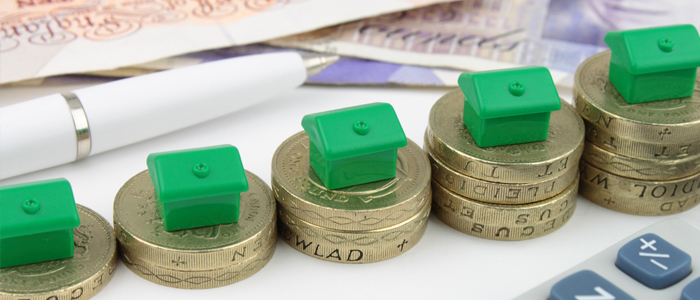 What should I do if I have more savings than the new limit?
If you have more than £75,000 held with a single provider, or more than £150,000 in joint accounts with one provider, it might be a good idea to move some of your cash over to a different bank or building society. This would make sure all your savings are protected in the (unlikely) event of your provider running into financial difficulties.
If you're looking to take your first step onto the property ladder make sure you check out our guide to buying your first home >
My savings are in a fixed rate account, what should I do?
Usually with fixed rate savings accounts you are restricted in making withdrawals during its term, or if you do make withdrawals you lose interest. In this case however, providers have been asked to make an exception and if you have more than £75,000 in fixed rate accounts with a provider, you should be able to make a withdrawal between the 1st August 2015 and 31st December 2015 – so it's important to remember these dates if this affects you.
What if I'm expecting an inheritance or other lump sum?
If you're expecting a large amount of cash in your account in the following months – from things like an inheritance, house sale or divorce settlement – then the FSCS will give you extra cover for a time to allow you to make arrangements with the funds. This cover is up to £1 million, and lasts for six months to allow you to redistribute your finances between different accounts. Click here for more details >
Click here to read our simple guide to mortgages and remortgages >
Disclaimer: All information and links are correct at the time of publishing.