Job loss; poorly relative; lack of funds; family emergency; called for jury duty; worries about Zika or Ebola virus – there are plenty of things that may cause you to cancel your holiday at the last minute.
But if you find yourself in this situation, what should you do – and can you get your money back?
With holiday season upon us, we take a look at what could happen if you decide to cancel your trip. We've listed a few situations below and what the outcome might be:
Poorly relative/family emergency
If your close relative falls ill before you're due to travel, you may be able to cancel your trip and get a refund. It depends on how closely related you are – most policies will only cover you if it's your parent, child or sibling who's ill – and how close you are to your departure date when you cancel the trip.
Work issues
Whether it's because an interview for a job you really want has come up or there's an important meeting you have to be a part of, there may be a chance your travel operator will let you reschedule your break. It all depends on if they have alternative dates available and how far in advance you let them know – if it's a last-minute cancellation you may get nothing.
Only you can tell if it really is worth missing the trip because of a work issue. If you've just lost your job and you're concerned about how you'll pay the outstanding balance on the holiday – if there is one – contact your travel company straight away.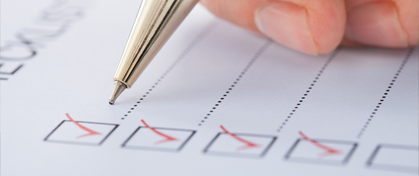 Jury duty
If you're called up for jury duty on the same date you're meant to be on holiday, you may be able to delay your jury service. You can only do this once and will need to let the court know of your availability over the next 12 months. If you decide you go ahead and do jury duty, you may be able to claim back the cost of your holiday if you have travel insurance.
Virus worries
At the start of 2016, reports began of a widespread outbreak of the Zika virus in South, Central and North America. This is a virus that causes only mild symptoms, but it presents a far greater risk to pregnant women, as their babies may be born with microcephaly – an abnormally small head.
If you're pregnant or thinking of getting pregnant and have a holiday coming up in one of the countries affected, it's not surprising if you want to postpone your trip – in fact, the official advice is that you do so if your destination is at high risk.
Visit your doctor and if they recommend you change your plans, let your travel operator know and you may be able to change your destination or get a refund. You can get updates on the latest health and travel issues here.
Your first port of call if you're cancelling a holiday should always be the travel company you're booked with. Many are members of the Association of British Travel Agents and so should have a cancellation policy of their own, but legally they don't have to refund you.
That's why travel insurance is well worth considering.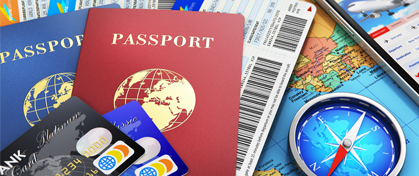 Get it covered
If you're at all worried you might have to cancel your holiday, get travel insurance. It's something you should always at least consider when you book a trip, as you have no real way of knowing what could happen between booking the break and jetting off.
Providing you have travel insurance, you may be able to reclaim at least some of the money you've spent – although this will depend on your reason for cancelling the holiday and when you do it. If you don't have travel insurance, you'll find it very difficult to make a claim.
Of course, what you can claim all depends on the terms and conditions of your particular travel insurance policy. For example, you may not get any money back if you cancel less than two weeks before you're due to depart, so always check these details carefully.
Section 75
The travel operator and your insurer should always be the first point of contact if you decide to cancel your holiday. However, what happens if the travel company goes bust and this results in the cancelation of your trip?
Well, if you have insurance you should be covered for this. But even if you don't, providing you paid for the trip on a credit card and it cost over £100, you may be entitled to a refund through your credit card provider under Section 75.
The recent collapse of Lowcosttravelgroup is a reminder that this sort of thing can happen. Find out why it's so worthwhile booking your holiday on a credit card here.
There are some situations where you won't be covered if you cancel your trip, even if you have insurance. For example, if you decide you can no longer afford the holiday, or you simply change your mind about going, you could find it very hard to get your money back.
However, you may decide that even if it means losing out on your holiday and your cash, cancelling your trip is still worth doing. As long as you're aware that you may not get your money back, it's a decision only you can make.
Disclaimer: All information and links are correct at the time of publishing.