Deposit saved – tick! Decent salary – tick! Mortgage agreement - on hold. But why?
If you have saved up a deposit and you're earning a decent salary, it doesn't necessarily mean you'll be accepted for a mortgage. That's because your credit history also plays a part in lenders' decisions on whether to lend to you, and how much you can afford to borrow.
Ultimately, a poor credit history may not mean you miss out on that dream home, but it could affect the type of mortgage deal you can get. Read on to see why.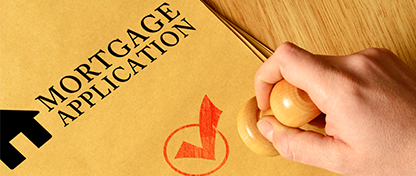 Applying for a mortgage with bad credit
Your credit history is one of the criteria used by lenders to measure your eligibility for a mortgage. But though you may have a less-than-perfect credit history, don't assume that you won't get a mortgage. Rather, you will most likely have to pay more interest, or you may not be offered as much as you hoped – but it's not a given you'll be rejected altogether.
Lenders look at your credit history because they need to see how good you are at borrowing and paying money back.
Tip: If you don't have much of a credit history, consider applying for a credit card to help bolster it before you apply for a mortgage. These tend to have quite high interest rates as the lender is taking a bigger risk with you than someone with a proven track record of responsible borrowing. Use this card to make small purchases and be sure to pay back at least the monthly repayments to build up your credit history.
Keep track of your credit history via all the main credit reference agencies – Equifax, Experian and Callcredit. This will help you health check your history and see where it can be improved. If there are any errors, you can contact the agency to amend them.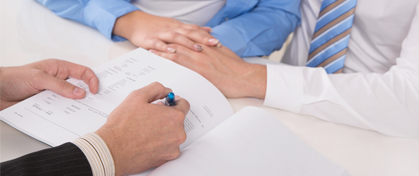 Find a mortgage for bad credit
Building up a positive credit history takes time, and if you've found a house you want to put an offer on you may not want to wait. It makes sense to take time to build up your credit history so you can get the mortgage deal you want, but we understand if you don't want to wait that long.
If you're eager for a mortgage right away, you could speak to an advisor to get professional advice. They can recommend lenders who specialise in borrowers who have a limited or poor credit history.
You will typically have to pay a higher interest rate if you borrow from one of these lenders. Ocean Finance has a wealth of experience in dealing with clients with a less-than-ideal credit history. Its brokers will look at your earnings and outgoings each month, the deposit you've saved, how much you want to borrow and your credit history. With this information, they can find a suitable mortgage from one of its panel of leading lenders.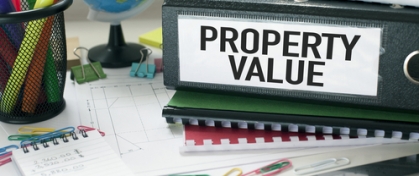 Other helpful information
There's plenty more information lenders will want before they agree to supply you with a mortgage. Typically, they ask to see payslips from your employer or, if you are self-employed, up to three years' worth of accounts. They will also consider any other loans or credit card debts you have and ask you about your other regular outgoings, like utility and mobile phone bills.
It's best to try and reduce any other debts you have before applying for a mortgage, as it shows the lender you take a responsible approach to managing your finances. Try to pay your utility bills on time too, as late payments will have a negative effect on your credit history.
One final word: finding a mortgage is all about what's right for you. A mortgage advisor or broker can help you find something suitable, but you should also think carefully whether it's the right product for you at this time.
For more advice on mortgages and improving your credit history, take a look at our blog.
Disclaimer: All information and links are correct at the time of publishing.
BACK TO BLOG HOME