In many ways, purchasing your freehold on a flat is similar to doing the same for a house, but there are some key differences.
When you own the freehold on your flat it means you won't have to pay ground rent or service charges to your landlord. Instead, you and the other leaseholders who enter the agreement will be the freeholders and have control over maintenance.
In England and Wales, flats and apartments are often sold as leasehold properties. In Scotland however, it's much less common as property is rarely sold on lease.
Although there are some exceptions to the rule, generally it should be possible for you to purchase your freehold of a leasehold property – but it may be more difficult if you live in a flat or apartment.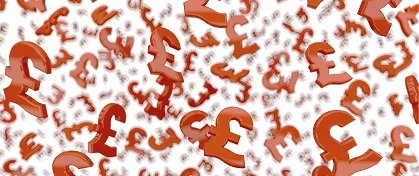 Purchasing your freehold
When purchasing a freehold for a flat or apartment, you'll only be able to purchase a share of the freehold. This is because other residents will also live on the land in your block of flats. For this reason, you'll have to get at least half of the other residents to agree to purchase their share of the freehold as well.
The initial freehold may be quite expensive, and you'll have to hire a managing agent to look after the building or form a company with the other leaseholders if you are successful in purchasing it. But, you will no longer need to pay service charges to your landlord or to extend the lease.
It means that you'll be given more control over your flat than you would in a leasehold. All your maintenance and upkeep will be within your influence, so you can search for cheaper alternatives than before. Plus, you're given the freedom to extend your leasehold by up to 999 years for free, aside from legal fees.
To purchase your share of the freehold, there must be at least two flats in the building, and your lease has to be for longer than 21 years. You'll also have to be prepared to take on quite a big chunk of responsibility when it comes to managing the building.
After speaking to the rest of the residents who live in the block of flats, you'll have to get at least 50% of them to agree to want to purchase a share too. Then, you'll want to find a solicitor who specialises in collective enfranchisement. It's recommended to get a signed participation agreement for you and the other residents so no one backs out, as the legal fees will increase if that happens.
Next, you'll need to get the building and all of the flats valued. Again, you should find a chartered surveyor that specialises in collective enfranchisement. Once you've done this, you have to decide on a "nominee purchaser", the person that purchases the freehold. This doesn't have to be just one person, and many people set up a limited company with other residents in the block of flats to make the purchase. Setting up your own company can cost around £500, but your solicitor should be able to help you with all the logistics.
Finally, you'll need to begin the negotiations on how much you want to pay for the freehold. Your solicitor could make this offer to the freeholder, which can mean cheaper legal fees if they agree to your offer. However, if they do not agree to your initial offer, they should give you an initial notice which you and all of the participating residents have to sign. This means all the involved leaseholders are required to pay the legal and valuation costs of the freeholder.
If your freeholder doesn't reply after two months, you're legally allowed to purchase the freehold at your offer price. But, if they do, you will typically negotiate back and forth on costs until you reach an agreement. Should you not come to a sensible agreement, you may wish to consider using a First-Tier Tribunal.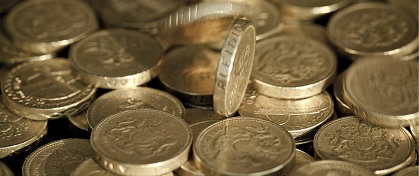 How much does it cost?
The costs will be similar to that of buying a freehold on a house, although purchasing your share for a flat or apartment may be more expensive. The legal fees may end up costing more here as disputes between residents and the current freeholder may prolong proceedings and require you to have a solicitor for much longer.
But, as flats are often cheaper than houses, you may save by not having to pay stamp duty. You don't have to pay stamp duty on a property that is valued at less than £125,000.
We hope this guide has provided you with some useful information. But, if you still have any more questions, please don't hesitate to get in touch with us via our Facebook or Twitter pages.
Disclaimer: All information and links are correct at the time of publishing.