When you're making a purchase as big as a home, you'll no doubt want to make sure the property you choose is just right for you.
After all, in many cases it will be the most expensive thing you ever buy.
That's why if the house you're looking to buy is a leasehold property, you may find yourself pausing before making an offer. If you do buy it, you'll own the bricks and mortar house, but not the land it stands on, so it's worth reviewing your options before jumping ahead and making the purchase.
Differences between a leasehold and a freehold house
When you buy a leasehold property, you'll be leasing the land from the freeholder, and they typically have full control over any alterations to the building. So, if you plan on making changes, you might have to apply for permission first.
There can also be other restrictions placed upon you in a leasehold property, such as set noise levels and pet restrictions. On top of this, you'll generally have to pay the freeholder ground rent each year, which can be between £100 and £200.
So, should I buy a leasehold house?
Whether or not you should make the purchase depends on how long is left on the lease, alongside how desperately you want to buy the property. If, for example, there are only 20 years remaining on the lease, not only may you struggle to get a mortgage, but you may wish to reconsider as the cost to either renew or buy the lease from the freeholder can be quite expensive. And, as the person who owns the freehold technically owns the property, you could in theory only own your home for a restricted period of time.
However, if it's a property you've fallen in love with, only you can decide whether the fee is worth paying. Just how much it will cost to either renew the lease or put an offer in to buy the freehold will vary depending on a whole range of factors.
If you think you'll wind up renewing or extending the lease, it's best to do this before you commit to the purchase. Speak to your solicitor about renewing it, as you'll have to have owned it for at least two years before you can renew the lease otherwise.
Alternatively, it's recommended you seek legal advice if you're thinking of buying the freehold. You'll have to meet a number of different criteria to qualify for buying the freehold, such as:
- Owning the property for over two years (from the date registered on the Land Registry). You don't have to have lived in the house for this time, so long as you're the owner.
- The property must be a house.
- It must be under a long lease of over 21 years.
- The property must not have a shared ownership lease.
Purchasing the freehold means you'll be the owner of both the land and the property, so you have control over any changes you wish to make and you won't have to pay ground rent. It can be quite a difficult process, but just how valuable owning the freehold will be can only be determined by you. If this is the home of your dreams, it may be worth considering.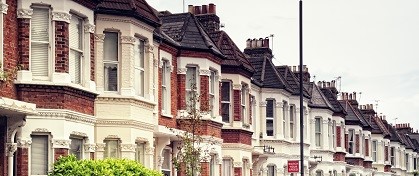 What about a leasehold flat?
Flats and apartments are generally more commonly sold as leasehold properties, and the procedure for buying the freehold can often be quite complicated.
Alternatively, you may wish to just extend the lease instead. You should be able to do this for free – aside from legal fees – for up to 999 years. But bear in mind that you'll still be restricted when it comes to making alterations to both the inside of your flat and the outer building.
Purchasing the freehold for a flat or apartment is more time-consuming as you'll have to get at least half of the other residents to agree to want to purchase the freehold. Not only this, but you'll also each need to have lived there for two years and the remaining lease must be more than 21 days.
Here, as the residents will have shares in the property, the upkeep of the exterior will fall to all of you. That's why you may wish to hire a managing agent to look after the building – which is another cost to think about. Plus, you'll have to factor in hiring a solicitor when making your plans to purchase the freehold too.
What if I move out before the lease ends?
If you're just planning on staying in a leasehold house for 10 or 15 years, and the lease is 25 years, for example, you may find it difficult to sell your home at all. A short lease is a deterrent to potential buyers as it means they will likely have to pay to either renew it or purchase the freehold. Even if the property has a leasehold of around 70 years, it might be one to reconsider if you plan on staying in it for 30 years – you never know how your life is going to change, and this may end up being your 'forever home' even if you didn't plan on it being.
As a general guideline, it's usually recommended that you avoid buying a property with a lease of less than 80 years remaining.
If you've got any more questions about leasehold properties, you can always get in touch with us and we'll be happy to answer them to the best of our knowledge. You can do so by heading to our Twitter or Facebook pages.
Disclaimer: We make every effort to ensure that content is correct at the time of publication. Please note that information published on this website does not constitute financial advice, and we aren't responsible for the content of any external sites.