If you've ever fancied doing up a property to sell on, there are a few things you'll need to consider first – and it's not just who's going to do all of the work.
Renovating a property to make a profit isn't for everyone and it's important that you've considered all of the costs beforehand.
You'll need to take a look at your finances to work out how much you can afford to spend on the work, as well as how much you can expect to make on the property. Let's take a look at everything you'll need to think about, as well as how you could finance the work.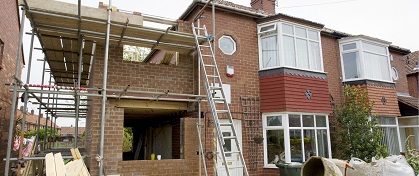 Managing the work
One of the first things to know when you're renovating a house for the first time is that things rarely go exactly to plan – the kitchen refurbishment will go over budget, or the bathroom will take a week longer than expected to be installed. Because of this, it's best not to stick to rigid timetables or budgets. If you need the renovation to cost the exact amount you have budgeted, you'll probably run into a problem as something is bound to cost more than you expected.
When you're trying to work out how much the work is going to cost, it might be worth getting a full Building Survey. This will cost at least £600 but it will highlight the key things that need doing to the property – particularly any structural repairs – as it's a really comprehensive report.
Once you've got an idea of the work that needs doing you'll need to get quotes for the work (unless you are planning on doing it yourself). You'll need to decide if you want to use a main contractor for all the work (probably suitable for larger projects), or employ individual tradesmen – the electrician, plumber, kitchen fitter and so on - yourself. It makes sense to write detailed brief of what you want done and ask everybody to quote against that – so that you can be sure they are all quoting for the same work.
Once you've come up with a ballpark figure for the total renovation costs, make sure you set aside around 20% extra on top of this for contingencies.
Depending on the scale of the work – whether it's a cosmetic tidy up or a full renovation – you may need to get building regulations approval, or possibly even planning permission. You would need building regs approval for removing internal walls, some electrical works, roofing works, changing stair cases, loft conversions and so on. Some extensions may also need planning permission.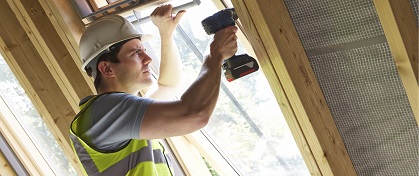 Can you make money?
This is the crucial part. You need to estimate how much the house will be worth once you've done the work. You can do this by studying the local property market carefully – try and look at what properties are selling for (Land Registry data will show this) not asking prices. Then add up the cost of buying the property and the renovations. If the likely sale price is larger you may be onto a winner. If it's not, you need to think again.
Taking out a mortgage
Not all mortgage lenders will lend on renovation projects especially if the house is uninhabitable or you are not planning on living in it. A mortgage broker, like Ocean has access to a wide panel of lenders and can help you find one that suits your circumstances.
Want to know how much you'll be able to borrow on a mortgage? Find out here >
Remember that a mortgage lender will usually lend against the value of the property now, not what it might be once the work is completed. So you are likely to have to find the funds to do the work elsewhere – such as existing savings. Even if a mortgage lender does accept you as the property is in a habitable state, they might keep back some of the value. This is known as 'mortgage retention' and means that you won't be able to get the full amount of the mortgage advance until the work is complete.
Disclaimer: All information and links are correct at the time of publishing.