While across Europe most people are quite content to rent, in the UK the majority of us want to own the roof over our head.
However, even when we do buy a property, our obsession with other people's homes doesn't diminish. In fact, our latest research*has found that – whether they own a home or not – a third of Brits regularly look at local newspapers or property websites so they can see what homes are for sale near them. A further third also frequently find themselves pausing outside estate agents' windows so they can have a nose at what's for sale.
If you're looking for a mortgage, Ocean compare deals from a panel of lenders on various types of mortgages - including capital repayment, interest only, buy-to-let and right to buy.
Through the keyhole
Often what drives our curiosity is a desire to take a peek inside our neighbours' homes. When looking at properties online or while flicking through the newspaper, people said it was so they could see what the houses looked like inside – perhaps to inspire them in their own home improvement efforts?
If you're planning on making home improvements and want to know how much value you could potentially add to your property click here.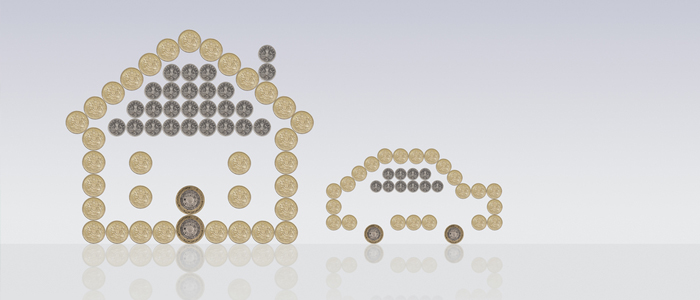 However, it's not just our neighbours we're interested in – many of us also want to know what our own homes are worth. Whether they have plans to move or not, more than a third of respondents to our survey revealed they look at the homes for sale near them, or properties of a similar size and style to their own, to get an idea of how much theirs is worth. And one in 10 of us have asked an estate agent to value our property – even if we don't plan to move!
The price we could get for our own home is far from being the only reason behind most people's decision to move. However, it can make a difference if you've been in two minds for a while and want to make a good return. It can also help you determine how much money you'll make from the sale and the size of mortgage you'll need for a new property.
Of course, moving is not the only motivation for getting your home valued. If you're thinking of taking out a secured loan, you'll need to have equity in your property to secure it against, which you can calculate by subtracting the outstanding amount you owe on your mortgage from the value of your home.
How much is my home worth?
Here are my top tips for valuing your home:
Check out how much homes in your area have sold for over the past few months on websites like Zoopla and RightMove. The latter also shows you pictures included in the listing when that property was last on the market.
Get an idea of how much your own home is worth on websites like Mouseprice, which uses Land Registry figures to give you a (very rough) idea of your property's value. You can subscribe for free to get additional data and see pictures.
If you're interested in following the direction of prices in your own neighbourhood, you can set up alerts for a particular area at Mousetrap. That way you'll be in the know when house prices go up or down and won't have to keep constantly checking. It will also give you a fair idea of whether your own home's value is rising or falling.
Should you be considering taking out a secured loan, speak to us and we'll arrange a valuation of your home as part of the application process.
*OnePoll questioned a nationally representative sample of 2,000 adults aged 18 and over between 10th January and 15th January 2014.
Disclaimer: All information and links are correct at the time of publishing.