Last week's budget brought some unexpected and unwanted news for many of Britain's two million buy-to-let landlords.
Many higher-earning landlords may have to wave goodbye to at least half of their profits once George Osborne's clampdown on mortgage tax breaks is phased in from April 2017.
The changes will limit the amount of tax relief landlords can gain from the interest payments on their buy-to-let mortgages. Currently, landlords can set the cost off against their entire income tax bill. However, once the changes are brought in the relief will be reduced to the basic income tax rate of 20%, so landlords who pay higher rate income tax at 40% (or even, for the richest, the 45% tax band) or more will have to pay more tax on their rental income.
Osborne explained in his budget speech why tax relief would be restricted to 20% for all landlords by April 2020. He said: "Buy-to-let landlords have a huge advantage in the market as they can offset their mortgage interest payments against their income, whereas homebuyers cannot.
"And the better-off the landlord, the more tax relief they get. For the wealthiest, every pound of mortgage interest costs they incur, they get 45p back from the taxpayer.
"All this has contributed to the rapid growth in buy-to-let properties, which now account for over 15% of new mortgages, something the Bank of England warned us last week could pose a risk to our financial stability."
What the changes mean
When tax relief is cut from 40% to 20% many high-earning landlords will feel the impact straight away. Nationwide Building Society has predicted that many landlords will see their profits drop significantly. They estimate that a buy-to-let landlord with a mortgage of £150,000 on a property worth £200,000 will see their annual net profit drop from £2,160 a year to £960 once the changes are brought in.
In addition, from April 2016, landlords will no longer be able to claim back the general "wear and tear" allowance every year if the property is furnished. Currently, landlords can claim 10% of the annual rent, without having to provide receipts but, alas, once the changes are brought in they will have to provide receipts to prove they have repaired or replaced furniture. If they don't repair or replace anything in a particular year then they won't be able to claim.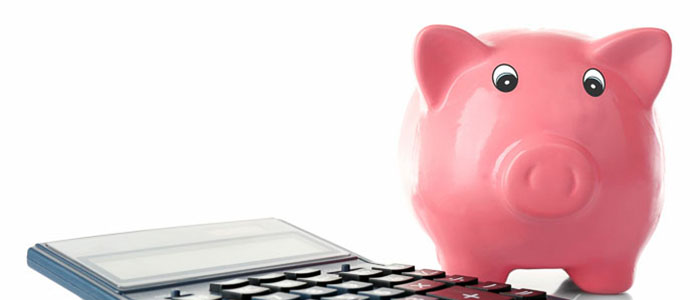 Ways of tackling the change
Phil Nicklin, real estate tax partner at Deloitte, told the International Business Times: "This measure will almost double the effective cost of borrowing for a taxpayer on the highest rate of tax. Currently, interest payments of £100 only cost £55 after tax relief, but will cost £80 from 2020. A landlord who borrows at even a modest level might end up paying more in tax than he makes in profit.
"This measure must make buy-to-let investments a less attractive proposition in future and may reduce the options for those who see it as an alternative to a pension.
"The proposed restriction in interest relief reduces affordability for buy-to-let landlords and might force some to sell their properties. This could have an effect on the housing market and the availability of rental properties."
Some experts predict that buy-to-let landlords will opt for cheaper short term 2 year fixed-rate mortgage deals to cut the amount of interest they're paying, compared to 5 year fixed rate mortgages, but this could end up costing them more if interest rates rise by the time the fixed rate period has ended and they are thinking of refinancing.
David Lawrenson of Letting Focus suggested to the Guardian, "Those landlords who are able to may also shift the ownership over to a spouse, who may enjoy a lower rate of tax."
There is the possibility that landlords will rise their rents to try to compensate for the loss in profit but many believe that renters are already being pushed to the limit and wouldn't be able to pay any more. Will some landlords decide to throw in the towel? Only time will tell!
For more information on renting, including tips for living in a rented property, you can head to our simple guide to renting here >
Disclaimer: All information and links are correct at the time of publishing.