The Bank of England has made the decision to cut the base rate of interest to 0.25% - the lowest it's ever been.
This is the first change to interest rates since March 2009, when the rate was cut to 0.5%. So, what does this mean if you have a mortgage or you're thinking of getting one?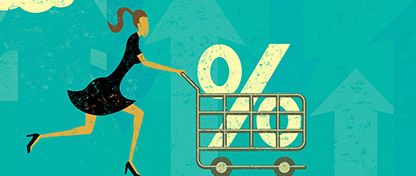 Applying for a mortgage?
First things first, if you're in the process of applying for a mortgage, this is good news for you. With the base rate being cut, mortgage lenders are likely to follow suit – if they haven't already, that is.
Following the referendum in which the majority of UK voters chose to leave the European Union, housing experts predicted that the cost of mortgages would fall. They suggested that lenders would predict an interest rate cut by the Bank of England and so would reduce their own rates to stay ahead of the game and attract new borrowers.
Many believed the central interest rate cut would come last month, but the Bank ultimately voted to keep rates at 0.5%. However, today (August 4th), the Bank's Monetary Policy Committee revealed that rates would be cut due to a low growth forecast for next year.
If you're in the middle of buying a house, you may have already noticed mortgage rates being reduced. If the lender you're considering hasn't reduced their rates already, they may do so now – which is good news for your repayments.
It's worthwhile considering taking out a fixed-rate mortgage while interest rates are this low. You should find lenders are offering competitive fixes in light of this news. Just be aware that if you fix now and interest rates are cut again, you won't feel the benefit of this.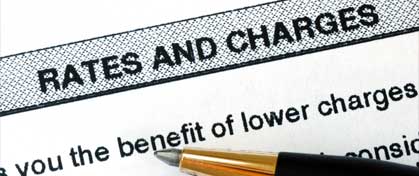 Already got a mortgage?
So what happens if you already have a mortgage? Well, it all depends on what type of mortgage you have.
If you have a fixed-rate mortgage, your repayments will remain the same – they won't go down. This is because you have agreed to pay a fixed sum and a fixed interest rate each month regardless of what the base rate does. While this means you'll miss out on the benefit of cheaper repayments when interest rates fall, it protects you from having to pay more when they go up.
However, if you're on a tracker mortgage, you should notice your repayments go down – most likely from next month. That's because a tracker mortgage is designed to follow the Bank of England base rate. When that goes up, so does the interest you pay, and when it goes down, so do your repayments.
Just don't expect the interest you're paying to drop to 0.25%! The interest attached to your tracker mortgage is probably set a few percentage points above the Bank of England's base rate – usually between 1% and 4% higher. So rather than dropping to 0.25%, it will drop by 0.25%, which reflects the central bank's cut.
Finally, if you're on a Standard Variable Rate (SVR) mortgage – your lender's own rate – you may also notice a drop in the interest you're charged, but you may not. This is because it's up to your lender what it decides to do.
Speak to an advisor or have a look at your payment next month to see if there's been any change. If there hasn't, you could consider switching to a new mortgage deal – one benefit of an SVR mortgage is that there isn't usually an early repayment penalty to worry about when you switch.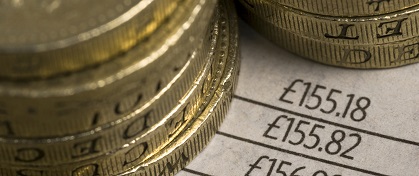 Should I overpay?
If you're on a tracker mortgage, you could consider making overpayments while interest rates are so low. This could shave a few years off your mortgage term and save you money on interest in the long term.
However, if you're thinking of doing this, check with your lender first that there isn't a penalty for over paying. If there is, work out whether you'll still save money even when this charge is included.
If you're on an SVR mortgage, now could be a good time to switch to a fixed rate. While existing fixed-rate mortgage holders won't see a reduction in their payments, new fixed mortgages should now offer a more competitive deal.
We're putting our neck on the line here, but there really isn't much scope for interest rates to drop further so really the only way for interest rates to go after this is up -so fixing while interest rates are at this record low could be well worth considering.
Disclaimer: All information and links are correct at the time of publishing.