The Bank of England has suggested that the growing buy-to-let sector could threaten the UK's wider financial stability.
Buy-to-let (BTL) mortgages, first introduced in 1996, provide budding property investors with the funds to help them purchase a house that they will rent out. They are typically reserved for people with a good credit history and should only really be considered by those who own their home and have savings in place to act as a buffer should anything go wrong. This is because buy-to-let is an investment and, like any investment, it is not without risk. For example, you need to be sure that you can continue to pay the BTL mortgage even if you don't have a tenant in place for a period of time.
The minimum deposit on a BTL mortgage is generally higher than required on standard mortgage deals – often at least 25% of the property's value.
A high uptake of buy-to-let
Since 2008, buy-to-let mortgage lending has grown by 40%, whereas owner-occupier mortgage lending (those that take a mortgage out for a home they will live in rather than rent out) has risen by just 2% in the same period.
Of all existing mortgage lending, buy-to-let mortgages now accounts for 16% - up from 12% back in 2008.
A stability concern
According to the FPC (The Bank of England's Financial Stability Committee), there is a potential for buy-to-let mortgage lending to "amplify" both a boom and a bust of the housing market.
Should there be a significant fall in house prices, the Bank of England say buy-to-let landlords would be much more likely to sell up, which could worsen the situation by causing house prices to fall even further.
Due to the "looser lending standards" over the past few years – as described by the FPC – house prices across the country could start rising, with average levels of debt from person to person increasing too – causing a housing boom.
Following this, a housing bust could occur as they state that those selling buy-to-let properties into a market where there is not much activity could kick-start a drop in house prices. The FPC say that should interest rates rise in a property climate like this, buy-to-let borrowers may become vulnerable as their properties fail to make profit (because the rent no longer covers the increased mortgage payment) because of the higher cost of borrowing.
The FPC is continuing to look into the buy-to-let sector and says that it will consult to gather in-depth evidence on the risks it could pose to UK financial stability later this year.
>If you're hungry for further information, click here to read the Bank of England's latest financial stability report for July 2015 directly >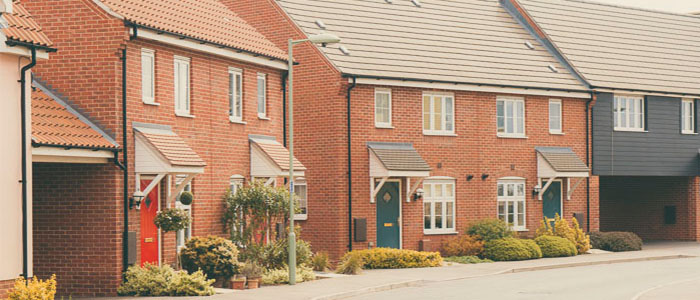 Changes to tax
From April 2017, the amount of tax relief that buy-to-let landlords can claim on their mortgage interest payments will fall. Landlords who are paying higher (40%) or additional (45%) tax are eligible to claim tax relief at their marginal rate, but this will be restricted to the basic rate of tax only – which is 20%. The change is due to be eased in over four years from the start date.
Put simply, that means if you are a BTL landlord paying tax at either 40% or 45%, you will lose out when these changes kick in. Those paying basic rate tax will be unaffected.
In addition to this, landlords who are used to claiming tax relief at 10% of their rent for wear and tear will face changes too. From the date above, landlords will only be able to claim tax relief for replacing furnishings.
Disclaimer: All information and links are correct at the time of publishing.