Having a bad or non-existent credit history isn't the be all and end all. In this blog, we'll talk you through how a credit builder card could help you access finance and improve your credit history.
If you've had difficulty with poor credit in the past, or you've never accessed credit before, it can feel like a real struggle trying to turn your situation around - but don't feel disheartened, because we're here to show you that what's happened in the past doesn't have to shape your future. There are options available to you, and a credit builder card might be just the answer to your problem.
What is a credit builder card?
Simply speaking, a credit builder card works just like a normal credit card, but is designed for people who've got a less than perfect credit score or a thin credit history.
In some cases, a credit builder card might offer a lower credit limit to begin with, but can often be improved with good management. If used sensibly, a credit builder card can ultimately work to your advantage and carry several benefits.
The benefits of a credit builder card
The first step on the credit ladder
It's a common misconception that if you've always managed your money responsibly, and you've never needed to take out credit before, you'll be able to get your hands on the money you need quite easily. This isn't necessarily the case though. In fact, this will have left you with a thin credit history, which can be a red flag for some lenders.
When looking at your credit history, lenders like to see evidence that you're responsible with borrowing and have a history of paying back credit on time and in full, so it could come as a surprise when you're turned down for the credit you're after.
A credit builder card could, therefore, give you the opportunity to start proving your creditworthiness and give you access to the money you need at better interest rates, as you're more likely to be accepted for a credit card like this to begin with. So if you meet your repayments on time each month in full, and stay below your credit limit, you could start to improve your credit score. Not doing so could harm it.
Give you a second chance
On the flip side, we all know life can throw you a curveball now and again, and if this has resulted in you struggling to manage credit in the past, you've likely been left with a poor credit history that's holding you back from better financial products. Whether it's a few missed store card payments, a late mobile phone bill or a loan you've defaulted on, missed payments can show up on your credit report and affect your score as a result.
A credit builder card can, therefore, offer people with poor credit the second chance they need, as they are designed to be available for people with a bad or thin credit history.
Begin to build or rebuild your credit score
As well as potentially allowing you to access credit when you've been turned down elsewhere, a credit builder card also comes with the added benefit of improving your credit score if used properly. But remember, not doing so could harm it further.
By using your credit card responsibly, making your monthly repayments on time and in full, and keeping within your credit limit, you could gradually improve your credit score month by month. Ultimately, this could lead to you being offered better financial products in the future, so it can be a win-win situation!
Credit builder cards only help if…
There are a couple of things to keep in mind when taking out a credit builder card. Whether you're hoping to access one to start building a credit history, or because your less than perfect credit history has left you with fewer options for credit, these simple rules could apply to you.
Firstly, you must try to make your payments on time and in full, each month. If you can't make the full payment, you need to at least pay the minimum amount to avoid being charged, but it's important to remember that the minimum payment won't always cover the interest charge. Failing to pay the minimum amount could make your situation worse than it was to begin with, as missed repayments will show on your credit record and this might make it harder for you to access any future credit.
Secondly, only ever borrow what you can afford to pay back. While the option to borrow more than you need might be tempting, doing so may leave you struggling to make your minimum monthly repayments.
Keep an eye on your credit score
Checking your credit score regularly using credit reference agencies like Experian or Equifax can only benefit you.
For example, your credit score can be damaged by something as straightforward as an old address or bank account showing on your report. So, by checking your report and making sure all your details are up to date, you could improve your chances of accessing credit.
Tread lightly
You might not know that every time you apply for a form of credit, it may show up on your credit report. Multiple rejected credit applications could show up on your record and can make you look desperate to potential lenders, which could mean you're less likely to be accepted for the line of credit you're hoping for.
By using eligibility checkers when applying for a credit builder card, you can see if you're likely to be accepted before you apply and avoid leaving 'hard footprints' on your credit report
How we can help
Here at Ocean, we specialise in offering credit cards to people with less-than-perfect credit scores, so you may find you're more likely to be approved by us than other lenders.
Better yet, with our QuickCheck facility, you can find out if you'll be accepted before you apply – this will only be visible to you and won't affect your credit rating.
Hopefully reading this has given you hope that if you have a history of bad credit, or a thin credit history, that a credit builder card might be an option for you. And, with a bit of patience and care, you could soon start improving your credit history by using one.
Disclaimer: All information and links are correct at the time of publishing.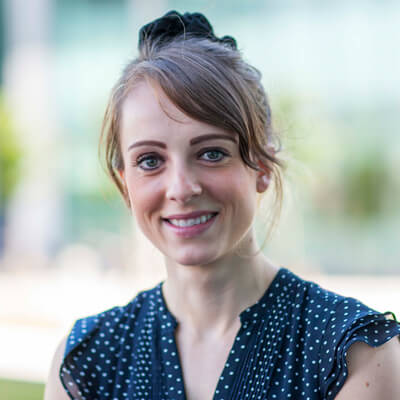 By Bryony Pearce
Back to blog home