In the run-up to Christmas, darker nights can make homeowners feel more cautious about burglaries.
We take a look at ways you can improve your property's security to deter intruders and feel safer at home.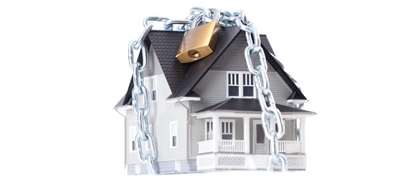 Alarms
Typically, when we think about how to secure our home, a burglar alarm is the first thing that springs to mind. Having an alarmed property can be an effective deterrent against burglars.
If you don't already have one installed, it may be worth investing in one. There is a range of alarm systems available, including virtual monitoring and alarms that alert the local police.
If you do have an alarm, your home is still at risk of being broken into. Change your code regularly and make sure it's something that an intruder can't predict, like your date of birth or address. After all, it just takes a letter with this information on to be lying around that can provide a burglar with everything they need to know to turn off your alarm.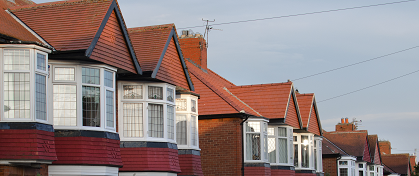 Windows
When you're out, make sure your windows and doors are securely locked. Your windows should have a key-operated lock to prevent anyone forcing their way through.
Pay particular attention to your downstairs windows. This is a thief's ideal route into your property.
If you're thinking of making some home improvements to secure your property, why not switch to double-glazing? Aside from the obvious advantages of trapping more warmth within your home, they can also act as deterrent to burglars.
One of the key priorities for a thief is to be in and out of a property fast. Toughened glass may convince them to skip your home.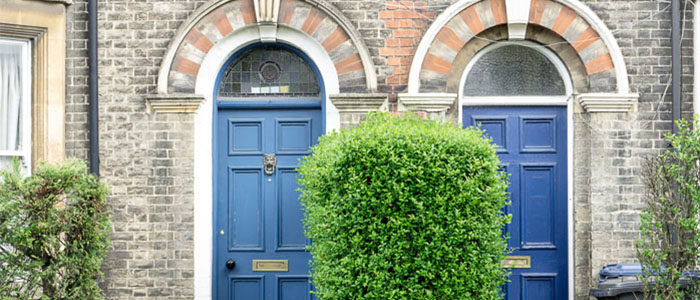 Doors
Perhaps this seems the most obvious safety feature, but have you checked that your front and back doors are secure?
The material your door is made from and its locks can contribute to the security of your home. There are certain things you can look for to ensure you're not giving intruders easy access.
Make sure your door's at least 44 mm thick.
Use a five-lever mortice deadlock that conforms to British Standard 3621.
Avoid single glazed glass panels.
Check your doorframes and hinges are fitted securely.
Consider a door chain or a spy hole.
Avoid installing letterboxes near your door lock and make sure they have an internal cover plate.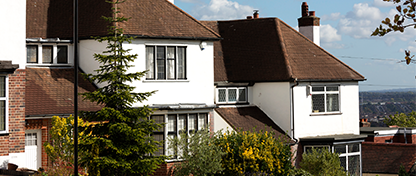 Lighting
Night-time in winter provides the ideal cover for thieves. Once nightfall comes earlier, external lighting can be handy - not just as a deterrent against burglars, but also because of its practical benefits.
Motion sensor lights will turn on when they sense movement and can make it more difficult for intruders to go undetected. They're also more likely to be spotted by your neighbours or passers-by.
Interior lights can be another effective deterrent. Leaving your lights on can make it appear that you're at home, even when you're not. Why not try timer switches? This way your lights will switch on and off automatically at certain times.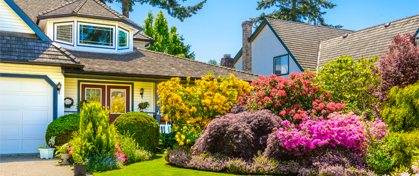 Garden
Your garden is the first thing that will stand out to a burglar. High fences can help make your home seem less accessible and ultimately put thieves off.
Our tip is to add trellis to the top of your fence panels to make them appear higher. Another tip is to keep your front gate (if you have one) closed at all times. This could deter thieves, as it may seem that you're in the property, even when you're not.
A gravel path is another thing to consider, especially if you're thinking of sprucing up your garden. Walking on gravel is noisy, and a would-be thief might worry someone will hear them if they use this path.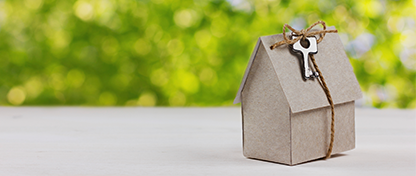 Other things to consider
When you leave your home empty, crank your home security up a notch. Cancel any milk or newspaper deliveries, as an overflowing doorstep and letterbox can tell passers-by that your home is unoccupied.
To make sure you feel safe in your home, it's worth comparing your property's security against this checklist by the Metropolitan police service. You can then make sure you're doing everything you can to prevent intruders.
Disclaimer: All information and links are correct at the time of publishing.