The average UK house price has hit £250,000, according to official figures.
While this may be bad news for buyers, what does it mean for other homeowners?
Well, it could mean that now's a good time to remortgage.
What is remortgaging?
Remortgaging means switching either lender or deal and replacing your existing home loan with a new one. There are many different reasons why people choose to remortgage:
- To fund home improvements
- To raise cash for other purposes like a new car or a holiday
- To consolidate debts
- To save money
The fact is, your mortgage is probably your biggest outgoing, so it makes sense that it's also the area where you stand to make the greatest saving. And this can be particularly true when house prices are rising.
How do high house prices help?
Rising property prices are no fun for buyers; they mean you might have to save longer to get the home you want, you may be charged more stamp duty, or that a house you thought you could afford is no longer within your budget.
Property prices going up is not always good news for sellers either, as if your own home has increased in value the price may not be as attractive to buyers, and the cost of the property you want to move to could also have increased.
However, rising house prices is often good news for someone planning to remortgage – providing their home is one of the properties that has gone up in value.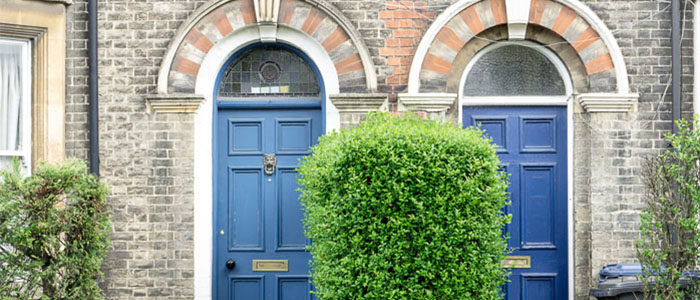 According to the Office for National Statistics, the average UK property price rose to more than £250,000 at the end of December 2013. This is good news for homeowners, particularly if they purchased their home before the summer of 2007. House prices then were at their peak, and during the credit crunch and recession that followed property values across the UK slumped. This meant many homeowners were left with less equity – or even none at all. For these owners, a hike in property prices will be very welcome.
Now prices are rising again, the amount of equity many owners have compared to the amount they owe is much more favourable, which might just mean they are in a good position to secure a better mortgage deal. And with experts forecasting that the Bank of England will raise the base rate of interest from 0.5% next year, now could be the time to act and find a fixed mortgage deal while interest rates are still low.
Click here to find out more about remortgaging.
LTV – doing the maths
To give you an idea of how good a position you are in to remortgage, you can work out the loan to value (LTV) of your home. The loan is the amount there is left to repay on your mortgage and the value (equity) is what's left over when you subtract the loan from the current value of your home.
Here's an example:
Current value of property: £250,000
Amount outstanding on mortgage: £100,000
Equity: £150,000
LTV: 40%
It doesn't matter if you only purchased the property for £150,000 – the amount it has gone up in value since then is still added to the equity.
This is great news, as the best mortgage rates are typically available to people with an LTV of 60% or below. Whether you've achieved an LTV of 60% or less because you've paid off more of your current mortgage, you've improved your home to increase its value, or simply because property prices have increased, you could be in a great position to remortgage.
Should I remortgage?
Just like when you get your first mortgage, there's lots to consider when you remortgage. However, the most important thing is to work out whether you could be getting a better deal with a different product or lender than you currently are.
To work out the value of your home, look on websites like Mouseprice to find out how much homes like yours have sold for in your area. You can also request to have a valuation carried out by an estate agent or a mortgage broker like Ocean Mortgages, which will provide you with a more accurate LTV.
Next, find out what deals are available to you – which is something a mortgage broker can help with. Once you've found the most favourable deals for your own circumstances, sit down and compare them to your current mortgage. Remember to include any penalty fees you'll have to pay for leaving your current lender and any administration fees you'll be charged by your new lender to get an accurate idea of whether you'll really be making a saving.
Remortgaging isn't something you should do without careful thought – but it's not something you should automatically discount as an option either. If rising property prices have improved your LTV, now could be a great time to take steps towards making better savings! And if you've remortgaged once, there's nothing stopping you shopping around to find out if you're still getting the best deal.
Ocean compare mortgage deals from a whole host of lenders and do all the work to help find the right solution for you. We can help you to find a remortgage deal too.
By keeping on your toes, you can also stay a couple of steps ahead of the market.
Disclaimer: All information and links are correct at the time of publishing.