If they are then you're not alone. New research has revealed that rising letting agency fees mean the average fee for a private tenancy today is £337.
Whether you prefer renting or you've chosen to do so while you save up a deposit to buy a home, this fee could be making things tough for your finances. As a result, Citizens Advice is calling for landlords to pick up this bill, rather than tenants.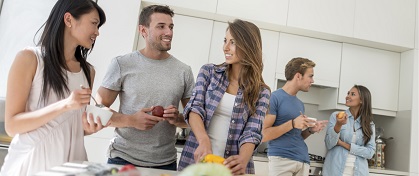 Landlords and letting agents
When you rent a home, you can do so directly through a landlord or through a letting agency. The role of a letting agency is to act as a go-between for the landlord with the tenants.
So, a letting agency may interview and vet tenants before they move in, collect their rent from them and handle any complaints or repairs on behalf of the landlord. In return, the landlord will pay them a fee. However, it is the tenant who has to fork out for the administration fees.
There are benefits to choosing a rental property that's run by a letting agency. For example, they can serve as an intermediary between you and your landlord.
However, they may start to feel like less of a benefit once you get the bill for their fees. These can cover things like preparing your tenancy agreement and checking your credit history. And there is no industry standard, so while some agencies charge as little as £6 to check your references, others will charge up to £300.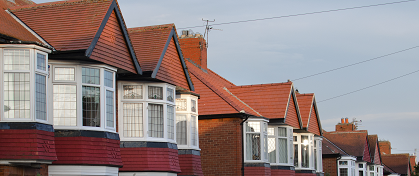 Rising prices
On top of this, letting agency fees are going up – and it's the tenants who currently have to foot the bill. Citizens Advice says that its recent survey of tenants and letting agencies found that 88% of letting agents impose additional charges on tenants, and 89% of renters feel these charges are a problem.
Now the charity is calling for landlords to pick up the bill for these fees, rather than tenants. It argues that landlords have the option of shopping around for a lettings agency to manage their buy-to-let investment, but tenants are more likely to focus on the property itself.
If you have moved into a rented house or flat you found through a letting agency, you'll probably have given no thought to the agency and made your decision based purely on the property. However, it's worth considering whether you want a property managed by an agency or you'd prefer to work directly with the landlord.
There are pros and cons to both options and you may still decide that you'd rather go through a letting agency. Just remember to keep their fees in mind – only a quarter of tenants who took part in the Citizens Advice poll included the fees they'd have to pay in their decision-making process when they chose their home.
Whether you're renting or buying a property, it's vital you know all the costs that will be involved so you can budget for them. You don't want to be caught short by a bill you weren't expecting at this crucial time.
Disclaimer: All information and links are correct at the time of publishing.