Citizens Advice have released a new report in which they warn people with poor credit histories about the dangers of guarantor loans.
In fact, the CAB says that in its view they have the potential to be "just as damaging" as payday loans. Guarantor loans are often taken out by people who wrongly believe that they can't get a 'normal' loan – potentially at a lower interest rate.
Guarantor loans aren't only potentially an issue to people who take them out but also those who act as guarantors. Nearly half of guarantors who turn to the Citizens Advice are unaware of their full responsibilities and many don't realise that they're still responsible to pay off their friend/family member's loan, even if they pass away.
Currently industry regulations don't view guarantors as borrowers so they aren't entitled to the same protection as people who take them out – which seems unfair, especially when you consider that a typical guarantor loan is between £1,000 and £7,500.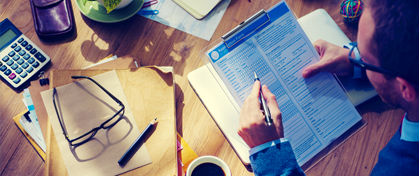 Citizens Advice's recommendations
Gillian Guy, Chief Executive of the Citizens Advice, comments: "Friends and relatives are unknowingly signing up to mountains of debt. Guarantor loans carry with them huge risks and our evidence shows people are getting involved without being fully aware of the dangers.
"It is positive that measures have been taken to try and tackle problems with payday loans, but other forms of credit still pose threats. The FCA (Financial Conduct Authority) has the chance to act quickly to better regulate guarantor loans – it cannot wait for more people to fall into arrears or be taken to court before taking action."
The Citizens Advice would like the FCA to force lenders to provide both borrowers and guarantors with a letter of agreement and the option to withdraw from the loan during a cooling off period. They would also like to see providers having to put on a liability warning on their promotional material and having to signpost free independent debt advice.
Need to borrow money? Alternatives to guarantor loans
If you have a bad credit rating then you may feel like guarantor loans are your only option - but there are alternatives. Ocean offer both personal loans and homeowner loans to people with less than perfect credit records.
If you're interested in a loan but don't feel comfortable with a lender doing a hard credit search on you because you don't want to risk damaging your credit rating further then you may be interested to know that Ocean initially only performs a soft search, which doesn't show on your credit record. It's only when you've been accepted and confirmed that you want to go ahead by sending back the paperwork you've been asked to fill out that a full (hard) application search is done.
However you choose to borrow money you need to be confident that you can meet your monthly payments as not being able to could damage your credit rating further and have serious consequences. You need to think carefully before securing other debts against your home as your home may be repossessed if you don't keep up with your repayments.
If you want more information about applying for a loan and how to boost your chances of being accepted, click here >
Disclaimer: All information and links are correct at the time of publishing.