Non-standard buildings insurance (or specialist home insurance) protects your home if it has features that are out of the ordinary.
This can be to do with the materials the property is made from, particular features that are seen as high-risk, or even the location.
If your home has one or more features that are classed as non-standard, a basic buildings insurance policy won't be enough protection. And, you'll almost always have to pay more each month to protect your property.
Why you'll need non-standard buildings insurance
Buildings insurance is important because it protects you financially should something happen and your home is damaged or destroyed. Your insurer will pay out a pre-agreed amount if the worst happens and you need to repair or replace parts of your home.
It protects your home in events such as:
- Fire damage, - Floods and storms,
- Natural disasters, - Vandalism,
- Falling trees, - Water damage from burst pipes,
- Vehicle collisions, - Any criminal damage.
Non-standard buildings insurance covers you for the same things, but it may cost you more as your home is classed as high-risk or unusual and any repair work will probably need to be done by a specialist and so cost more. The chances are, your mortgage lender will let you know if you need non-standard insurance when you take out your mortgage.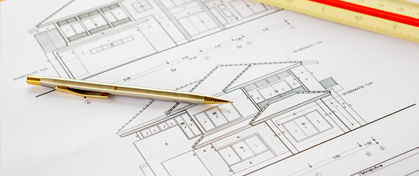 What features make my home non-standard?
The loose definition of a "standard" home is a building that has four brick walls and a sloping, tiled roof. Non-standard properties are homes that have other, more unusual features outside of this.
It's difficult to list everything that will push your home into non-standard territory, but if the building has features made from any of the materials listed below, it's likely you'll need specialist insurance:
- Timber, - Straw, - Concrete,
- Wattle and daub, - Fibreglass, - Plastic,
- Glass, - Flint, - Steel.
And if your home has a flat roof or is made of a material other than tiles – like corrugated iron - or if you have a living roof (whether grass or other plant life) or a thatched roof, it falls into the non-standard bracket.
Other situations where you'll need an extra level of buildings cover include:
- If you live above a shop, - If you're building your home yourself,
- If you live in a high-rise property, - If you live in a prefab (or system-built) property,
- If it's a holiday home, - If you don't live in it,
- If it's a listed building.
It's a long list, but remember, an insurer should ask you questions about features like this when you go to take out a policy. A standard insurer might turn you away if you have features that fall into the non-standard category.
However, if you aren't able to take out a standard policy, it's important not to lie about the features of your home. Should something happen and you need to make a claim, your insurer could refuse to pay out if they find your home is non-standard and you lied on your application.
A house survey should be able to tell you if you're unsure about what materials your home is made from.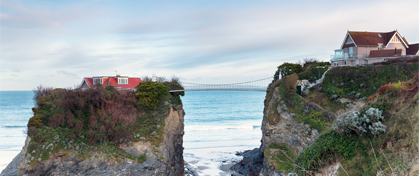 You and your home's location
The features of your home can make it high-risk and more expensive to insure, but where it's located can also mean you have to take out a non-standard policy.
Things to do with the property's location that mean you'll need a non-standard policy include:
- Being near the coast, - Being in a high-risk area for subsidence or heave, or
- Being in an area at risk of flooding.
If the property falls into any of these categories, it's really important that you get the right cover. It will likely cost you more each month than a standard policy, but if you need to make a claim for one of the reasons above, you'll be glad you have it.
Whatever type of home insurance you're after, your application may be refused if you're going through a bankruptcy or have been bankrupt in the past. An insurer will ask you about this when you make your application, so again it's important that you tell the truth.
Lastly, if you have ever been in prison for more than four years, you won't be able to get a standard policy. You'll probably struggle to find any insurers willing to take you on if you have ever been convicted of fraud.
Disclaimer: All information and links are correct at the time of publishing.