Buying Christmas essentials like gifts, food and décor from small businesses can help to boost your local economy and do good for the community. It can also be a way of finding reasonably priced, unique gifts, with a personal touch.
We find out how you can support your local, small businesses this season, as well as our own recommendations, to give you a bit of inspiration.
1.

Shop local

for

Christmas dinner
Instead of buying Christmas dinner from a chain supermarket, consider visiting your local grocer and/or butcher instead. You may find some business owners offer you a discount if you're willing to haggle.
You could even try a marketplace or go direct to a farm for fresh produce like eggs, meat and veg, for example. Bear in mind, if you're on the lookout for a turkey, you'll need to reserve one in advance - as they're sure to sell out quickly!
To find farmers selling food in your area, just visit the Community Supported Agriculture (CSA) website and enter your town or postcode.
2.

Find

independent

gift

stores

near you
Similarly, if you want to shop locally for Christmas gifts, you can find independent stores in your area by using resources like your local newspaper, Google Maps (just type in your postcode) or Nextdoor.
3

.

Shop local

o

nline
Perhaps you don't have many local shops near you, or you'd prefer to shop online, that's fine too. Plenty of small businesses sell their goods online, so you can support them from wherever you are in the country.
Instead of visiting the websites of large, well-known brands, consider doing some research to see if any small businesses also sell what you're looking for. You might come across something unique and handmade, and some sellers may give you the option to personalise your gift.
If they don't have a website, you could always call them up, or check if they're on social media and contact them that way.
4

.

V

isit

Christmas markets

- virtually
Although Christmas markets have been called off this year, many will be showcasing their products online (via platforms like Facebook). So, you can still shop around for festive treats and support small businesses this season.
For more information about how to join these virtual markets, simply Google "virtual Christmas market 2020" followed by the name of a city. Here's a list of the 13 best Christmas markets in Britain for inspiration. Belfast, Edinburgh and Birmingham are all up there. You're not limited to the one closest to you. You'll be able to access markets from up and down the UK from the comfort of your own home.
5

.

Buy

gift card

s
You might not be able to visit your local pub, cinema or nail salon right now, but some small businesses are offering gift cards to tide themselves over until they can reopen. So, it could be worth looking into buying a gift card for a loved one (or yourself!) - especially if there's an extra incentive included. It's something fun to look forward to in the new year and helps local communities at the same time.
6

.

Order

takeaway

s
While eating inside a pub, restaurant or coffee shop might be off the table for many of us, you could consider getting a takeaway (or two) instead. Many pubs and restaurants have branched into providing takeaway services to stay afloat during lockdown. So, you don't have to stick to the usual Chinese or Indian takeaway – you could go the whole hog and get a Sunday roast if you like!
7

. Leave positive reviews

and likes
Leaving good reviews about small companies may help them to attract more customers. You can use tools like Google Maps to promote your favourite small businesses online. For example, you can use it to let others know when a company has re-opened (following a temporary closure) or write a review to spread the word.
You can also go on social media platforms (like Instagram, Twitter and Facebook) to post positive comments, reviews and photos to spread awareness.
8.

Sign up to online classes
From photography to cooking, yoga to painting, lots of independent businesses have gone online to present their classes. So, you could find courses to suit your family and friends and sign them up for Christmas. There are plenty of options to choose from.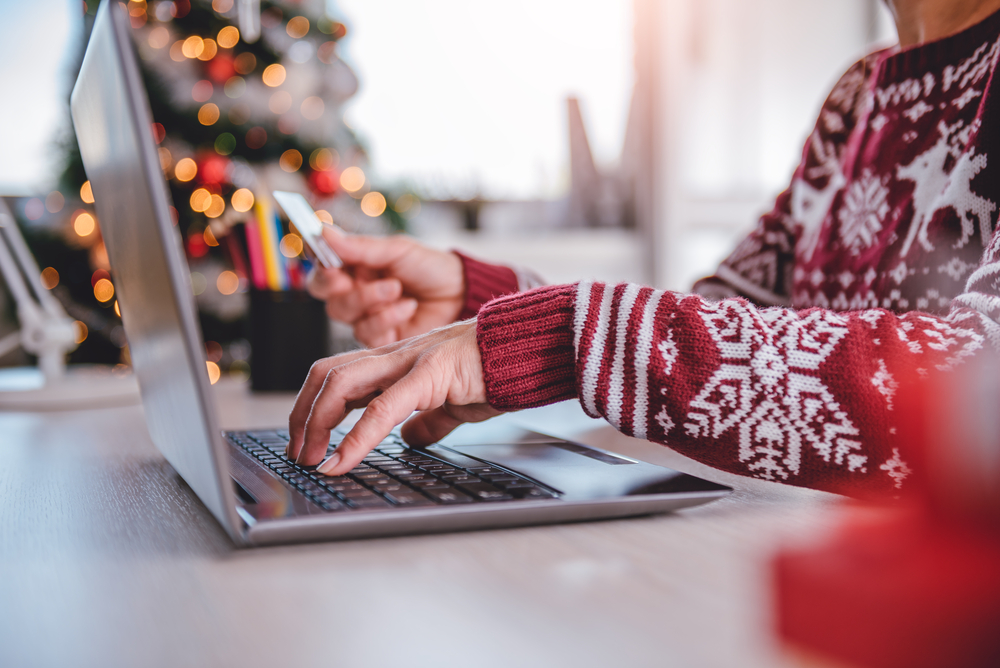 Where to find small business sellers
We've rounded up a range of small businesses (and larger platforms that host them), for a bit of festive inspiration.
Hive

and

Bookshop.org
If you're looking to buy books for yourself or as gifts, you could try websites like Hive and Bookshop, which are connected to many independent bookshops across the country. On both platforms, you can either put your money into a pool or support a particular bookshop of your choice (from their list). You can enter your postcode to find one near you that they work with.
The Makers Market
The Makers Market describe themselves as "a collection of independent artisan makers, bakers and creators". They sell everything from cakes and pies to candles and ceramics. Normally found in northern towns on a weekend, they've now created an online shop, so you can support artisans from home. We love these 'bee inspired' bracelets and necklaces from Bohemia Studios.
Local

drinks producers
Lots of trendy independent breweries and distilleries have popped up around the UK in recent years. Why not treat a loved one to a local tipple for that personal touch this Christmas? You could try The Oxford Artisan Distillery, Porter's Gin or Cloudwater, for example.
Yumbles
For the foodies out there, you could visit Yumbles. They've got loads of Christmas hampers available, starting from £16.95. Plus, they have vegan, organic and gluten-free options. There are also gift ideas for cheese lovers and meat-eaters, so, they've got you covered.
Toys and kids' gifts
Christmas can be an expensive time for toys and childrens' presents. Try to get toys from independent sellers on a creative marketplace like Etsy, businesses like Little Nut Tree Toys, or cute clothes from curated platforms like Bargain Edit.
Disclaimer: We don't get paid to promote these deals.
Disclaimer: All information and links are correct at the time of publishing.