We've looked at smart ways you can transform your home (and make the most of smaller spaces!) on a budget. From kitchens to balconies, see what clever items make our hotlist.
Make the most of your balcony
If you've got a small balcony, you might not have room for a traditional table and chairs. Investing in a fold-away table that hangs on your railings is a neat way to make use of confined spaces. You can use it for drinks, for eating, or for working on. Then, when it's not in use you can simply fold it down and leave it hanging, or store it inside the house - behind some furniture, under the bed, or in a cupboard.
This fold-away balcony table gives you a lot of functionality for its £49 price tag. Add a couple of folding chairs that you can hang on the wall.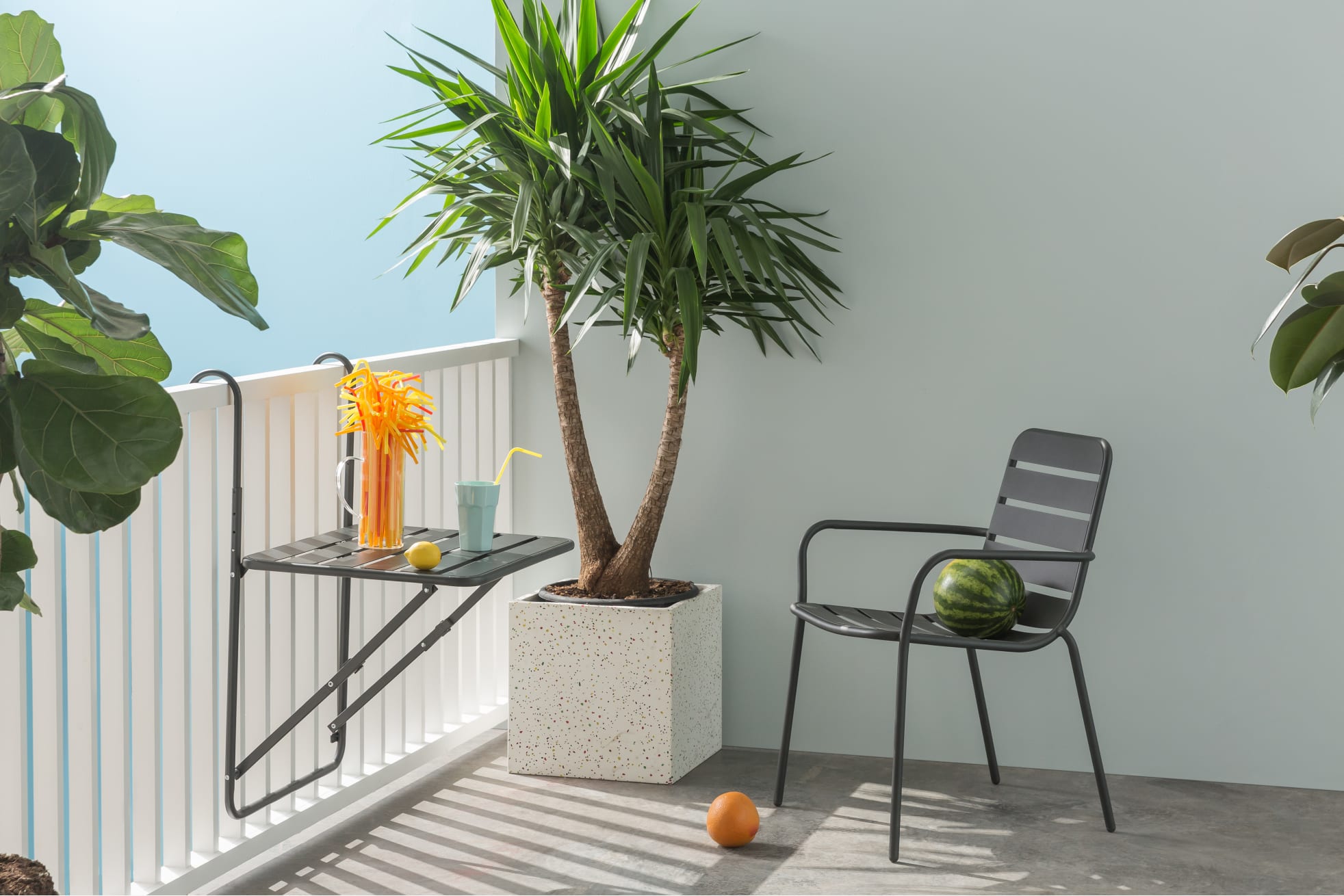 Multi-purpose furniture
This clever table is not only a neat coffee table,but also hides useful storage under its lift-up top. Perfect for hiding clutter like remote controls and paperwork. What's more, thanks to the added height when the top is lifted up, it provides the perfect space for a laptop or to eat a meal. It's available in three finishes - black, oak, and white, so will fit in with any decor. Ideal for small living areas, it won't break the bank starting at £39.
Over-door storage
Make the most of your doors with over door storage. Hanging shelves and knobs give you somewhere to store potions and lotions, and hang towels and dressing gowns. They can look attractive too, as this multi-purpose bamboo storage basket shows. Available at Dunelm for £20, you could get a couple for different rooms of the house.
Under-bed storage
There's a lot of space under our beds that's going to waste. If you can't afford to invest in an ottoman storage bed you can still maximise the space with under-bed storage chests. They can be found for as little as £3.50 for this fabric chest that has a see-through window so you know exactly what's inside it. Perfect for storing out of season clothes or spare bedding.
Or use clear plastic containers on rollers - ideal for heavier items like books or kids toys. This 46-litre box will hold plenty for £20.
Refresh your tiles
You don't have to splash the cash to give your kitchen or bathroom a makeover. Covering old tiles with tile stickers is a quick, easy and cheap way to instantly transform its look. These stickers shouldn't damage the existing tiles, and if you tire of the new look, you can simply remove them and try different ones. If you really don't like your old tiles you could cover all of them, but if you've got plain tiles you could just place some coordinating stickers at random, or perhaps create a feature splashback behind a hob, or a sink.
You can get tile stickers to fit most tile sizes and shapes, like these beautiful Moroccan-inspired stickers. The pack of twenty costs £8.99.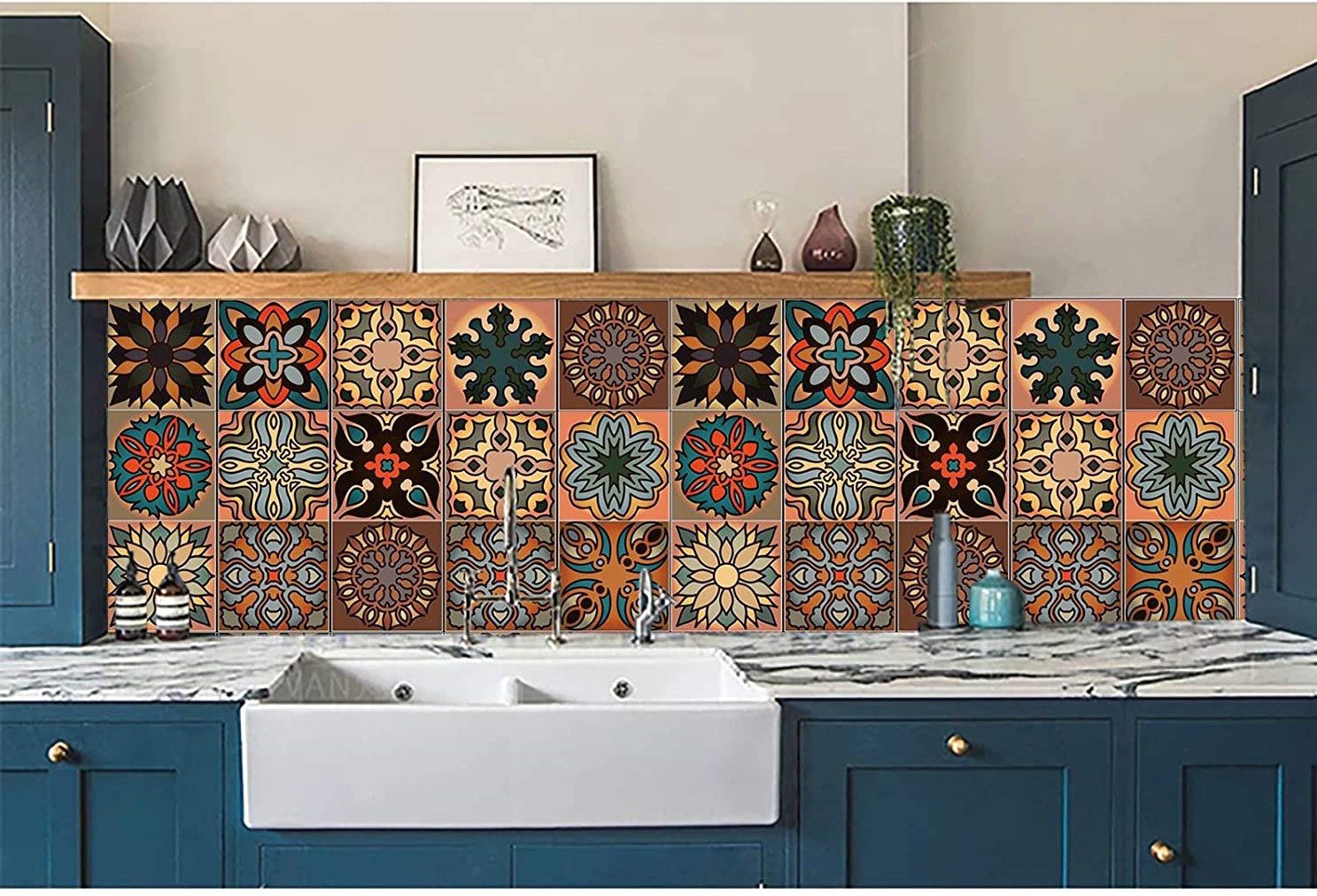 Cycle racks
How many of us use our garages for storage? Save the floor space by storing bulky and ungainly bicycles on the wall. No more tripping over bike tyres! You can keep two bicycles securely stored up high with this bike rack that costs £20 from Halfords. If you've got more bikes, you can store up to four of them with this extending rack for £34.99. Both racks fold down against the wall when you're not using them.
Kitchen storage
If you like uncluttered work surfaces, or you've got a small kitchen, then you might like these stacking storage jars found on Etsy. They'll take up less space than traditional jars and you can have them personalised so you can store anything in them, from tea and coffee to nuts and seeds. Prices start at £10 for two jars and go up to £18 for four.
Slim furniture
We've all tried to fit drawers or cabinets in places they just won't go. Slim, tall furniture is ideal in bathrooms for storing toiletries and spare toilet rolls. This cabinet costs £25 from Argos and will suit any bathroom. It's only 22.8cm wide, though if you need something even smaller this set of drawers is just 19cm wide - but a little more expensive at £35. Slim cabinets can also be used next to beds when there's no room for a bedside cabinet.
Read more about how to save over £11,000 on a DIY home renovation and how to upcycle furniture.
Disclaimer: We make every effort to ensure that content is correct at the time of publication. Please note that information published on this website does not constitute financial advice, and we aren't responsible for the content of any external sites.