Before you sign your tenancy agreement, there are a few things you should look out for, otherwise you could be left in a tough situation…
Some things to double check
The amount you'll pay
For starters, it's important to make sure your previously-agreed rent costs match what is written in your contract. Once you've signed your contract, it may be difficult to make any changes to how much you're expected to pay, even if it's different to what your landlord told you initially.
Decorating clauses
If you have plans to redecorate the property or make any improvements, you'll want to make sure you'll be allowed to do this. Some landlords may allow you to make changes, whereas others may strictly forbid you from doing so. Others may just require you to ask for permission prior to you carrying out any changes.
What's covered?
What bills (if any) are included in the rent? Is the property furnished or unfurnished? If it's furnished, what items are included? These are the types of questions you should ask yourself when you read through your tenancy agreement.
You should also check whether contents insurance is covered in your rent. Ask your landlord or letting agent if you can't find the answer in your contract. You may have to purchase your own insurance to protect your belongings if you're not covered.
Legally, your deposit must be placed in a protected scheme. Your landlord should inform you which scheme you are in no more than 30 days after receiving your deposit. If you're a private assured shorthold tenant, your landlord must put you in one of three schemes.
Repairs
It's a good idea to make sure you're aware of who is responsible for carrying out any repairs or maintenance work. Usually your landlord will take responsibility for this, but you may want to double check.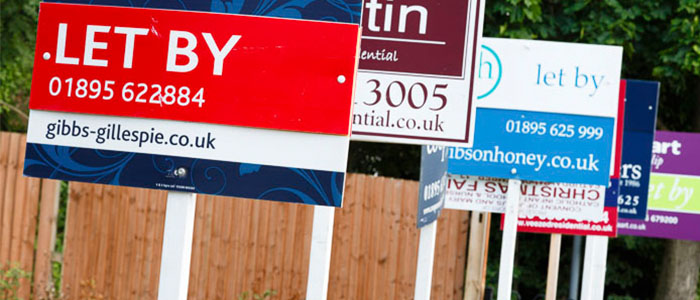 Length of term
Be cautious if the renting term in the contract is much longer than you'd originally agreed, as you'd still be liable to pay for the property even if you decided to move out.
Joint liability
An important clause to look out for if you're moving in with other housemates is called 'Joint and Several Liability'. If this term is present in your contract, you will be liable to pay for your housemates' rent should they fall behind or refuse to pay. This could be taken out of your deposit at the end of your tenancy, or you could be sent a bill for the payment.
For young or student renters, your landlord or letting agent may request a guarantor when you sign a contract. This means if you or your housemates' fall behind on rent, your guarantor might be forced into paying the remaining balance off.
Final notes
You need to be absolutely certain you'll be able to afford your rent every month, before signing anything. You could fall into serious problems if you don't keep up with your rent payments and it could damage your chances of getting credit in the future. If you are entitled to Housing Benefits, make sure you know how much you'll be getting before you sign your contract, as this won't usually cover all of your rent.
If you find the terms in your tenancy agreement to be unfair or difficult to understand, you could complain to your local Trading Standards Office. The entire contract could be void if the contract breaches the Unfair Terms in Consumer Contracts regulations.
Disclaimer: All information and links are correct at the time of publishing.