Before applying for a loan, there are a few things to consider to make sure you're likely to be accepted.
1) Have you checked your credit history?
It's worthwhile checking the information that's been noted on your credit history by previous lenders before you apply for any type of credit.
Your credit history is a record based on how well you've managed your borrowing in the past. So if you've ever missed or been late with a payment, it will show up as a negative mark on your credit history. And this can affect your loan application.
Credit checking services, like Noodle and ClearScore, allow you to check your credit history for free.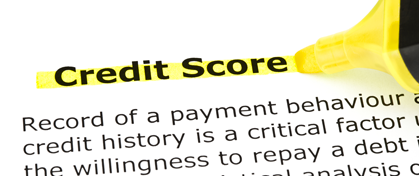 2) How much do you need to borrow?
Whether you have plans to renovate the home, buy a new car or consolidate your other debts, before taking a loan out consider how much you need. Most importantly, work out how much you can afford to pay back. You can use our loan calculator to work this out.
Remember, you should only borrow what you can afford to repay. And the more you borrow, the higher your monthly repayments could be – and the more interest you may end up paying.
If you miss any payments, this will show up on your credit history and affect your ability to borrow in the future.
3) Have you shopped around?
Make sure you shop around for the best deal. Lenders have competitive interest rates and repayment periods.
You can take the leg work out of trawling the internet for various loans by using a price comparison site. Why not check these out first before settling on a lender so you can get an idea of what's out there?
CreditMatcher is a free credit history checking service that also recommends lending deals you're likely to qualify for. Be aware that, depending on your personal circumstances and credit history, you may not qualify for the best deals out there.
4) Which loan are you applying for?
This may sound obvious, but make sure you know which loan you're applying for. They're two types – unsecured and secured.
Secured loans, most commonly known as homeowner loans, are only available to homeowners as they're secured to your property. Lenders therefore have the reassurance that if you're unable to pay back what you borrow, they can reclaim it through the equity in your home if they need to.
With lenders having the right to repossess your home if you miss your repayments, it's important to look at your options before choosing to secure a loan against your property. These loans can let you borrow more than you could with an unsecured loan and then pay it back over an extended timeframe to keep the repayments affordable.
On the other hand, unsecured loans are not secured to anything. They are typically designed to provide you with a smaller sum of cash that you then repay over a shorter time than a secured loan. The interest can be higher on this type of loan, but your home is not at risk.
Make sure you know whether the loan that you're applying for is secured or unsecured before applying.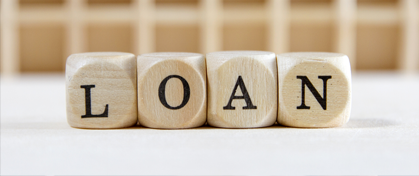 5) Is a loan the best option?
There may be many reasons you're considering taking out a loan.
For example, if you know exactly how much you want to borrow and what you want to spend it on, a loan could be a suitable option. But if you want an emergency fund, a credit card may be more suitable. It's important to always weigh up your options.
With some credit cards, you can get a 0% interest on your purchases deal. Plus, credit cards offer insurance when you spend over £100 under Section 75 of the Consumer Credit Act.
However, loans also have advantages. You can usually borrow a greater amount with a loan in comparison to a credit card. And with a loan, you'll have the added security of knowing exactly what you need to pay back each month over an agreed term.
So there you go – five tips to consider before taking out a loan.
It's important to shop around to grab yourself the best deal. Remember - not keeping up with your repayments can affect your credit history and your ability to borrow in the future. If you're hoping to borrow, be certain you can pay it back.
Disclaimer: All information and links are correct at the time of publishing.