Summer might have felt like a bit of a non-starter this year, but there's something special about September that helps ease the pain of summer being over.
Here at Ocean homeowner loans, rather than sulk over the passing of summer, we're excited about autumn's arrival. Perhaps it's that we can really make the most of those last few warm days, or that the nights have started to draw in and we can cosy up in the evenings and watch Poldark with a mug of hot chocolate – there's just something really special about this season.
And with the cold weather soon to set in, it makes sense to get your home ready for winter now. Read our four top tips to transforming your home into a snug sanctuary this season.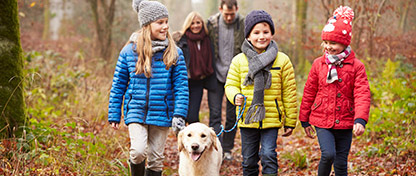 1) Get your boiler checked
Okay, this isn't the most glamorous job in the world, but it's still well worth doing. It's a good idea to arrange for your boiler and central heating to be given the once-over while the weather's still mild, as there's nothing worse than the boiler packing in without warning in the middle of winter.
Always get your boiler checked by an engineer who is Gas Safe registered. You might also want to think about investing in breakdown cover for your boiler so that if it does pack up, the cost of the repairs are covered (depending on your policy).
2) Time to invest in double glazing?
Again, this isn't the most glamorous home improvement, but that's not to say double glazing isn't worth the investment. It can add value to your property and will also keep out all those chilly draughts as the cold weather sets in.
Double glazing can also help to keep your energy bills down. Because it traps more warm air within your home and keeps the draughts out, you won't have to turn up your radiators to keep your home snug.
3) Clear out your gutters
We know, we know, clearing the leaves out of your gutter probably isn't what you have in mind when you think of giving your home an autumn makeover. But, again, it's a good job to get your property ready for the wet and cold weather.
A gutter that's blocked with leaves can cause damp and leaks in your home. It's therefore worth getting them cleaned once a year – and you can hire a professional to do this for you.
4) Invest in snug furnishings
This is more like it! When the cold weather sets in, you could turn up the thermostat, or you could save money by using soft furnishings to make your home as cosy as possible.
Thick, lined curtains can help to insulate your property and keep cold breezes out. If you're making your own, keep the offcuts of the material to make a couple of draught snakes for your doors – these will keep your rooms really toasty.
Finally, treat yourself to a lush throw that pops against the rest of the colours in your living room. As well as livening up your sofa, it will also keep you warm as those autumn nights set in.
We've asked 10 bloggers to show us how they plan to treat their property to a little TLC this autumn by giving them each £50 to spend on a seasonal home makeover. Keep an eye on the blog to steal their style.
Disclaimer: All information and links are correct at the time of publishing.