Now 2016 has arrived, it's time to see how some of the government's big changes in personal finance could affect you.
What it means for house prices
Last year, we witnessed an average rise of 4.5% for property prices across the UK. Cheap mortgage rates, a shortage of properties on the market and too few new homes being built were all said to be contributing factors to the rise.
Many are predicting house prices to follow a similar pattern to last year in 2016, with some experts suggesting a rise of between 3 and 6%.
One of the main factors influencing the housing market will be whether or not the base rate set by the Bank of England is increased from its current low of 0.5%. Some economists are suggesting this will begin to increase halfway through 2016 – but many have predicted it incorrectly before, so it's impossible to tell, except to say they will rise at some point.
If you're a buy-to-let landlord, or you're looking to purchase a second property in the coming year, you may face a heftier stamp duty bill. From April 2016, buy-to-let landlords and those buying a second property will face an additional 3% charge for each band of stamp duty.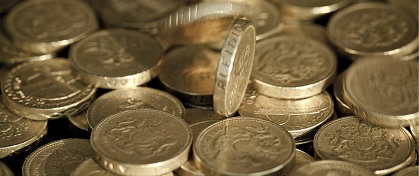 What it means for your savings
From now, any savings you have with a single financial institution above £75,000 won't be insured by the Financial Services Compensation Scheme (FSCS) should the bank go bust. Before, you would be covered if you had savings of up to £85,000, but this limit has now been lowered. So, if you have more than this threshold saved with one bank or building society, it's a good idea to split your funds into another financial institution. Remember that this limit applies per person, so if you have a joint savings account, you're covered for up to £150,000.
However, from the 6th April, the amount basic and higher rate taxpayers have to fork out on tax on savings interest will decrease. If you're a basic rate taxpayer, you won't have to pay any interest on the first £1,000 of savings interest you earn in the new tax year. For higher rate taxpayers, the changes mean you'll pay no interest on your first £500 of savings interest.
While the limit you can save in an ISA during the 2016-2017 tax year will remain at £15,240, you'll be able to withdraw and top-up your ISA as many times as you like throughout the year without losing out on any tax-free entitlement.
Should you wish to, as of April 2016 you'll be able to invest savings tax-free with a peer-to-peer lender under what is called an "Innovative Finance ISA". You could earn up to 5% on savings here but, as with any investment, you run the risk of losing money. Plus, your savings won't be covered under the FSCS.
What it means for benefits and incentives
Although the proposed cuts to tax credits were binned, there are other changes to benefits worth bearing in mind. For example, if you rent privately, any housing benefit you're due to receive will be frozen from April until 2020.
In addition to this, there's a proposed benefit cap due to be introduced in October which will limit the benefits you can claim to £23,000 if you live in London and £20,000 if you live outside of the capital. This will only apply to those families who aren't eligible for working tax credits.
An incentive set to witness big cuts is for homeowners looking to invest in green energy. Currently, anyone that installs a green device – such as rooftop solar panels, wind or hydro generators – will receive what is called a "feed-in tariff". However, from the 15th January, these payments are set to be cut drastically for new eco-technology investors.
Should you install a green device after this date, you'll receive 67% less feed-in tariff payments, while the earnings from solar panels will drop from 13.39p per unit of electricity generated to just 4.39p. Anyone who has installed a green device before the 15th January will be unaffected by the changes.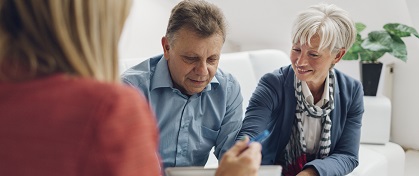 What it means for pensions
As of the 6th April, those approaching state pension age will be faced with changes to the pension system. Instead of having "basic" and "additional" pensions, there will instead be a flat-rate, single-tier pension. The full level of this is £155.65.
If your current pension is lower than the new full level, you'll be granted the new level instead – which is good news. However, just whether you end up with the full level or less depends on your circumstances. For example, if you were contracted out for quite a while before the date the new rules kick start, you're likely to get less, whereas it's likely you'll be better off if you have built up a specified amount of additional pension.
Tax to go digital
If you fill in a "self-assessment" tax return, you may find that your tax account is moved online in 2016. This year, the Government is beginning to roll out entirely online tax accounts after trialling the system late in 2015. It is predicted that everyone will be using this online format by 2020.
Disclaimer: All information and links are correct at the time of publishing.