Buying your first house can be a minefield. It's a big decision, with a lot to consider. So to make life easier for you, we've put together a checklist of the top ten things to do before you apply for a mortgage.
There is so much to think about when it comes to buying a house, such as where do you want to live? How much can you afford to spend? Will your credit score be good enough to get a mortgage? We've done some research for you to begin your journey towards the home of your dreams. A good place to start is to:
1. Research what you can afford
Use an online mortgage calculator to estimate your affordability. Remember, they are designed to give you a general idea so take them with a pinch of salt.
Compare properties and prices using websites like Rightmove and Zoopla. Estate agents are also a good port of call for insights into your local housing market.
Research the area you want to live in. Look into the local shops and restaurants, your commute to work, and travelling distance to family.
Create a list of 'must haves' and potential compromises.
Decide how many years you want to pay for. It could be cheaper per month to spread repayments over a longer period, but you will end up in debt for longer and paying more interest in the long run.
Mortgages are secured against your property, so if you fail to maintain the monthly repayments your house could be repossessed.
2. Register to vote
Mortgage companies will check you have registered to vote when they review your application. Be sure to appear on the electoral roll, so lenders can confirm your identity on there and verify that you are who you say you are. This is important to lenders from a fraud point of view, and it can help your credit score if you are registered.
3. Save as much as possible
Some companies offer mortgages with a minimum deposit of 5%, but the bigger the deposit you save, the less you will have to borrow. Enter your property price and your deposit amount into this Loan to Value calculator to show the ratio as a percentage.
Lenders will see you as less of a risk if you have a lower Loan to Value (LTV) percentage, which means they could potentially offer you a better deal. This is because the lower your mortgage is, the less likely your property is to fall into negative equity. This is where the value of your property falls below the amount you owe on the mortgage.
The lender will feel more comfortable that they'll receive their money back if you have more savings to put down and own a higher portion of equity.
It's also a good idea to save up for any cosmetic updates or repairs in future. Remember that there are extra costs involved in moving house, like removal fees, buildings insurance, valuation, survey, land registry and solicitor fees.
4. Look into help from the Government
There are Government schemes aimed to help first-time buyers get onto the property ladder.
The Help to Buy ISA scheme closed to new applicants on 30 November 2019. If you opened one previously then you can continue saving as normal.
The new alternative for adults under 40 is a Lifetime Individual Savings Account (LISA). A LISA can help you save towards a house (or retirement). You can deposit up to £4,000 a year and the government adds 25% on top, up to a maximum of £33,000.
With the Help to Buy Equity Loan scheme you only need a 5% deposit. The Government lends you up to 20% of the cost of your new property, so you'd only need a mortgage for the remaining 75%. Charges will apply on the 20% loan after 5 years.
With Shared Ownership you can own a share in a property and rent the remainder. There's usually the potential to increase your share at a later date when you can afford to.
5. Maintain bill payments
There's no exact science when it comes to building up your credit file and getting your mortgage application accepted. Each company uses different criteria. But one way to leave a good impression is to build up a good history of maintaining your bill payments. Make sure your bills are paid on time, every time by setting up direct debits or standing orders.
Any defaults or County Court Judgements (CCJs) for missed payments will remain on your file for 6 years and could potentially reduce your chances of getting a mortgage accepted.
6. Reduce any debts
Try and clear any debts or overdrafts before applying for your mortgage to give yourself the best opportunity of getting accepted. Overdrafts can be particularly damaging, with Money Saving Expert stating "some lenders may not tolerate you being in your overdraft at all in the last three months".
7. Don't apply for credit just before you apply for a mortgage
Avoid making lots of credit applications just before you go for a mortgage. Also try to avoid short term high cost borrowing such as payday loans and taking out cash using a credit card. This will all show up on your credit file and could give the impression that you are struggling with money.
8. Update any errors on your credit file
Did you know you can now check your credit file for free to make sure there are no errors?
Update your personal details, including your current address.
Chase up any mistakes with the lender directly to apply a "notice of correction".
Should you have raised a complaint and you remain unhappy with their response you do have the right to escalate it to eh Financial Ob.
Disassociate yourself from anyone you are no longer associated with. If they have a poor credit history this can reflect badly on you when you apply for a mortgage.
9. Decide if you want to use a broker or go direct
If you want to go directly to the mortgage company you need to bear in mind that banks will only show you their own products. So it's worth doing your own research before you apply.
A broker or independent financial advisor can guide you through the process, explain the different types of mortgages available and find one suitable for you. Often brokers charge a fee for their services. Some brokers review the 'whole of market', whilst others work on behalf of one or more specific mortgage providers.
Click here for the pros and cons of using a mortgage broker or dealing direct.
Whether you decide to go direct or use a broker, your incomings and outgoings will be reviewed to determine affordability. So you will be asked to get some documents together to prove that you have a steady income, for example:
At least 3 month's wage slips and bank statements
P60
I.D. such a passport or driving licence
Utility bills
This list is not exhaustive and lenders may ask for more paperwork, especially if you are self-employed.
10. Get a mortgage in principle before putting in an offer
A mortgage in principle (otherwise known as a decision in principle) advises how much a mortgage company is willing to lend you in theory. Getting this sorted before you put in an offer on a house shows the estate agents that you are serious.
It normally involves either a "soft" or "hard" check on your credit file. A soft check won't impact your credit score, but hard checks can impact your score. The mortgage in principle is usually valid for 6 months from the date of issue.
If you want to find out more about making an offer and the next step see our first-time buyers how to buy a house part two blog.
Disclaimer: All information and links are correct at the time of publishing.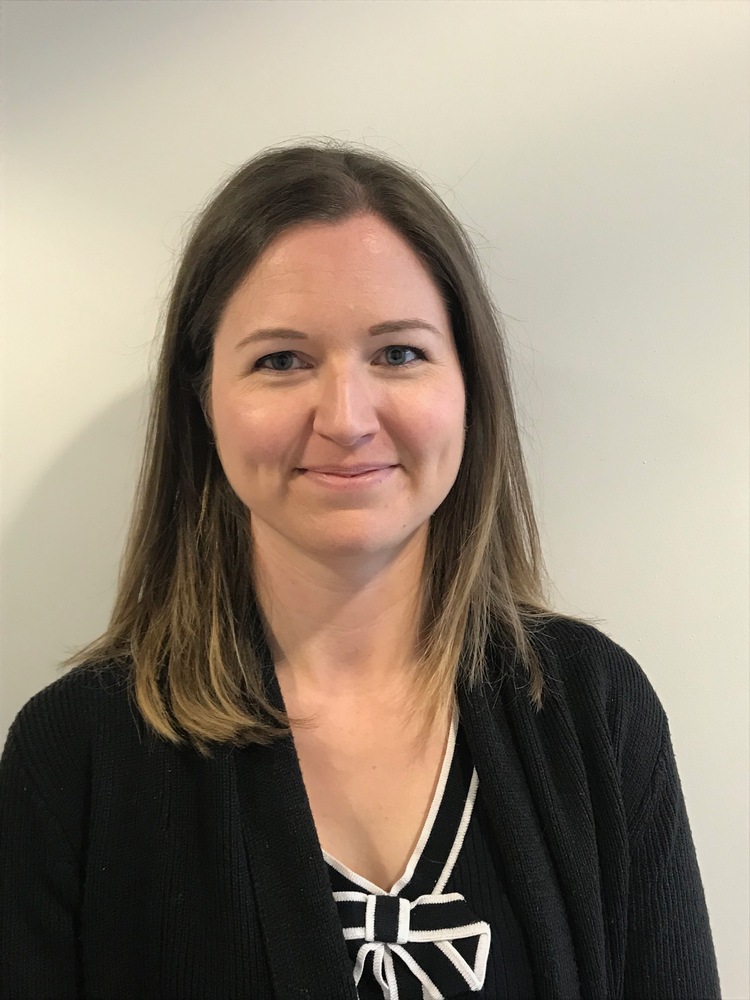 By Adele Kitchen
Back to blog home