With A-level results just around the corner, many students are waiting nervously to find out if they're going to their chosen university. It's an exciting (and anxious) time!
We've got the low-down on student finances this year, so that's one less thing to worry about. So whether you're a prospective student or a parent, we've got the answers to your burning questions, for peace of mind.
1. Is student finance affected by COVID-19?
No, it hasn't been impacted.
Fortunately, you can still apply for student finance for courses starting this year. You have up to nine months after your course begins to do so. Loan instalments shouldn't be delayed either.
Note, use this form finder if you're unable to apply online.
2. Am I eligible for a student loan?
As a prospective student, you could be entitled to tuition fee loans and maintenance loans to help towards your costs. Your eligibility depends on several factors, including:
Your age
Where you're from and your residency status
The course and university you've applied for
If you've already got a degree, or have studied before
Tip: Check the government's website to see if you qualify for student finance. Be aware that different processes apply if you're from Scotland, Wales or Northern Ireland.
3. What's the difference between tuition fees and maintenance loans?
If you're just starting out on your journey as a student, you've probably heard of these loans. But you might now know the ins-and-outs:
Tuition fee loans:
Cover the cost of your course (but not course books or stationery etc)
You can apply for a tuition fee loan even if you're studying remotely
Paid directly to the university

- they set tuition fees

Not means-tested

, so your household income doesn't have an impact
Maintenance loans:
For essential living costs like student accommodation, bills and food
You can apply if you're living with your parents
Paid into your bank account as installments at the start of each semester
The amount you get is means-tested and also depends on your living costs
4. What is the maximum student loan I can get?
Maximum tuition fee loan:
up to £9,250
Maximum maintenance loan:
Up to £7,747 if you live at home
Up to £9,203 if you live away from home, outside London
Up to £12,010 if you live away from home, in London
Up to £10,539 if you spend a year of a UK course studying abroad
Note, these figures relate to full-time students starting their course in 2020.
5. Do you have to pay tuition fees for online classes?
Many university courses in the UK will now be taught via a blend of socially distanced face-to-face and online classes. (The method of teaching depends on the university itself and the course you're taking).
It's very likely you'll still need to pay full tuition fees for online classes. Universities Minister Michelle Donelan explains:
"Universities are autonomous and responsible for setting their own fees. In deciding to keep charging full fees, universities will of course want to ensure that they can continue to deliver courses which are fit for purpose and help students progress their qualifications."
It's a personal decision whether you decide to go to university in the current climate. But if you do want to go ahead, you can check if you're eligible for a tuition fee loan to help with the cost. These loans are available no matter what format your classes take.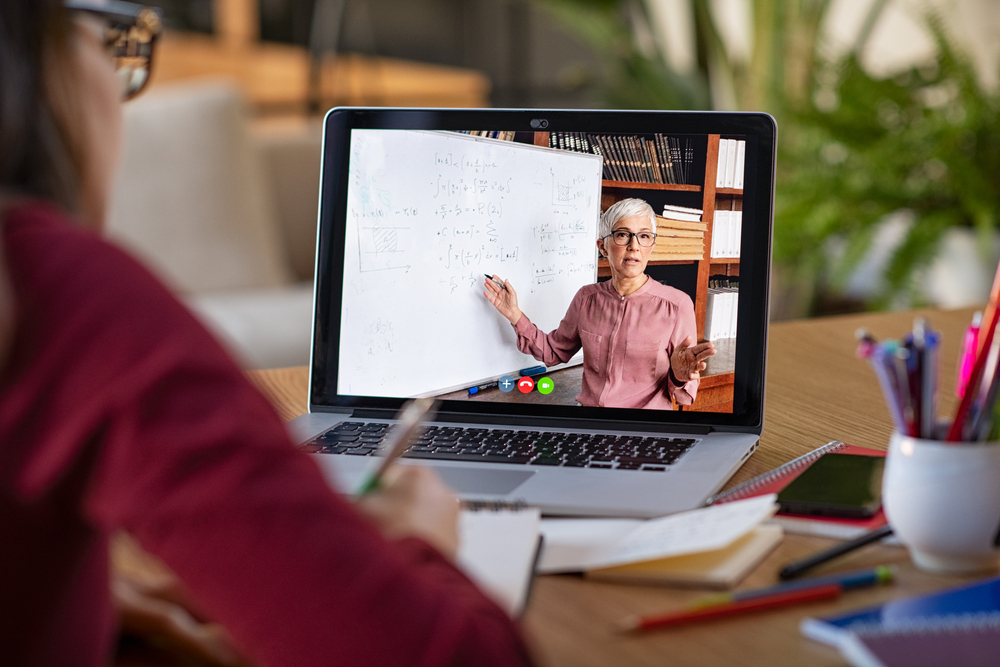 6. Do student loans need to be paid back?
Yes, unlike grants, student loans need to be paid back in the future (with interest) if you earn over the repayment threshold. Both types of loans are deducted automatically from your salary each month from the April after your course finishes. You will still have to repay the balance if you leave your course early.
The amount you repay will be in proportion to how much you earn. So the higher your wages, the more you'll pay each month. You can also make overpayments - though you need to check if this is an affordable option first.
7. My household income has reduced due to the Coronavirus pandemic, what should I do?
Student Finance England calculates your maintenance loan based on a number of factors, including your household income from the previous tax year.
To make sure you don't miss out on financial support, you'll need to inform them if your household income changes. They'll require a Current Year Income Assessment along with proof of the new income.
Note that the process may differ if you live elsewhere in the UK.
8. Can you apply for extra student finance?
You may be able to get extra financial help depending on your individual circumstances. For example:
If you're experiencing financial difficulties, contact your university to see if you qualify for a hardship fund.
Check if you're eligible for a grant to cover travel costs if you're going abroad to study. If so, you wouldn't need to pay it back.
If you're struggling to repay debts, consider speaking to Citizens Advice or StepChange. They can offer free, non-judgemental debt advice.
9. How can I keep track of my student loan balance?
The Student Loan Company (SLC) has created a new balance checker tool on its website. In the past, you had to rely on annual statements in the post to find out what you owed.
The SLC says this online service is designed "to make it easier for graduates to access their account, manage their student loan and to avoid over repayment". However, Martin Lewis of MoneySavingExpert argues that it focuses too much on a "scary, but often irrelevant number" of debt owed and "makes many think they should overpay like a normal debt". So it's best to remember that overpaying is optional and you should only do so if you can afford it.
10. How do I contact Student Finance?
If you have more questions, contact Student Finance England. They've recently restarted a partial telephone service for students in England, Wales and Northern Ireland.
However, the phone lines are busy, so it may be quicker to contact Student Finance England on Facebook and Twitter. Or find Student Finance Wales on their Facebook and Twitter pages.
Wondering how to budget when you go to uni? Check out our ultimate how to budget guide for advice.
Disclaimer: All information and links are correct at the time of publishing.