Everyone dreams of the perfect white Christmas. We can't guarantee it'll be white, but here's our 10 tips to stay in the black this year.
While many of us hide away from the sight of Christmas in November, it pays to start your planning now. Here's our essential tips to cut back on your festive spending – without losing the sparkle!
1. Secret Santa
Secret Santa doesn't always mean rushing to your local Tesco to find Brenda from Accounts a pair of slippers... you could have fun organising Secret Santa with your friends or family, too.
This way, you could put your money towards a thoughtful gift that's worth more than your usual budget – and save loads while you're at it. Plus, trying to guess who got yours just adds to the fun!
2. Make a list (and check it twice)
If Secret Santa isn't on the cards, it's good to make sure you're following a list when you head to the shops.
Make a note of who you're buying for in advance (which could save you from forgetting anyone) and how much you're planning to spend. It's not the end of the world if you spend over it, but following a guideline will hopefully stop you from going overboard.
3. Share the cost
Kids flown the nest? Or maybe you're having your parents round this Christmas? You could share the load and have everyone chip in for the Christmas dinner.
Christmas dinners can cost a pretty penny if you're carrying the cost. Even if it's just a few extra mince pies for pudding, you could save a surprising amount.
4. IOUs
Christmas is the year's priciest shopping time, with retailers cashing in on everyone's wish list. Why not go against the grain and hit the January sales instead?
If you've got your eye on something you know will be reduced in January, you could hold off until then. As a placeholder, you could give your friends or family an 'IOU' – a promise that you'll give them the gift later. You could always give them a small gift too, so they have something to open on the day.
5. Get cash back
If you're going to be spending over the festive period, why not see if you can get some cash back from it?
You could consider a cashback credit card, which means you'll get a percentage of what you spend back in your account. Or, take a look at cashback sites – they're third-party websites which pay you when you buy things from a select range of online stores. Take a look at our favourite cashback sites here.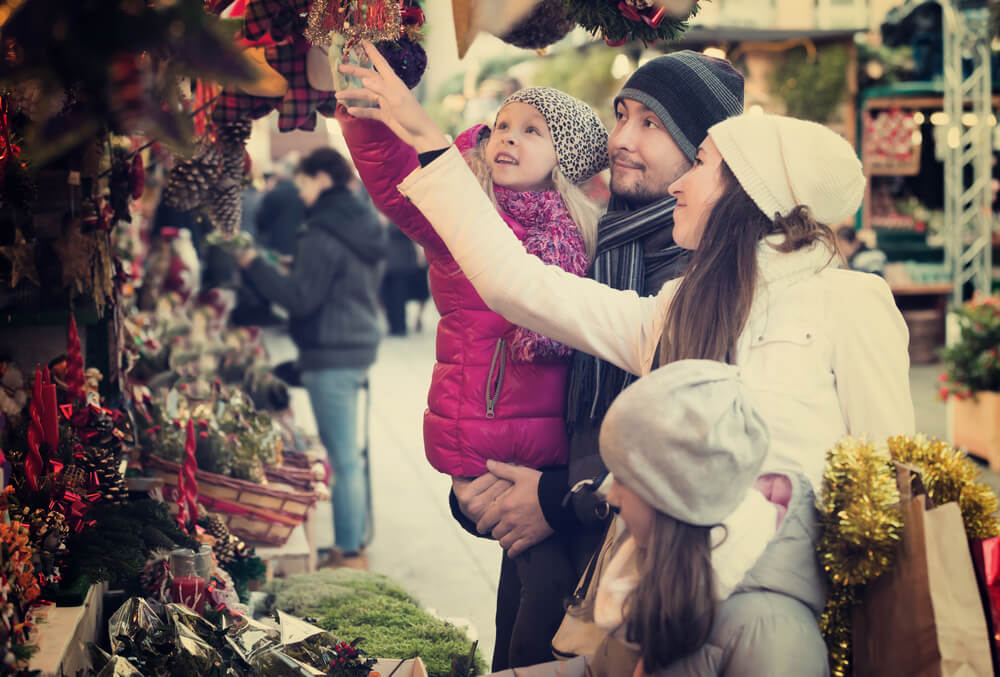 6. Look after the pennies
We've all heard the phrase 'look after the pennies and the pounds will look after themselves'… and in the run-up to Christmas, this couldn't be more accurate.
With the rise in budgeting apps, you can save cash without even thinking about it. For example, you can save as you spend with bank accounts like Monzo, who allow you to round up your purchases to the nearest pound and stash the savings into your 'coin jar'.
Then, come December you'll have a pot of money which can go towards that big Christmas list.
7. Book your train ticket now
Like many things, train tickets are bumped up when it gets closer to Christmas. If you're taking the train home for Christmas, it could pay to buy yours in advance.
Want to save even more? Take a look at 'train splitting' sites online, which work out your cheapest possible route home. You'll have to make various stops and changes, but you could save loads.
8. Spread the cost
You might be reluctant to head to the shops now, but splitting your festive shop over two months (if you've not already started) can ease your financial hangover after Christmas.
Of course, it's always better to spend within your means – that goes without saying. But if you were planning to use credit to spread the cost this Christmas, aim for a credit card or an overdraft with the lowest interest rate you can find. If you pay your balance back in full the next month, you won't need to pay a penny in interest!
9. Flog your stuff
Time to channel your inner David Dickinson. If you've got gifts you haven't used since last Christmas or just have things you wouldn't mind getting rid of, sell your stuff and use the extra funds to go towards your shopping list.
There are countless apps and services which let you add a listing for free. Check out local buy-and-sell pages online or on social media, too.
10. Focus on what's important
Cheesy, we know. But if the cost of Christmas is weighing you down, don't spend more than you can afford.
Your financial wellbeing and happiness are far more important than gift giving. So, if you're struggling to pay for Christmas – don't. Enjoy the free side of the festive season and arrange with your family and friends to have a cheaper Christmas this year.
Disclaimer: All information and links are correct at the time of publishing.