Ever wondered how much it costs to see all the most popular TV shows? Read on to see the cost of keeping up.
Around 50% of the UK are subscribed to a streaming service like Netflix and Amazon Prime Video, according to Ofcom. With new platforms like BritBox arriving, more and more of us are subscribing to watch TV's biggest hits like Game of Thrones and Stranger Things and there's even more to come in 2020.
You might think bingeing your favourite programmes costs just a few pounds a month. But our data reveals the UK will spend more than £4 billion on streaming in 2020.
We also found that if you wanted to pay for all the top streaming services – Netflix, Apple TV+, Amazon Prime Video, Disney+, BBC iPlayer, NOW TV (a division of Sky) and BritBox – it'd cost you a whopping £651, a figure that's doubled in the past decade.
Realistically we're not watching everything, so instead we've uncovered the actual price you'll pay to watch the best upcoming shows.
The biggest TV releases of 2020 will cost you £456
We've looked at 38 of the most-anticipated shows of 2020 according to the latest media news and broadcast dates. Our study uncovered the real price of pop culture is £195 cheaper at £456. While that's still a lot to spend on keeping up, many people will happily shell out to stay in the loop.
Click below to explore our interactive findings on the price of pop culture. We've delved into what we're spending on streaming, how to get more for your money and which genres you need to look out for in 2020.
The UK spends £1 billion more on BBC iPlayer than Netflix
Our study shows there are around 38.2 million streaming subscribers in the UK, spending an enormous £4 billion binge-watching our favourite shows.
With 13.4 million subscribers, the UK spends the most on BBC iPlayer at a massive £2 billion per year. It might be free to use but you'll need to pay £154.50 for a mandatory TV licence, no matter what you want to watch. We're spending half this amount on Netflix at £1 billion per year and even less on Amazon, which costs the UK £600 million annually.
Apple TV+ and the anticipated Disney+ will set us back further. These newer streaming services are expected to have at least two million UK subscribers in the next few years, costing the nation £120 million for Apple TV+ and £140 million for Disney+.
BritBox is also expected to have 1.7 million British subscribers in 2020, meaning the UK will spend around £122 million on the service.
Netflix puts £6.6 billion more into original content than BBC
It's estimated that Netflix spends an enormous £9.3 billion on creating original content, compared to £2.7 billion spent by the BBC.
Amazon and Apple are devoting the same amount into original content. Both media giants are predicted to spend £4.7 billion on original titles, suggesting Apple is trying hard to break into the world of streaming subscriptions by matching its competitor.
What about BritBox?
Newly-launched BritBox will add an extra £71.88 to your annual bill, but much of the platform's original content is still in production.
Not a lot has been revealed about Britbox's unique contributions. While there might be plenty in the pipeline, established favourites like Killing Eve won't be available due to existing contracts with other streaming platforms in place. If you want to watch the biggest releases, iPlayer might be the better option.
Even though BritBox is combining BBC, ITV and Channel 4 and 5 programmes, you can still stream most of their shows for free if you don't watch them live, so you won't miss out on Love Island either.
Disney spends the most on original content at £18.6 billion
The biggest spender is Disney, who's putting an eye-watering £18.6 billion into original films and TV shows. Now that Disney owns Marvel, Fox, Pixar, Lucasfilm Ltd and plenty more, it's not surprising that the mass media conglomerate is putting so much extra into unique entertainment. Though it might not be the best subscription for your money – here's why.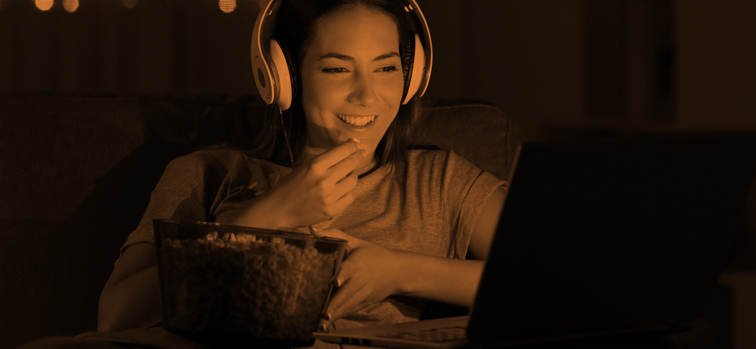 Amazon Prime TV is four times better value than Netflix
We've totted up how many hours of content, plus how many individual movies and TV shows are delivered by each streaming service, then calculated how much you'd get for a £1 based on their annual prices.
Out of all the streaming services analysed, we discovered Amazon gives you the most content for your cash. You can see a huge 211 movies or TV shows for just £1 with an annual subscription – that equals to 16,669 programmes a year.
To compare, if you spent £1 watching one show on Netflix, Amazon would give you four for the same price.
Even though it's the cheapest monthly, newer service Apple TV+ gives you the least amount of content per £1. You'd only be able to watch half a movie or series for £1.
Film fanatics will get 181 movies per £1 with Amazon Prime
If you're a film lover, Amazon offers five times more movies for £1 than Netflix. Disney+ falls behind further, giving you just nine films per £1. BritBox will give you even less, offering only one movie for £1.
Binge-watch 17 TV series for £1 with Netflix
For those only interested in binge-watching TV shows, you'll get your money's worth with Netflix (17 shows per £1), NOW TV (16 shows per £1) and BBC iPlayer (11 shows per £1).
Though you'll get almost double the content with Amazon who takes the top spot again, offering 30 TV programmes for only £1.
Amazon Prime offers 1,446 hours of content for £1
Our data shows that Amazon is better for bingeing because of its colossal amount of content. You can watch 1,446 hours of TV or movies for £1 with Amazon, which is double Netflix's offering of 702 hours. NOW TV is only slightly behind, delivering 608 hours per £1.
Netflix will offer the most popular TV shows in 2020
Quantity doesn't always mean quality. If you only want to watch the most-anticipated programmes of 2020, our study reveals Netflix is best for popular content. Offering 29% of popular, upcoming TV, Netflix is ahead of Amazon (21%), NOW TV (18%) and BBC iPlayer (18%).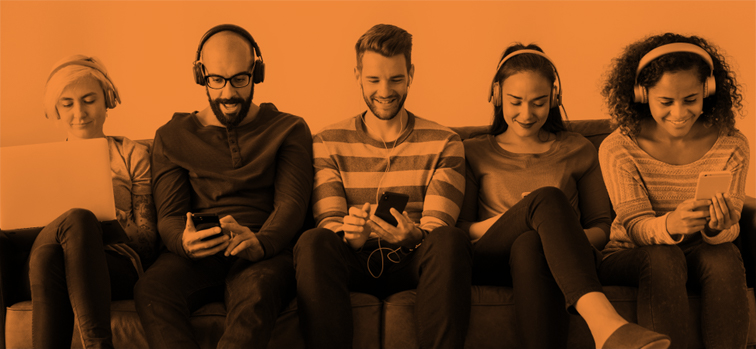 Streaming costs have doubled in a decade
With 40% admitting they don't think they'll watch traditional broadcasts in just five years, streaming services are taking over. Our data shows the amount of TV and film streaming services has more than tripled since 2006.
As additional shows become available, we're spending more to see them. 10 years ago, the main streaming services cost £262 annually, which has now more than doubled to £651.
Of course, you're probably not watching everything, so you don't need to spend that much. We've calculated the true price of pop culture by costing up the 38 most-anticipated shows of 2020.
Breaking down the cost of pop culture in 2020
We know that the most-anticipated shows of 2020 will cost £456 to watch. Here's a breakdown of how long you need to subscribe to each streaming service to watch the biggest upcoming hits.
Watch the top shows on Netflix for £107.88
Netflix is set to be a hit all-year round, with its most popular TV hits airing across every month of 2020. If you want to keep up with its biggest shows, it'll cost £107.88 if you have a standard plan.
Look forward to the finales of BoJack Horseman and 13 Reasons Why and don't forget about the next seasons of The Alienist, Better Call Saul and American Horror Story.
Subscribe to Apple TV+ for just 2 months for £9.98
Our data shows Apple TV+ has fewer big shows coming in 2020, which is unsurprising as it's just released some top titles as part of its launch.
Expect to see a Stephen King adaptation of Lisey's Story and a comedy starring Imelda Staunton titled Alabama. Neither of these have confirmed release dates but are predicted to air at the end of 2020, so if they're released at the same time you can watch both for £9.98 if you pay for just two months' subscription.
Amazon Prime Video is worth the £79 annual subscription
Like Netflix, Amazon is competing to show top TV during every month of 2020. If you're excited for Star Trek: Picard and the next seasons of The Boys and Homecoming, it's worth paying £79 for a year's worth of content. You'll save £16.98 by paying for the year upfront rather than monthly.
BBC iPlayer costs £154.50 no matter what you watch – but is it better value than BritBox?
Whatever you want to binge-watch on BBC iPlayer, you'll need to pay £154.50 for an annual TV licence. If you're a fan of Killing Eve, Peaky Blinders and Gentleman Jack, cough up the cash as these shows are set to return in 2020.
BritBox might seem cheaper at £71.88 per year, but you'll lose out on big releases which already have a contract in place with iPlayer. Plus, you'll still be able to watch ITV and Channel 4 for free, providing you don't live-stream their shows. If you want to binge on the most-anticipated shows of 2020, you probably won't need BritBox.
Save more by pausing your subscription to Disney+ and NOW TV in summer
For both Disney+ and NOW TV, their biggest releases are due between the early and late months of the year. Cut costs by cancelling your subscription outside of these times so you avoid paying for shows you might not watch.
Disney+ will cost £41.94 if you subscribe monthly for the most popular programmes, rather than £69.99 for a year. Superhero addicts will be excited for Disney's anticipated smash hit, Falcon and the Winter Soldier due at the end of 2020.
The NOW TV yearly entertainment package costs £107.88, but it'll be less if you pay for just their bigger releases. Catch huge shows like The Outsider, Westworld and the much-awaited Game of Thrones prequel House of the Dragon for £62.93 when paying monthly.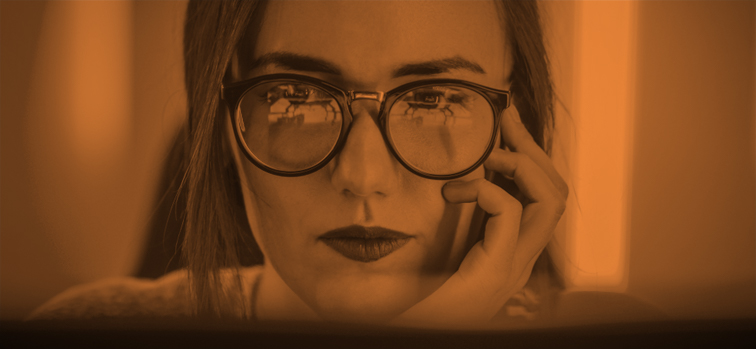 Comedy is set to be the biggest genre of 2020
Our research also uncovered comedy (18%) as the most popular genre of 2020, based on the most-anticipated TV releases. It's predicted that you'll be laughing at the likes of Curb Your Enthusiasm and Barry.
Closely following comedy, expect to watch period programmes (13%) such as The Crown and Outlander and drama shows (11%) including The Undoing and Salisbury.
How much did 2019's biggest TV moments cost?
Let's take a look back at 14 of the biggest TV moments in 2019 to see how much we spent streaming our favourite shows.
Binge-worthy moments
Here's how much it cost to binge-watch the top shows of 2019 in under a month.
Stranger Things - £8.99 (Netflix)
Black Mirror - £8.99 (Netflix)
Orange is the New Black - £8.99 (Netflix)
The Boys - £7.99 (Amazon Prime)
Good Omens - £7.99 (Amazon Prime)
Weekly watching
Not all of our favourite programmes could be binge-watched in a weekend. Here's the price of 2019's top shows which were released weekly.
The Good Place - £17.98 (Netflix)
Killing Eve and Peaky Blinders - both £154.50 (BBC iPlayer)
Star Wars: The Mandalorian - £13.98 (Disney+)
Chernobyl - £8.99 (NOW TV)
True Detective - £17.98 (NOW TV)
His Dark Materials - £17.98 (NOW TV)
The Handmaid's Tale - £17.98 (NOW TV)
Game of Thrones - £17.98 (NOW TV)
Disclaimer: All information and links are correct at the time of publishing.