When you buy a second hand car, you expect it to be roadworthy and don't anticipate anything to go wrong with it, so when there is a problem, it pays to know what your rights are.
First things first, if you bought the car from a private seller then unfortunately there is no legal requirement for the car to be of satisfactory quality. However, if you bought it from a dealer, you do have rights. Have a read below to find out what they are.
I want to return a second hand car
You may be able to reject and return the car and get your money back if the dealer wasn't honest about its condition or if it develops a fault that isn't typical for a car of its age and mileage as long as you do this within a reasonable time period. This normally means that you need to do it within the first three to four weeks. Realistically, the earlier you reject the car the better – but be aware it must either have a problem or not be as sold… you can't simply return it because you've changed your mind or you'd prefer it in another colour!
If the dealer openly told you that it wasn't in good working condition when you bought it, you won't be able to reject it if a fault develops shortly after it comes into your possession.
Fault within the first six months
This is the dealers' responsibility
If something goes wrong with your second hand car within the first six months after you buy it, you could ask for a repair, replacement or refund (full or partial).
The responsibility is on the dealer to prove that the car was of satisfactory quality when you bought it. The dealer needs to be able to prove that the fault wasn't there when you were handed the keys, so they may provide an independent report on the car's condition when they sold it to you.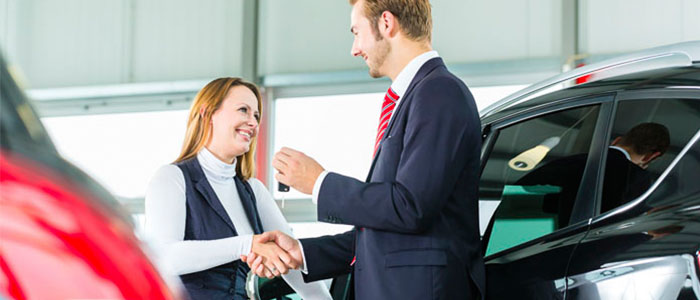 Fault after the first six months
This is your responsibility
If you discover the fault after the first six months, your best bet is to contact the dealer you bought the car from as soon as possible. They may be willing to check it out and fix the problem. Because more than six months have elapsed though, it is your responsibility to prove the car was faulty when sold, so you may be asked to provide evidence.
One way to provide evidence is to get a report from another garage, but this may be costly, so it may be best to check how much it will cost first. If you plan on claiming back the costs of any repairs on the car, you will need to get a few quotes from different garages rather than just accepting the first garage's charges, otherwise the dealer may refuse to pay up. It is much better to speak to the dealer first and see how they respond to your requests.
In addition to having your legal rights as a customer you may also have been given a warranty by the car dealer so may be able to claim through that. For more information about what to do if your warranty won't cover the cost of repairs click here.
If the dealer refuses to fix the problem
Obviously you want the dealer to fix the problem, but if they refuse this can leave you feeling confused about what you should do next. You could check to see if they belong to a trade association, and if they do, you could print off their code of practice and show it to the dealer to try to persuade them that they should fix it (only if you feel you're in the right). Trade associations include: Motor Codes, Retail Motor Industry Federation, Scottish Motor Trade Association and Society of Motor Manufacturers and Traders. Often they will step in and see if they can resolve things if negotiations break down, so it may be worth getting in touch with the relevant trade association.
It can help to put your complaint in writing. Consumer champion Dom Littlewood has created a free downloadable letter, which you can easily amend and use yourself. It clearly states how the car they sold to you needed to be of 'satisfactory quality' under Section 14 of the Sales of Goods Act 1979.
Benefit of paying by credit card
If you paid for the car using a credit card (either in part or full) then you have some added protection because the credit card company is liable along with the dealer.
You can claim under Section 75 of the Consumer Credit Act as long as you paid over £100 and no more than £30,000. You can claim for the full value of the car, not just what you paid on your credit card, e.g. if you paid a £300 deposit on your credit card and £4000 by cheque then you can claim for the full £4300.
If you are asking the dealer for a repair then the claim you put in with your credit card needs to be for the repair (not for the full cost of the car).
Disclaimer: All information and links are correct at the time of publishing.