If you're a first-time buyer or haven't tried to get a mortgage or re-mortgage for a few years, you could be in for a shock.
Since the implementation of the results of the Mortgage Market Review (MMR) in April 2014, new regulation on lenders means that it is now harder to get a mortgage. The idea is to ensure that lenders only offer mortgages to people who really can afford them, even when interest rates rise – but it could be a headache for you if you're applying.
Make sure you read our mortgage guide before you apply.
You'll have to undergo affordability checks in the form of an interview or phone call, which may be an hour or more, depending on the particular lender. Prepare for your finances – and your partner's, if you're making a joint application – to be checked with a fine toothcomb and to be asked some pretty probing questions in your interview. If you're applying for a mortgage through a broker such as Ocean they will interview you over the phone, otherwise this will be done by the individual lenders. You may find this easier, as you could feel more prepared if you can answer questions from the comfort of your own home.
Though the interview can be quite in-depth, it's not something to worry about if you've prepared beforehand. If you're not prepared for your mortgage interview, it can be difficult to know how you should answer, so take a look at some of the typical questions you can expect to be asked.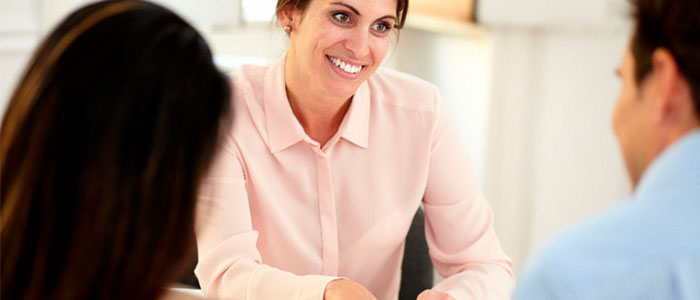 Questions, questions
Expect to be quizzed on how much you spend on a variety of things including meals out and socialising, any vices such as alcohol, cigarettes, or gambling, your TV or mobile phone package, and any expenses such as travel, childcare, and hospital, optician, or dental bills. You also could get asked about any monthly haircut expenses, gym memberships, or if you have any pets.
You could also be asked if you've ever taken out a payday loan or have any other borrowing. Make sure you have statements of these too, as your lenders will want to see evidence that you're managing your repayments. Ensure you disclose any debts you're currently paying off, and you may want to check your credit report to make sure you haven't missed anything. You can do this through Equifax or Experian.
Lenders may also want to know if you're planning to quit your job, start your own business, or go self-employed in the next few years.
It may not just be financial questions that you're asked either, as your lifestyle can help to paint a picture of what you'll be able to afford. You could be asked if you have children, if you're expecting, or if you're planning to start a family. Don't worry if you're likely to start thinking about kids in a few years – this only relates to the near future.
The main thing that lenders are looking for is that you would be able to afford mortgage repayments, even if your situation or interest rates change. This is stress testing, and should show that you'll be able to make repayments for at least five years, even if interest rates were to rise to 1.5%. Don't worry if you spend money on meals out every week: as long as you prove your income can support this, and that you have an answer ready for all of the questions, you should be able to get a mortgage deal.
Prepare the paperwork
It's not just questioning that you'll be subject to when you go for your mortgage interview; you'll also be expected to provide a whole range of documents to prove your financial situation. Your lender will want to see your bank statements and your payslips from the last three to six months. They'll also want you to provide your latest P60 to show the income you earned in the last year. You should also be prepared to supply them with your passport to identify you along with a form of proof of address, such as a recent utility bill.
However, if you're self-employed, it could be a bit harder to apply, and be accepted, for a mortgage, as lenders may see this as you having an unstable income. When applying, you'll have to show up to three years' worth of business accounts or your SA302 self-assessment tax returns for the same period. You also may have to prove profit and wages, depending on if you're a sole trader or a limited company.
Making sure you have all of your relevant documentation when you turn up to the mortgage interview will ensure that your application runs smoother, and could also help to save time. Demonstrating that you're organised could give a more positive impression to lenders, as you may come across as more in control of your finances – which could help to prove that you're a suitable candidate for a mortgage.
Disclaimer: All information and links are correct at the time of publishing.