When UK consumers think about haggling, it tends to bring up images of you bartering for a better price abroad with wily stall owners or making a shifty salesperson drop a price on a second-hand car.
What is seen as culturally essential elsewhere or only for certain products here tends to be frowned upon in the UK, but the reality is you can barter for most things on these shores.
The digital age means you could even do so without any face-to-face interaction, so if you've got patience and the ability to hold your nerve you could save pounds on everything from food to high-end tech.
We've rounded up ten top tips to get the most out of haggling - read on to learn how you can start getting those prices to drop.
1 Find the right person
The first thing to do when you start haggling is to make sure you find the person in the store with the authority to reduce prices. The trick to this is to look for someone who is management level but maybe not the top dog; this way they'll have the time to speak to you alongside being someone who regularly deals with customers rather than someone who won't be interested.
With smaller or independent shops the owner, however, might be a better shout, as they are potentially the ones dealing on a day-to-day basis with customers.
2 Do your research and come prepared
If you've seen a product cheaper online but want it today, you can potentially use that as leverage to haggle. Retailers always want to secure consumer's cash, and whilst they may not advertise their willingness to match an online seller's price, they may very well do so when asked.
If you head to a store, better yet a number of stores, with a printed out list of prices or can quickly find them on your phone, then you can show the person you're talking too how much cheaper it is elsewhere with a view to getting them to drop their price.
3 Be friendly and avoid aggression and arrogance
The right person may have a willingness to drop the price, but how you deal with them is equally as crucial. This isn't the same as complaining as you have no right to that lower price, so being angry about the price or arrogant about "taking your money elsewhere" is unlikely to cut much slack in this situation.
Your choice of words is important as well. This may sound a little bit like teenage dating advice, but you should always show interest but avoid appearing too keen. Money Saving Expert have a few stock phrases which they suggest using, such as focusing on how the price is above your budget, you're considering the sale or the classic trick of "my partner will be livid if they find out I've paid this much for something".
Everyone usually reacts better to people being friendly, and haggling is as much based on striking up a rapport as it is maximising your position. Also if it worked once it can work again, so building a connection could be the start of a great shop/customer relationship where they will continue to offer you deals when they can.
4 Look for flaws or any justifiable reason to reduce a price
If you've ever haggled over a car, you'll know that finding reasons to lower the value is a crucial way of securing a better deal. So just as knowing a product is cheaper elsewhere, seeing a couple of flaws on it could help you knock the figure down. Be eagle-eyed and inspect for scuffs or chips, missing buttons on clothing or any damage which doesn't impact your use of the product.
It's also important to remember that this won't infringe on your standard consumer rights if anything else goes wrong. You might get a good discount on a chipped tablet but this doesn't mean you can't take it back if it has a completely unrelated hardware defect at a later date. If you're worried, get the sales assistant to write on your receipt why the product was reduced so they can't then later claim it was faulty to begin with.
5 Be prepared to walk away
If you've gone in with a set price in mind and they are simply unwilling to meet it, don't be afraid to walk away from it. You can always try elsewhere. You can also use a break in negotiations to your advantage. Simply saying I need to check with a partner, family member or housemate and then pop back later; they may then feel differently about the price or you can work out a more agreeable figure you are prepared to pay.
This has an extra lease of life online as well. If you have an account with retailers log in to it and place some items into your basket, but never go through with the purchase. This is known as abandoning your basket, and you might strike lucky and find that within a few hours the retailer, desperate for your hard-earned cash, offers you a discount code voucher.
This is risky during online sales periods though as someone else might snaffle the goods in question. It also won't always work. But it's nevertheless a good strategy to employ from time to time across different retailers. Money Saving Expert has a great forum post which discusses the success their users have had using the tactic.
6 Use online chatbots
It's not just basket abandonments that work online, chatbots are also possible sources of price reduction too. This also makes haggling a lot easier, because you can simply message a chat window or send an email to the customer care account without any of the face-to-face interaction which may put you off.
The same phrases and tactics apply here, but as well as letting them know if it's your budget or sifting the pricing blame to a partner, you can slip in about your discount code not working. Chances are they will want to do all they can to ensure the sale, and be authorised to offer discount codes.
7 Look for secret price codes
The price of an item can often leave you with a secret insight into how desperate a retailer is to shift the stock. Prices tend to end in 9 or 5 if not a full pound amount, so when you see items that end in 1, 7 or 8 it's usually an indication of special pricing.
This means that the product is discontinued or a serious clearance stock item, so it's letting you know they want to get rid sharpish. Which will increase the chances of you being successful in your bartering.
And whilst this isn't strictly bartering, always do an online search for online discount codes for retailers as well. Honey is an app which plugs into your web browser and searches for extra discount codes for you, and it applies them before you make a purchase. This way you're using the internet to do the haggling for you.
8 Know which shops to go for, and what products to buy when
Certain retailers are more susceptible to haggling than others. Money Saving Expert asked over 1500 of their users to learn which were the top high street stores to go for, with B&Q, Tesco, Homebase and John Lewis among the household names detailed as open to haggling.
Independent and smaller shops are also traditionally a good bet, as owners are more likely to be able to make an instant decision and be keen to make you a consistent customer. Which, if you can, is another great way to approach bartering; if you're a regular they're more likely to look after you and sort you out in the future.
When you try to buy is also important. Sales might be madcap in the beginning, but if there is still stock towards the end of it they might be more inclined to bartering. Also buying out of season products will be more likely to yield a positive response.
9 Silence is golden
Nobody likes an awkward silence. You should apply that logic to your bartering stance too, because many salespeople are trained to leave one lingering which increases the chances of you accepting their offer.
Don't give in, and if anything let the silence work on your behalf. Remember they need the money more than you need the products.
10 Go with cash in your hand
It sounds old school but don't underestimate the power of hard, cold cash. For smaller and independent shops it's going to be less expensive to process than card payments (and instantly in their coffers), and for chains the psychological impact will still carry some weight.
Remember, this is about convincing people to meet you on a price, so anything that can influence that decision is worth doing.
Disclaimer: All information and links are correct at the time of publishing.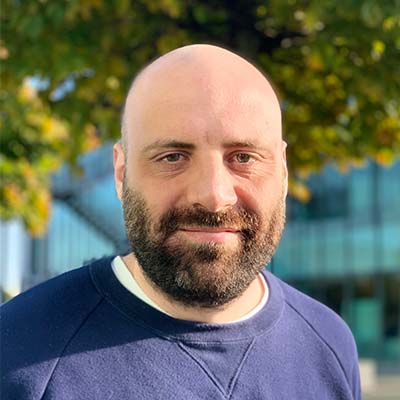 By Jimmy Coultas
Back to blog home