Last week's summer solstice might have officially marked the start of summer but we haven't exactly been basking in lots of sunshine since then.
However, this doesn't mean you can't bring the easy, breezy summertime feeling into your home.
Bring the outdoors in
You could breathe new life into your home by bringing the outdoors in with you. Fresh flowers and plants can really help to blur the lines between outside and in, and work well as a gentle reminder of the season. Hydrangeas are a great flower to fill your vases with, as are sunflowers or lilies.
But you don't have to stick to just flowers, you could come up with your own outdoor creation- why not fill a large seashell with a plant of your choice? Click here for inspiration >
Inject some colour
Yellow has been a big colour trend this year, so why not add a few yellow accessories to help brighten up your home? You could add this yellow tablecloth (1) or this lampshade (7) to your dining room – just make sure that it won't clash with anything you already have in your home. If yellow is a little too bright for your liking, then go for pastel tones like this storage basket (3) or duvet set (6).
If you're really committed to bringing a touch of summer to your home, then you could pick a room that you feel is in desperate need of a revamp and paint it. As we've just spoken about colour palettes, try to go for something that will be appropriate for the summer months but will also not look too bright when winter comes around again. Pastel shades of purple or green could work well!
Make centrepieces
A simple way of bringing summer into your home is by using fruit to create colourful centrepieces. So grab some oranges, kiwi fruits, peaches, apples and whatever other fruit you have lying around and place them into a bright bowl or vase. Within minutes, you'll have an effortless centrepiece that will look fab in the middle of your kitchen table!
Add some statement cushions
Simply swapping the cushion that you have in your living room can really help to bring a new look to your home. Our top picks for summer cushions this year are floral prints (4), bold and bright tones (5) and subtle patterns (2).
So there you have it, a few simple re-jigs that you can do in your home to help you feel summer-ready. You just need the weather to improve and you'll be all set for summer, inside and out!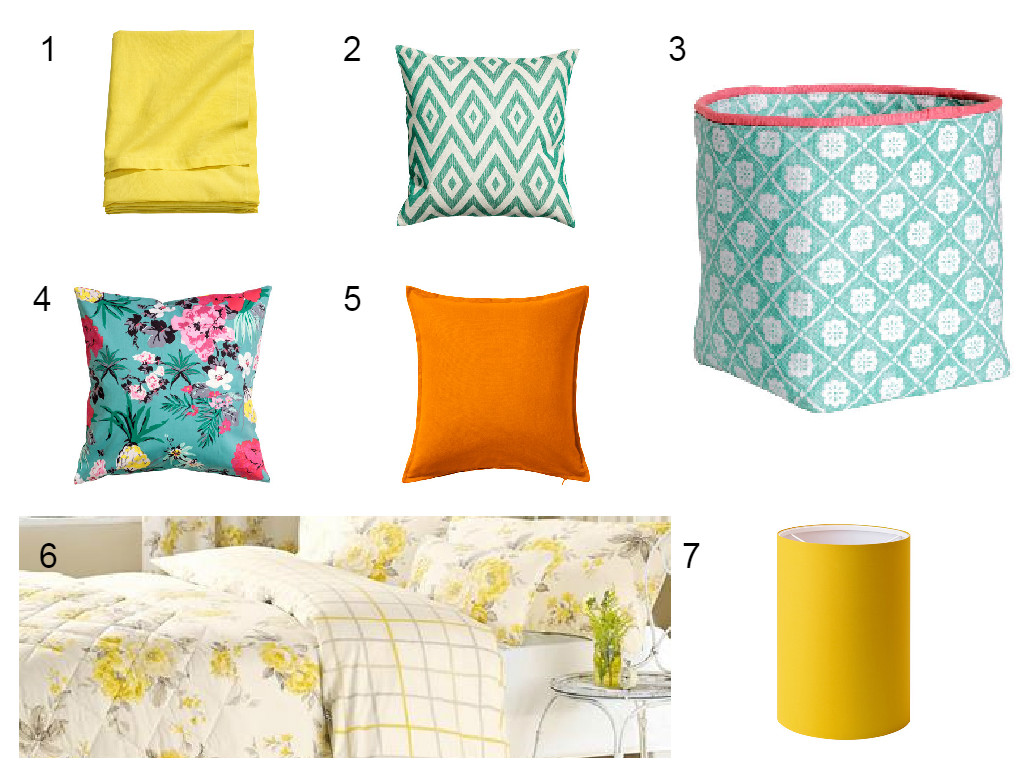 Disclaimer: All information and links are correct at the time of publishing.