New figures released by property website Rightmove show a high level of demand from first-time buyers for one and two bedroom homes.
In fact, the average number of enquiries per property with two bedrooms or fewer is 24% higher than for larger properties of three bedrooms or more.
Demand for first-time buyer properties looks likely to be fuelled by the launch of the Help to Buy ISA* announced by the government earlier this year. The new savings accounts will launch in September and will make it easier for first-time buyers to save the deposit they need – because the government will top up 25% of the cash saved.
Average prices on the up
The average price of homes being advertised on Rightmove has gone up for the second consecutive month to a new record high, up from £294,351 to £294,542 – although the increase was just 0.1%. In fact, across the UK the picture was quite mixed, with prices actually falling in the South East, South West, West Midlands and Yorkshire & Humberside.
June also saw visits to Rightmove and enquires to estate agents up 22% compared to the same month last year. Despite this, the average time to sell properties across the UK remained unchanged at 65 days.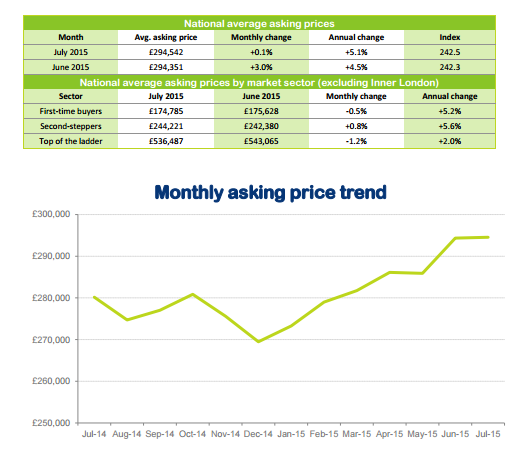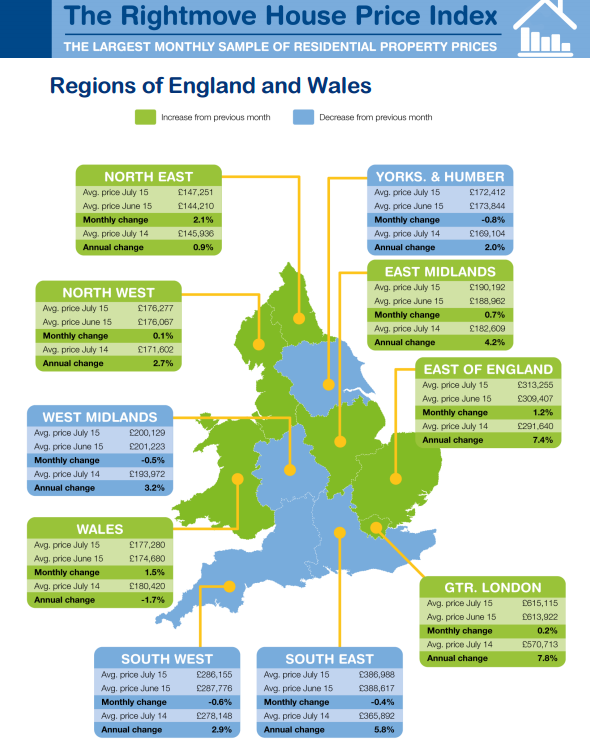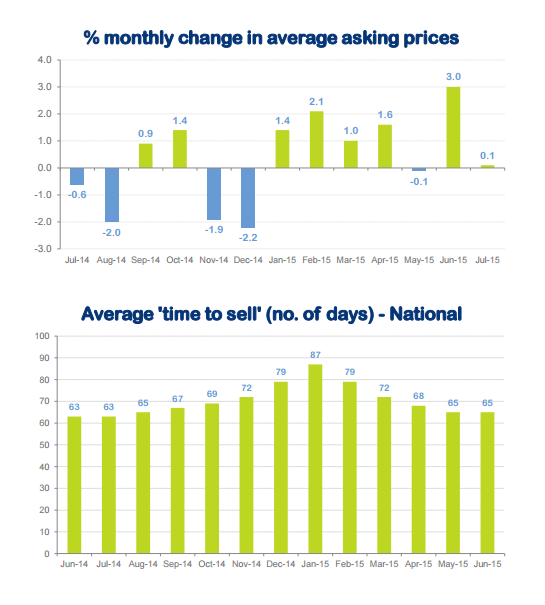 Food for thought
If you're thinking of making some home improvements before you put your property on the market then you might want to think long and hard about doing so. You need to work out whether you'll get back more than what you spend – for instance putting on a new roof costs on average £4,150 but only adds about £2,600 to the value of a home. Giving your rooms a fresh lick of paint should cost very little but could have a big impact when people view your property.
Tables/Infographic: Rightmove
*It was reported in August 2016 that the government bonus on Help to Buy ISAs cannot be included in the initial deposit on a home, but is paid once the sale has completed. Find out more here.
Disclaimer: All information and links are correct at the time of publishing.