First-time property buyers could get an extra incentive to help them save up the hefty deposit needed to buy a home, under a new government scheme announced at yesterday's Budget*.
The new Help to Buy ISA is designed to give those saving towards their first property a boost, as the government will top up their savings. However, some people have criticised the scheme, saying it will take first-time buyers too long to save up.
Saving for your first home
If you're trying to get on the property ladder for the first time, you'll be all too aware of how difficult it can be to try and save up for the deposit, with ISA rates at an all-time low. The Council of Mortgage Lenders estimates that the median deposit that first-time buyers have to afford is £25,500, a significant sum for most savers.
However, with the new Help to Buy ISA, the government will boost your savings by 25%. This means that if you save a maximum of £200 a month, the government will top this up with £50. You can make an initial deposit of up to £1,000 when you open it, and the maximum you'll be able to put in is £12,000, with a government bonus of £3,000 on top of that. This means you'll be able to save £15,000, as well as any interest that the ISA offers on top of this.
If you're saving up to buy a house with another person, such as your partner, you'll both be able to open a Help to Buy ISA each, so the maximum you can save jointly is £30,000. You won't be able to open another tax-free ISA in the year on top of this though, so any other savings would have to be kept in a savings account. However, the Budget also revealed plans to rollout tax-free savings for the majority of people. You can now earn up to £1,000 in savings interest if you're a basic rate tax payer and up to £500 for higher-rate taxpayers – meaning another cash ISA is probably unnecessary for most savers.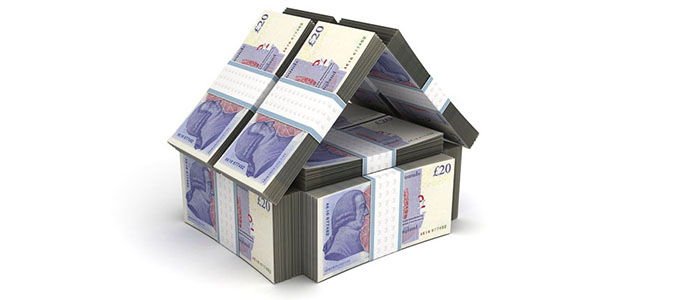 How to benefit
The Help to Buy ISAs aren't available yet; they'll be launched in autumn 2015 through a range of banks and building societies. You'll be able to open one for four years after they've launched, but you can save for as long as you like once you've opened an account. The government also says you'll be able to switch easily between providers, so if you could be getting a better deal elsewhere, you should be able to move your account.
It's not available for all properties though, as you won't be able to open a Help to Buy ISA for a home you're planning to rent out. It will also only be available for properties worth up to £250,000, or £450,000 in London. You don't have to save the maximum £12,000 to benefit from the scheme, but you will have to save a minimum of £1,600 – so you'll get at least £400 from the government. You'll get the bonus once the sale of your first home is completed.
The drawbacks
Though this seems like a great deal at face value, some critics have said that won't help out first-time buyers enough. If you're looking to save the maximum amount of £12,000, this would take you four and half years to put aside by making payments of £200 a month. By this time, house prices may have gone up further and you may need to save up considerably more to put down a deposit on a house.
Other critics have also said that it won't help with the current unaffordability of property, due to rising house prices and a shortage of affordable homes. Some experts are also concerned that it will increase competition for the current houses available, which could push house prices even higher.
You'll also still have to demonstrate to lenders that you would be able afford to make the monthly payments if you were to take out a mortgage, so just saving up a deposit wouldn't be enough to guarantee that your house purchase will go ahead.
If you're going to be taking your first step onto the housing ladder soon, make sure you check out our first time buyers guide.
If you're currently renting then our renting guide could help explain what you need to do if you want to end your tenancy early.
*It was reported in August 2016 that the government bonus on Help to Buy ISAs cannot be included in the initial deposit on a home, but is paid once the sale has completed. Find out more here.
Disclaimer: All information and links are correct at the time of publishing.