Whether it's a call for freedom from your parents or a place to start a family, it's important to prepare yourself properly and consider each step carefully.
Here we'll guide you through the process step-by-step - from how you should prepare yourself to the moment your keys are handed over.
Get saving
The first - and arguably the most important - step to take is to start putting some cash aside. Whether you're able to save just £10 or £100+ a month, it's better than nothing at all and will ultimately add up to help you put down a deposit on your first home.
The more you manage to save up, the better, as your monthly mortgage repayments will be cheaper and you could be able to access lower interest rates if your loan-to-value is lower.
If you're struggling to save, the Government's Help to Buy scheme could help you save for your first home by offering you 25% on top of your savings, up to a maximum of £3,000. This scheme allows you to save up to £200 a month – meaning the Government will top this up by 25%, which works as an extra £50 each month if you save the maximum.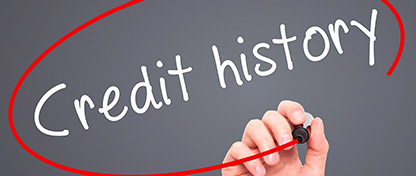 Consider your credit history
Aside from saving, another important thing to consider at this point is whether or not you want to start using credit. If you haven't used credit before, or you've got a poor credit history, now's a good time to start using it responsibly to help you get accepted for a good mortgage deal.
Taking out a credit card, spending a little on it and clearing the balance in full every month will slowly start to build you a credit history that demonstrates that you use credit responsibly. This is important as the best mortgage rates are often reserved for those with good credit histories, and you may struggle to get a mortgage at all if you have a limited history of managing credit.
Thinking about "affordability"
Once you've got some savings set aside, it's time to start looking at the properties within your price range. It's no use aiming high for a home that is way out of your budget, and it's important not to stretch yourself with big mortgage that you struggle to repay.
Instead, it's a good idea to meet with a mortgage advisor to guide you through the size of loan that you are likely to be able to afford. They should be able to calculate roughly how much you might be able to borrow. Before meeting with an advisor, get together documents such as a proof of ID, your last P60, at least three months' worth of payslips and bank statements, proof of your address and information about your existing credit agreements.
With the advisor's calculations, set yourself an upper budget and bear this in mind when property hunting. Your upper budget will provide you with a guideline as to the absolute maximum you can afford to spend on a home. Pushing yourself to the limit of your upper budget on a home purchase could cause your finances to be stretched, which may mean you're unable to afford to make any changes to the property, and you might struggle to make your payments when interest rates start to rise.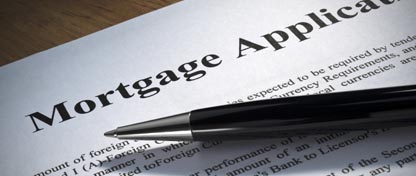 Finding yourself a mortgage
It's important to try and get yourself a mortgage before you get your heart set on potential future homes, as you may be turned away until your mortgage is finalised. Since you have a rough idea of what you can afford to borrow, there's no reason why you can't start scouting for properties that perk your interest on property websites or book a few viewings to get a taste of different properties within your price range. But, don't set your heart on one just yet – as someone could make an offer before your mortgage is finalised.
Although at this point you won't be decided on the property you want to buy, you can apply for what is called a mortgage in principle, which should give you a clearer indication of how much you'll be able to borrow and at what interest rate. With a mortgage in principle, you can begin looking at the properties within your price range and start booking viewings.
For a full walkthrough of mortgages, head to our simple guide here.
That's it for part one, check back with us next time when we'll explore scouting out a home, making an offer, and carrying out home surveys.
Disclaimer: All information and links are correct at the time of publishing.