Last week, the Bank of England's Chief Economist discussed what might happen next with UK interest rates.
He suggested that the Bank of England might have to cut rates to combat low inflation, rather than raise them, as its next move. He said: "UK inflation may not pick up in the second half of the year, and there are risks of fallout from emerging economies. Should those risks materialise, a rate cut would be a viable option."
For the past six years, UK interest rates have been held at a record low of 0.5%. Haldane described recent events in Greece and China as "the latest leg of what might be called a three-part crisis trilogy.
"The balance of risks to UK growth, and to UK inflation at the two-year horizon, is skewed squarely and significantly to the downside."
Critics share their opinion
Former Monetary Policy Committee member Andrew Sentence disagreed with Andy Haldane's analysis and tweeted: "Sorry to say but Andy Haldane's spouting rubbish here.
"Cutting interest rates from all-time low is unnecessary. Doing so when economy in 7th year of recovery totally foolish.
"Andy Haldane seems to have no concept of longer-term need for interest rates to strike balance between savers and investors."
Howard Archer, of IHS Global Insight, commented that Mr Haldane has "cemented his place as the arch-dove" on the Monetary Policy Committee (MPC).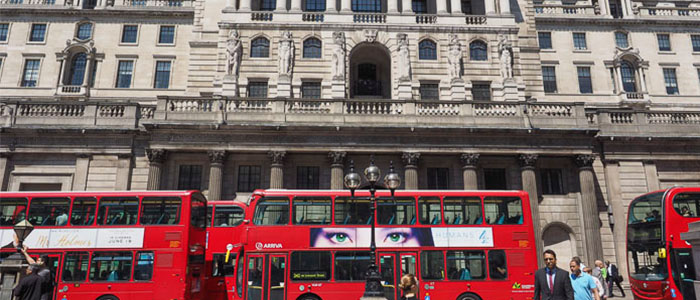 What does this mean for you?
The Bank of England has warned consumers that it thinks interest rates will start to rise in early 2016. Whilst Mr Haldane has presented an alternative view, it's important that you don't get your hopes up and think that mortgage rates could go down, as a rise is still the most likely option. Exactly when rates will go up and by how much depends not just on inflation and the economic recovery in the UK, but also on the global economy and a host of other factors. If you are thinking about your mortgage the safest option is to assume that rates will start to rise!
It is also fair to say that mortgage rates are already at historically low levels. Even if rates were to fall there may not be much scope for lenders to reduce their interest rates much further, if at all.
If you're considering getting a fixed rate mortgage then make sure you check out our blog on 'Is now the time to get a fixed rate mortgage?'
Before applying for a mortgage or any other form of credit, you should check your credit history so you can rectify any errors. To find out how to go about this, click here >
Remember when taking out a mortgage or other loan secured on your home you need to be confident that you'll be able to make your monthly mortgage payments on time otherwise you could risk losing your home.
Disclaimer: All information and links are correct at the time of publishing.