Who doesn't want to try and save money? We've broken down the ultimate list of easy-to-follow tips, tricks and tactics.
The savings tips are split into different topics, so you can cherry-pick the areas you want to focus on from the list.
Freshen up your personal finances - top tips
1. Work out your current budget and disposable income
List your incomings and outgoings, and then review where savings can be made. After you've created a budget, you'll be able to determine your disposable income, which is the money left over.
2. Set specific savings goals
You're more likely to save money if you set yourself an achievable monthly goal. For tips on how to stay motivated, read our article money resolutions you can actually keep.
3. Give yourself an allowance
Once you've worked out your budget, you can see how much spare income you have at your disposal. Divide this over the weeks of the month to give yourself a weekly allowance - and try not to go over it.
4. Put any spare money into savings
If at the end of the month, you find spare money in your account, consider saving it rather than carrying it over to the next month.
5. Open a separate savings account
Out of sight, out of mind. Think about opening a completely separate account for your savings. Then you should be less tempted to dip into these funds.
6. Set up a standing order for your savings
Once you know how much you can afford to save, contact your bank (or go online) and set up a standing order for the funds to go directly into your savings account. This will take away the temptation to just keep it in your current account!
7. Consider using cash instead of cards
Sometimes having cash in your pocket can make you more mindful about what you spend.
8. Cut down on using credit
Using credit can be expensive, especially if you have an interest-bearing credit card or overdraft. The higher your balance, the more interest you pay on top.
9. Cancel out of date Direct Debits
Run through your list of Direct Debits and cancel any that you no longer use. See if there are any subscriptions you could do without, e.g. TV, gym and magazines. Make sure you check if there are any cancellation fees beforehand.
10. Collect loose change in a jar
If you find it difficult to save a set amount each month, go old school! Try saving your loose change in a money jar and watch it build up for a rainy day.
11. Have a day of no spending
Sometimes it's hard to say no for the 'fear of missing out'. But if you're overspending, think about cutting out spending for one day per week or month.
12. Cut down on small habits
Try and cut down on small impulse purchases. Small everyday habits like grabbing a cup of coffee can soon add up over the course of a month.
13. Curb bigger spending
Try and cut back non-essential spending on big items until you've built up your savings pot. Consider if you still want or need the item by the time you've saved up for it.
14. Check out company benefits
Does your company offer any benefits that you're not yet aware of, which could save you money? Some companies offer 'cycle to work' schemes, discounts on eye tests, health insurance, and more.
15. Consider an automatic savings app
Try savings apps like Plum, Squirrel, or Moneybox. They can round up purchases, so if you spend £10.75 on something, the spare 25p will be added to your savings. Check which app suits you best before signing up.
16. Subscribe to money-saving newsletters
Improve your financial know-how by registering for one (or more) financial newsletters.
17.Get money-savvy with finance podcasts
Consider signing up for a financial podcast like the BBC's Money Box, Financial Wellbeing, and Money to the Masses.
Save on your health
18. NHS prescription cards to save money on medicine
Save money on prescriptions by paying for three or 12 months upfront, using an NHS prescription card. This is beneficial if you usually pay for more than one prescription per month.
19. Cut back on smoking
On average, people who quit smoking save approximately £173 per month. Use the NHS calculator to see how much you could save.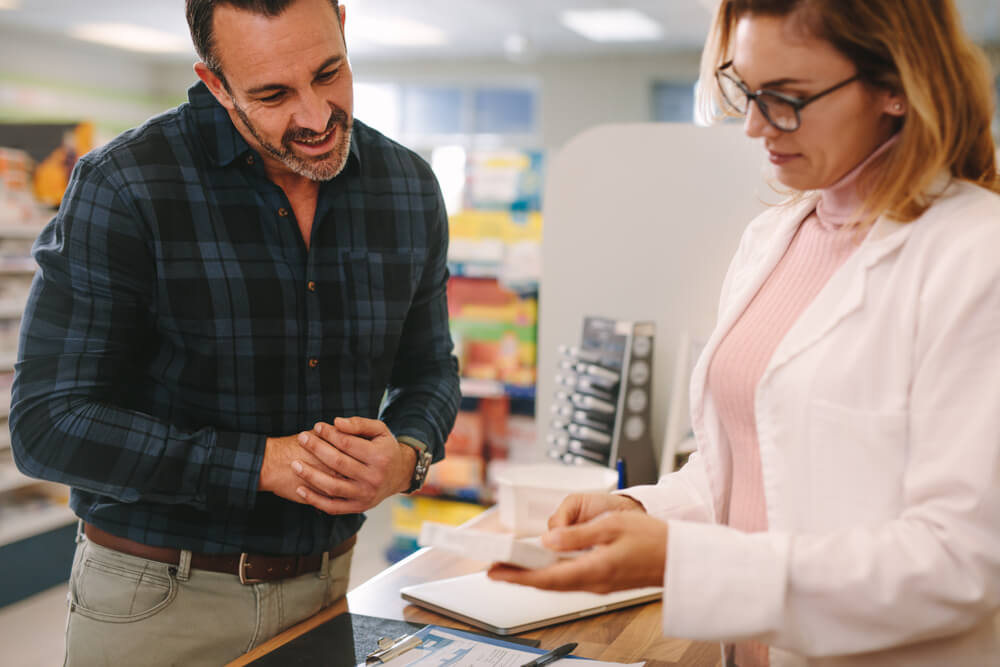 Compete in saving challenges
20. 1p savings challenge
Want a challenge to get you motivated? Try the 1p savings challenge. If it's affordable, put away 1p on the first day of the year, 2p on the second day, etc. By the end of the year, you should have £670 saved up.
21. Saving Bingo challenge
Or, what about the bingo savings challenge? You could save £1,378 in a year. Check out the rules before you get started to see if this is affordable.
Manage your debts better
22. Look into a 0% credit card
Check if you are eligible for an interest-free credit card. These are often reserved for those with good credit scores. You could do a money transfer to an interest-free card to clear an interest-bearing overdraft, for example. Bear in mind, that this could incur a fee. Make sure you maintain your repayments and clear the balance in full before the 0% interest rate ends.
23. Get free debt advice
If you are struggling to repay your debts, consider getting free debt advice from Money Wellness, Citizens Advice or StepChange.
24. Try the snowball method
This involves paying off your debts starting with the smallest first. The idea is that when you pay a few of them off, it'll give you the motivation to tackle your bigger balances.
25. ...or, the avalanche method
The avalanche method involves paying off debts with the highest interest rates first. This should reduce the amount of interest you pay at a quicker rate.
Cheap leisure activities
26. Do free activities
This could be anything from going for a walk, getting your arts and crafts out, or gardening.
27. Use libraries and second-hand books
Consider switching from buying new books to taking out library books, or getting second-hand ones from a charity shop or online.
28. Discounted days out
Think about signing up to discount websites like Groupon, Wowcher and Red Letter Days. Once you subscribe for updates, you'll receive notifications when deals become available.
29. Holiday comparison websites
It can be confusing checking all the different websites for the best travel prices. Check sites like Cheapflights, Skyscanner and Kayak, and they'll do all the hard work for you.
30. Free water and taking drinks with you
How often do you stop at the shop for a can of cola or a bottle of water on a day out?
You can save loads of money per year by just making a drink yourself in a refillable bottle. You'll have a drink to start out the day, then you can top it up with water later on. All for free. If you're not keen on water, you can get these Robinson's mini squash bottles to pop in a handbag or coat pocket.
31. Cheap evenings in
While you'll currently be saving money on nights out, is there anything you can do to make sure you don't overspend on nights in? Regular takeaways and pricey wine can add up. Could you try alternating takeaways with fakeaways and buy alcohol in bulk instead of nipping to the corner shop?
32. Get FREE entertainment trials
Instead of signing up for all the streaming services, you could spend a few weeks deciding which you want - for FREE. Currently, loads of services are offering free trial periods.
33. Ditch the TV
If you never watch television, you could save on your TV licence by cancelling it altogether. But remember that you do need a licence to stream catch up on BBC iPlayer on any device.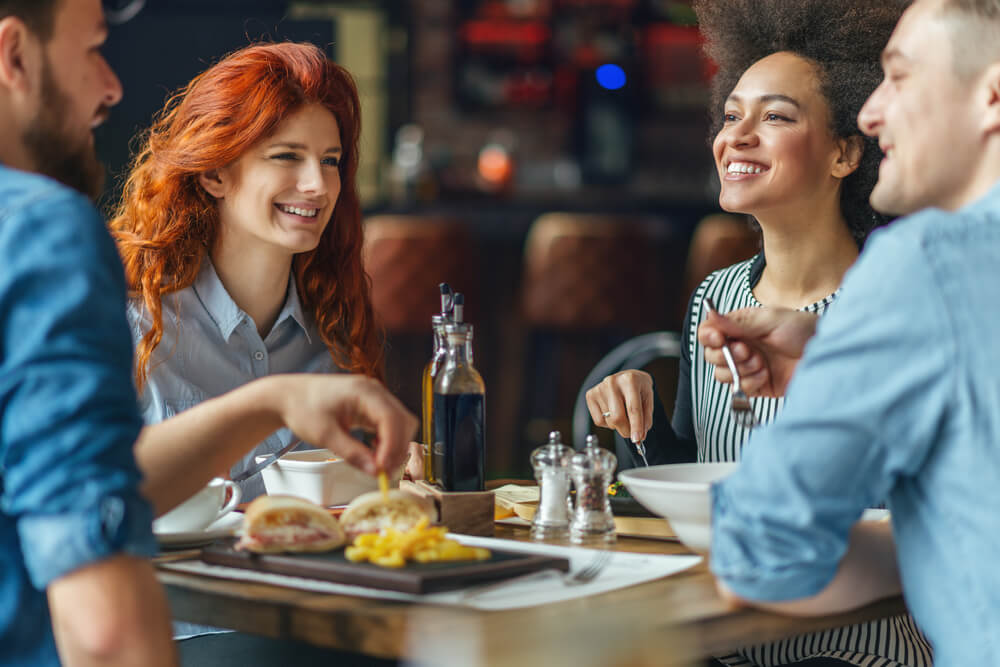 Eat out for less
34. Sign up to restaurant's email communications
Check if you can sign up to receive notifications from your favourite restaurants. Many offer discounted delivery and takeaway services. Also, see if they've got a Facebook or Twitter account and follow them for their latest deals.
35. Register on voucher code websites
Consider signing up to a discount website like Voucher Codes. They frequently advertise deals for restaurants (amongst other things). If you subscribe, you'll receive offers straight into your email inbox.
36. Try eating for £1 per day
As part of campaigns relating to the Global Poverty Project, many have tried to eat for less than £1 per day. While difficult, it can be possible with good planning, effective budgeting and top-notch organisation. You might not want to do it for very long, but why not give it a try for a week - it might show you how much you're spending on unnecessary supplies.
37. Opt for tap water
An easy way to save on pricey soft drinks is to opt for tap water. Simple, but could save you a fortune over a year.
38. Use eco coffee cups
Many coffee shops are rewarding customers for being environmentally friendly. Some offer discounts on their drinks if you ask them to fill up a reusable coffee cup.
Save money on transport
39. Walk more
When possible, think about walking instead of taking the car. This will save you money and contribute towards any fitness goals you've set yourself.
40. Take public transport
If you can't walk it, it can often work out cheaper to ditch your car and take public transport. Look out for metro and bus passes to reduce your costs, instead of paying for tickets on a daily basis.
41. Invest in a railcard
If you're commuting by train, see if you are eligible for a Railcard, which would save you a third off the ticket price. They can cost £30 upfront, but you can use Tesco Clubcard points (at two times their normal value) towards the initial outlay to make it cheaper.
42. Buy train tickets in advance
If you're planning to go by train, keep an eye on ticket prices and try to book them in advance to get discounts.
43. Consider your 'at-home' expenses
If you work from home, you're probably already saving money, but have you considered additional expenses? It could mean you're spending more on your internet or phone bill. Speak to your employer about any additional expenses to see what they can help with. It could also be a great time to consider switching to a better broadband deal if you're not currently on the best plan.
44. Claim tax for working from home expenses
If you are expected to cover your working from home expenses yourself, you can actually claim back tax for that.
Save on shopping
45. Compare prices online
Before you commit to a purchase, do some internet research to see if you can get an item cheaper elsewhere. Google Shopping is a handy tool for this.
46. Leave your online shopping basket
Prevent impulse buying by leaving items in your online shopping basket for a few hours, or days. The chances are you might not want them after all. You could also save money if the website offers you a discount code to try and entice you back.
47. Use loyalty points
Cash in on your loyalty points. Check out our article to find out the best loyalty cards in the UK.
48. Use gift cards
Got some spare gift cards from birthdays or other festive celebrations? They're easy to forget about if they just stay in your purse or wallet. Take advantage of them before they expire.
49. Don't get taken in by deals
Don't buy things from shops just because they're on sale. Think about whether you really want them, or if they'll go to waste.
50. Bid on your item
Have you checked on eBay or eBid for the item you want? You may be able to put in a bid and get the item for much cheaper than the full price. Look for auctions finishing in the middle of the night as they will often go for the best price.
51. Buy second hand
Nowadays buying second-hand is not limited to charity shops. You can also bag yourself a bargain using popular websites like Gumtree, Preloved and eBay.
52. Get items for free
There are websites where people are giving away things for free, like on Freecycle and the freebies section on Gumtree.
53. Make gifts for free
Consider putting your craft skills to use and make something unique and personalised for loved ones, like homemade jam or a scented candle. It could also be cheaper than buying a gift from the shop.
54. Regift unwanted presents
Received a gift that you aren't keen on? You could always give it to someone else. Just make sure you don't end up giving it back to the person who bought it for you.
55. Shop around
Use comparison websites such as LatestDeals to shop around and find the best deals - without having to leave your front door.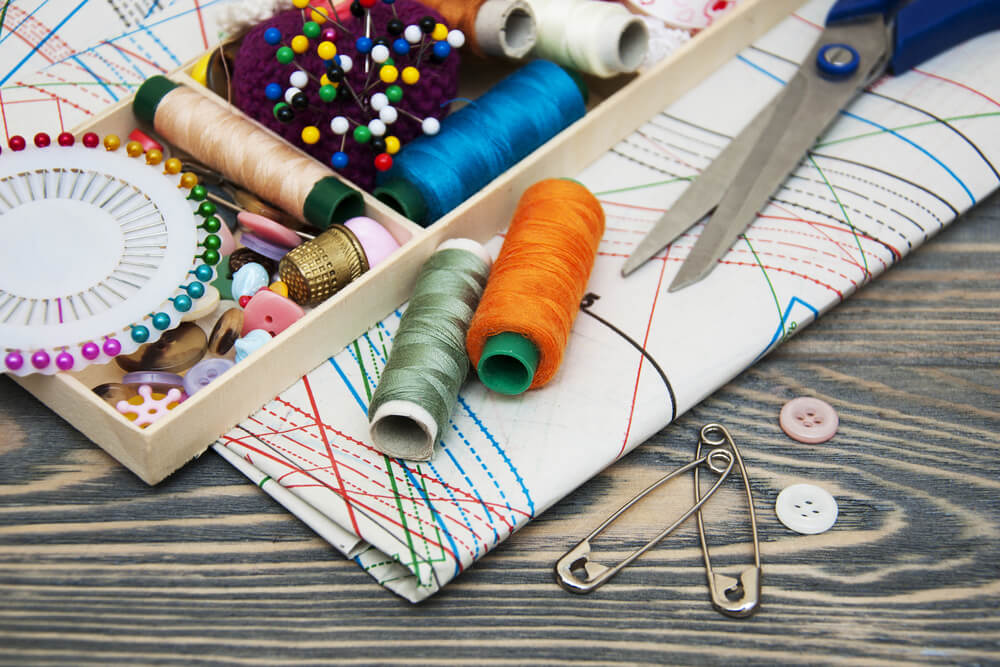 Clothes
56. Sell old clothes
Have a tidy out of your old clothes and sell any unwanted ones online. Try websites like ASOS Marketplace, eBay, Vinted and PreLoved.
57. Upcycle clothes
Instead of selling old clothes, could you refashion, upcycle and accessorise them instead? Breathe new life into them or to turn them into something else, like a cushion cover. There are a whole host of tutorial videos on YouTube.
58. Repair clothes
Is the zip broken on your favourite dress, or is there a hole in your jeans? If you (or someone you know) could repair your clothes instead of chucking them out, it could save you a fair bit of cash.
59. Swap clothes
Think about swapping your clothes on sites like swishing.com. You can save money and the planet at the same time.
60. Get Nectar points at participating stores
Not only can you collect Nectar points at Sainsbury's - you can also accumulate them at Argos and eBay.
61. Buy clothes from charity shops
You never know, your local charity shop could be a treasure trove waiting to be explored. Check out this article for the 'do's and don'ts' of charity shopping.
Haggle or switch providers
62. Switch bank account
Consider switching your bank account to get better interest rates on overdrafts, and potentially earn a bonus for moving. Check out the latest offers on Money Saving Expert.
63. Contact your mobile provider
Contact your mobile phone provider at the end of your contract to see if they can offer you an upgrade. Or ask if you can switch to pay as you go or SIM only. If they can't match the best offer, think about switching to a different provider.
64. Get a cheaper broadband deal
Similarly, if your broadband contract has come to an end, contact your provider to see if they can offer you a better deal, or go elsewhere. Here are some tips on how to haggle and save money on broadband.
65. Switch insurance provider
Look into the different types of insurance you have (such as pet, car, home, and life insurance). You might be able to get a better deal elsewhere. Remember, cheaper isn't always better, so you need to check how much cover you'll get before you switch.
66. Consider remortgaging
If you want to make bigger changes to your finances, consider whether remortgaging to another provider will save you money on interest rates. Be aware that costs can apply and the process can be lengthy, so get some financial advice before making a decision.
Increase your income
67. Check what benefits you may be entitled to
Check what benefits you could be entitled to, in case you are missing out. This could increase your income and the amount you are able to save.
68. Use cashback websites
Use cashback websites like Quidco and Topcashback. They work on a commission basis, so when you buy something through them, they give you money back from that as a reward.
69. Think about getting a lodger
Would you consider renting out your spare room? Check out the Citizens Advice website for things to think about before getting a lodger.
70. Let out your car parking space
Parking spaces can be hot property, so perhaps you could rent yours out if you don't need it at the moment?
71. Rent out your property
If you have a property that is lying empty, you could be making money from it by renting it out to long-term tenants, for example. It's best to get financial advice to weigh up the pros and cons before going ahead.
72. Recycle old mobiles
You could sell an old mobile phone on websites like Gumtree, or part-exchange it towards your next handset.
73. Sell unwanted homeware items
Many websites, like eBay, will also accept pre-loved furniture. Just take a few photos of the items you want to sell and post them online. Or, put an ad in the local newspaper.

Save on energy bills
74. Switch gas and electric providers
It can sometimes pay to switch energy suppliers. You can switch to a better deal in minutes with price comparison websites like uSwitch and Compare the Market.
75. Pay by Direct Debit
Set up a Direct Debit to pay for your energy bills, as it can work out cheaper this way. Maintaining bill payments is also good for your credit score.
76. Check if you're eligible for an energy efficiency grant
Simply enter your details into the uSwitch website to see if you are eligible for an energy efficiency grant.
77. Use LED light bulbs
If you switch from standard to LED light bulbs, you could save up to £15 a year per bulb according to the Energy Saving Trust.
78. Turn off lights
A simple but effective strategy to save money and energy is to turn off the lights when you leave a room empty. This could save a typical household £25 a year.
79. Bleed your radiators
You can increase the heat emitted by your radiators by bleeding them when needed. If they are working efficiently, then you won't need to keep your central heating on for as long.
80. Invest in thick curtains
The better your insulation, the more heat you will keep in and the less you will spend on heating. With this in mind, consider investing in some thick curtains.
81. Keep your doors and windows shut
There is little point in having the heating on if a window or door is open. You will have to use more energy to get the temperature back up, which will cost more money.
82. A new thermostat
Think about getting a new thermostat if yours is getting old. You can save money by lowering your heating temperature, isolating it to certain rooms of the house and scheduling it for certain times of the day. Did you know lowering the heating by just 1°C can save you around £145 per year?
83. Stop draughts
Draught-proofing can be a quick and easy way to save money on your heating bills. For example, you could buy foam strips to put around doorways and windows. For more ideas, check out this article by the Energy Saving Trust.
84. Wash clothes at a lower temperature
You could save around £40 off your laundry bills a year by washing your clothes at 30 degrees instead of 40 degrees. Most detergents will wash your laundry just as well at a lower temperature (unless your clothes are very dirty).
85. Air-dry clothes instead of using a tumble dryer
Save money on tumble-drying clothes by using a clothes airer instead.
86. Get dimmer switches
With dimmer switches, you can decide how much light you need. You can reduce the amount of electricity you use by turning the lights down, instead of having them on full blast.
87. Unplug unused devices
Make sure you unplug any devices that aren't in use, otherwise they can draw electricity and increase your bills.
88. Use power timers
Power timers automatically turn off your power strips at a pre-set time. So if you have left any plugs in they will stop drawing electricity.
89. Get a more efficient showerhead
Using a more efficient showerhead can reduce the amount of hot water you use, reducing your bills.
90. Don't leave the tap running
This might sound obvious, but try not to leave the tap running when you are brushing your teeth or having a wash.
91. Layer up your clothes
If it's not too cold, you might get away with simply putting on more layers around to heat up. Perhaps make yourself a hot water bottle and a warm drink for extra comfort.
92. Insulate the loft
Check if your loft is well insulated, as approximately a quarter of your home's heat is lost through the roof.
Save money on food
93. Make a shopping list
According to the Money Advice Service, 60% of people said taking a shopping list to the shops saved them money.
94. Try cheaper brands
Consider making savings on your food shopping by using cheaper brands. MoneySavingExpert call this the 'downshift challenge'.
95. Buy less convenience food
It usually costs more to buy food that has been chopped, packaged or prepared beforehand, due to the labour that has gone into it.
96. Cut back on junk food
You could save money and get healthier at the same time, by cutting back on snacks and junk food.
97. Buy discounted food in the evenings
You can save up to 75% off food products that are about to go off if you time it right. Think about stocking them up in your freezer before they go off.
98. Use a microwave
Microwaves can be a more efficient use of energy than traditional cookers. They will save you time as well as money.
99. Freeze leftovers
Simply freezing leftovers to use at a later date can save the average family about £60 a month.
100. Grow your own fruit and veg
Consider growing your own fruit and vegetables to save more money. Some of the easiest to grow yourself are salad leaves, beans and potatoes.
101. Never shop when hungry
You'll crave all sorts! It's widely known that shopping when hungry can make you more prone to impulse purchases. Make sure you have something filling before you head to the supermarket.
102. Crouch down
Supermarkets will often put better value products lower down, saving that sought-after eye-level space for the things they want you to buy. Make sure you have a look at the bottom shelves, whichever supermarket section you're in.
Read on for more clever tips to save at the supermarket.
Disclaimer: We make every effort to ensure that content is correct at the time of publication. Please note that information published on this website does not constitute financial advice, and we aren't responsible for the content of any external sites.