How to get car insurance
Car insurance is available:
Online
Over the phone
Through a broker (fees may be applicable)
Signing up is a quick and simple process. You can usually take out a policy on the same day. You'll just need to provide some personal details (for you and any named drivers) including your:
Name
Address
Date of birth
Driving record
Car details
Bank details
Before you buy, make sure you shop around to find a good deal. That way, you'll get the right level of cover, without paying over the odds.
What affects the price of car insurance?
There are many factors that affect the price of car insurance and each insurer uses its own criteria. In most cases, they focus mainly on the level of risk involved.
The more chance there is of you making a claim, the higher your premium is likely to be.
Insurers may also consider your:
1. Age
Insurers often view young drivers as high risk. This results in higher premiums to reflect their inexperience behind the wheel.
Road safety charity Brake estimates that one in four 18 to 24-year-olds are involved in an accident within two years of passing their driving test.
2. Driving record
Experienced drivers tend to pay lower premiums because they're deemed to be less of a risk on the road.
However, if you have driving convictions this will work against you.
Insurers also look at how many claims you've made. The higher the number of claims, the higher your premiums may be.
Named drivers will also be taken into account. They could increase or decrease your premiums, depending on how good their driving history is.
3. Address
The amount you pay will partly depend on the risk linked to the area where your car is kept overnight. For example, if there's a high level of car crime in that area, you may be charged higher premiums.
4. Car
Insurers normally take factors that affect your car's value and performance into account. This may include engine size, modifications, security features, model and make, for example.
Don't assume that older cars come with cheaper insurance, as that's not always the case. Insurers will consider how likely your car is to break down and the cost of repairs
They'll also look at your annual mileage. If you spend a lot of time on the road, the risk of being involved in an accident is increased. So be prepared for your insurance policy to be more expensive - compared to someone with low annual mileage.
5. Policy type
There are three main types of car insurance with varying prices: third-party, third-party fire and theft, and comprehensive cover. The latter tends to be the cheapest option.
If you consider yourself to be a careful driver, you could look into black box insurance. This can reward safe drivers with lower premiums.
6. Voluntary excess
Compulsory excess is the amount of money you need to pay towards any claim you make - as per your terms and conditions.
Adding a voluntary excess on top of this can help to lower your premiums.
If you do add a voluntary excess, make sure you choose an affordable amount that you're comfortable with. This will help to avoid financial difficulties in the event of a claim.
7. Payment frequency
Insurance companies normally charge interest on monthly premiums. Annual lump-sum payments, on the other hand, are usually interest-free. They want to encourage more people to pay them upfront in this way.
However, paying monthly can make car insurance more manageable.
The benefits of car insurance
Car insurance is a legal requirement and comes with some added benefits, including:
the payment of repairs/losses by the insurance company
peace of mind that comes with knowing you won't be left out of pocket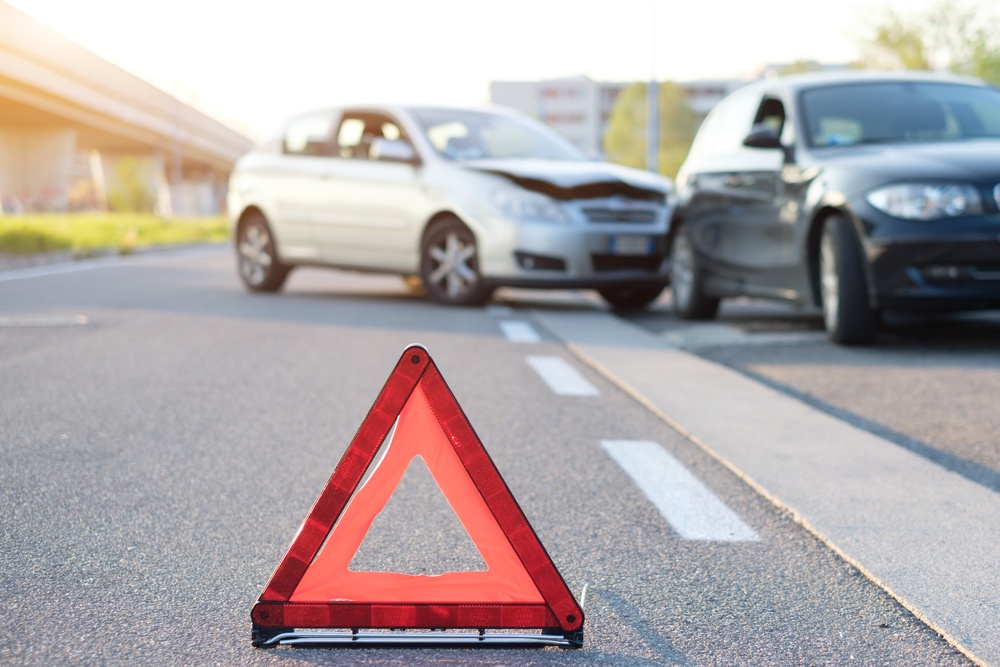 How does car insurance protect you?
Car insurance can protect you from the financial impact of having your car stolen or damaged.
As you may already know, there are three main types of car insurance to choose from. Each offers a different level of protection:
Third-party - is the minimum requirement to drive in the UK, by law. It covers costs linked to another person's car or property (not your own).
Third-party, fire and theft - is the same as third-party, except it also covers you if your car catches fire, or is broken into or stolen.
Comprehensive cover - includes the same cover as third-party, fire and theft - but you also have extra cover for the costs of repairing your own car.
In the unfortunate event that you need to make a claim, you would need to pay the pre-set excess. Your insurer would only pay for costs above the excess amount.
How long do policies last?
Car insurance policies usually last for one year and renew on an annual basis. We suggest you research quotes when your policy is nearly up for renewal, to see if you can get a better deal elsewhere.
You can switch providers before your agreement ends, but you may face early cancellation fees. You'd need to check with your insurer to find out how much this would be.
There's also the option of taking out short-term car insurance, ranging from one day to around three months (depending on your insurer). This is useful if you only need to borrow a car for a short period of time.
Compare cheap car insurance quotes
Search over 100 providers
Quick and easy comparison tool
Compare now