There's no such thing as a bad time to clear out the clutter around the house. Why not boost your income while you're at it? Your trash could be someone else's treasure.
Now more than ever, we're asking ourselves whether our possessions really 'spark joy' in our lives – and if they don't, why are we holding onto them? We take a look at how you can turn your clutter into cash, including ten tips for selling online.
Where do I start?
Tip: Tax may be applicable on sales you make. Find out more on HMRC's website.
Dig through your wardrobe
Are your wardrobes stuffed with clothes you rarely wear? Make some time to root through your clothes and ask yourself how many times you've worn them in the past year. If it's a big fat zero, the chances are you won't even notice it's gone.
Look in the loft
When it comes to clutter, the 'out of sight, out of mind' technique is a firm favourite. But when was the last time you had a good clear-out in the loft? If it's been a while, there could be loads of opportunities to sell some unused items. Remember to tread carefully and have someone on hand to help you bring things downstairs, and hold the ladder in place.
Clear your bookcase
If you've got mounds of books or DVDs cluttering your home, you could free up loads of space by selling these. Even if you're a fan of tradition, consider getting rid of any books or DVDs you're unlikely to use again. There may be someone out there who'll appreciate them more.
Give up your gadgets
That waffle machine seemed like a good purchase at the time, but how often have you used it? Lots of us have fancy one-off gadgets like this lying around the kitchen or garden that no longer see the light of day.
Old electronics
Got a faulty laptop or an old smartphone knocking about? Even if it's not fully functioning, it doesn't necessarily mean you won't get any cash for it.
How can I sell my stuff?
Trade it in
If you've got an old device, many retailers (like Apple) allow you to trade it in for cash, gift vouchers or a discount off something new. There are also high street stores like CEX and online services like MusicMagpie who will buy your old electronics (plus DVDs, games, etc) from you.
Swap with friends
Bored with your wardrobe? Tired of spending money on new paperbacks? Why not swap with your friends. You might not make any cash, but you'll be getting rid of your used stuff while getting new things from like-minded pals!
Take it to auction
If you've found something you think is worth a penny or two, why not take it to auction? Find out where your local auction house is and get your item valued.

If you'd prefer to sell items from the comfort of your own home, then getting online is the way forward. We've got ten tips below to help you make money this way.
Ten tips for selling online:
1. Research the best online platform
eBay is a popular choice, but you can also use other sites like Amazon and Facebook marketplace, for instance. Browse their listings and check their rules to see which website is best suited to the items you want to sell. Pitching to the right audience will give you the best chance of shifting your stuff.
For example, Amazon is great if you want to sell second-hand items like video games and gardening tools. But they'll only let you sell clothes and shoes if they're brand-new.
Take a look at these apps to find out what you can sell where:
| | |
| --- | --- |
| Website | Categories |
| Decluttr | CDs, DVDs, video games, gaming systems, textbooks, smartphones, Apple products, Kindles, Lego sets. |
| Poshmark | Women's clothing, men's clothing, kid's clothing, make-up, shoes, handbags, jewellery, accessories. |
| 5miles | Cars, furniture, phones, household items, women's clothing and shoes, electronics and computers, baby and kids, auto parts, jewellery and watches, sports and outdoors, collectables and art. |
| Depop | Mostly clothing and accessories, but you're not limited to specific categories. |
| Shpock | Fashion, accessories, home and garden, electronics, baby and child, sports, leisure, games, movies, books, music, cars, and motors. |
2. Check the fees
There's no fee for using Facebook Marketplace. It's good for selling low-value items like books and DVDs to people in your local area, as well as for giving things away for free.
For high-value items, consider using sites like eBay or Amazon. You may be charged fees, but you should reach a wider audience. If you're selling high-ticket items, you should still make a profit.
Make sure you feel comfortable with the fees stated on their websites and check you'll make money at the end of the day.
3. Pick a sensible username
When you set up an online profile you'll need to create a username. This will go public, so keep it professional to show buyers that you're a serious seller. A dodgy username could put people off.
4. Write clear descriptions
Descriptions can make or break a sale. The key is to keep them clear, simple and accurate, so buyers know exactly what they're getting. Pick the correct category for each item, so they're easy to find.
Be honest about any scuffs, scratches or stains. That way, you're less likely to get unhappy customers asking for refunds or writing bad reviews.
5. Post good photos
A good photo can make your items stand out from the crowd and catch people's attention. A picture can be worth a thousand words. Get some close-ups and use good lighting, so the buyer can see you're not hiding anything. Use a neutral background, like a plain wall, to make them pop.
Before you go live, check how many photos you can post on your chosen platform. eBay, for example, lets you post 24.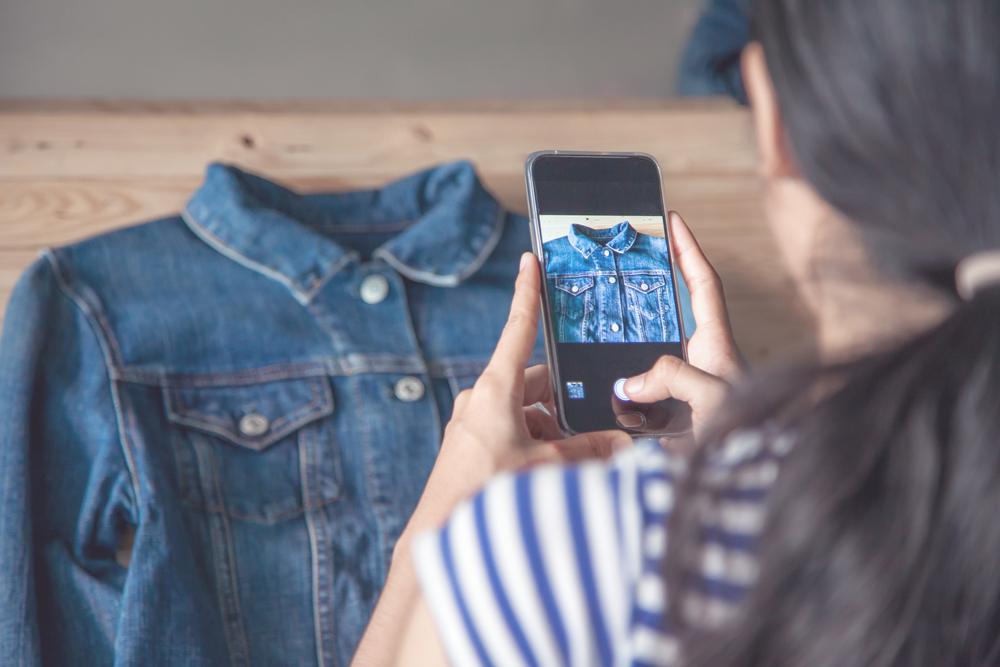 6. Research pricing
If you're not sure how much to list your things for, see what everyone else is charging for similar products. You can do this by typing the product name or description into the search bar (such as "blue bike", for example).
Be realistic with pricing and try to strike a good balance. On eBay, you can see what similar items have recently sold for, which can help with this. Be prepared for hagglers trying to push your price down further. But don't be tempted to charge too much, or you might not get any offers.
Ask yourself, will it go for this price? Don't go to the other extreme either, or you could be flooded with offers from people who don't follow through.
7. Factor in postage
Remember to factor in postage and packaging costs when you price your items, so you still make a profit. Royal Mail price finder will tell you how much they charge. To cut costs, try and go for the large-letter size' (35cm x 25cm x 2.5cm) where possible, instead of the 'small parcel'.
Recorded delivery is more expensive than standard post, but it will prove that you've sent the parcel. So it should help to reduce the risk of someone claiming they haven't received your package when they have.
8. Time it right
Your wardrobe could be full of fluffy jumpers, which would go down a treat in winter - not so much in summer. Think about how seasonal your stuff is, and what time of year would be best to sell it. This will up your chances of making some cash.
The timing of your listing is also important - especially on eBay where visitor traffic ebbs and flows and you need to think about how long you want your auction to last.
9. Provide good customer service
As you start buying and selling online, you'll start to gain a rating which shows how reliable and trustworthy you are. This rating is based on your behaviour on the site.
To get a good rating, make sure you manage buyer's expectations and come across as helpful and friendly. This will help to build trust and your reputation - and sales!
For example, deliver on time and be honest about the products you're selling. Also, reply to customer queries as quickly as possible - before they lose interest.
10. Share your listings on social media
Sharing your products on social media platforms like Instagram and Facebook will draw more attention to them. The more people you can get looking at your listing, the more likely you are to make a sale and boost your income!
Now it's just a case of getting started ... check out 9 things in your attic that could be worth thousands!
Disclaimer: We make every effort to ensure that content is correct at the time of publication. Please note that information published on this website does not constitute financial advice, and we aren't responsible for the content of any external sites.