Do you have heaps of old toys and clothes in your attic? Or items in storage gathering dust? It might be worth digging through your old treasures to see if you have any of these now valuable items.
If you have any of the below items, you could be sat on £100s or even £1000s. We've pulled together a list of potentially valuable items - mostly from the 1990s - that you may still have lying around.
First edition Harry Potter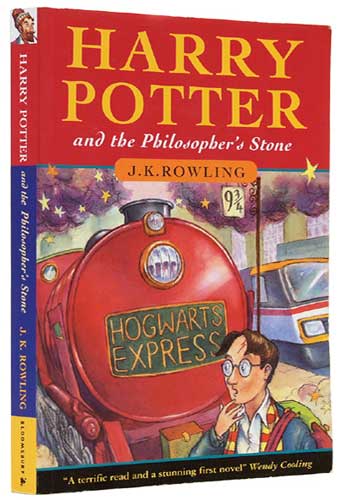 Image Source: Abe Books
First edition books can be worth their weight in gold, but they don't have to date back to the early 20th century to be valuable; some first edition Harry Potter & the Philosopher's Stone books are worth a fortune.
You've hit the jackpot if you have a hardcover first edition of the 1997 edition, with a print line reading "10 9 8 7 6 5 4 3 2 1" and the author credit as "Joanne Rowling" (rather than JK Rowling) - these can be worth up to a whopping $40,000 (£31,800).
Polly Pocket sets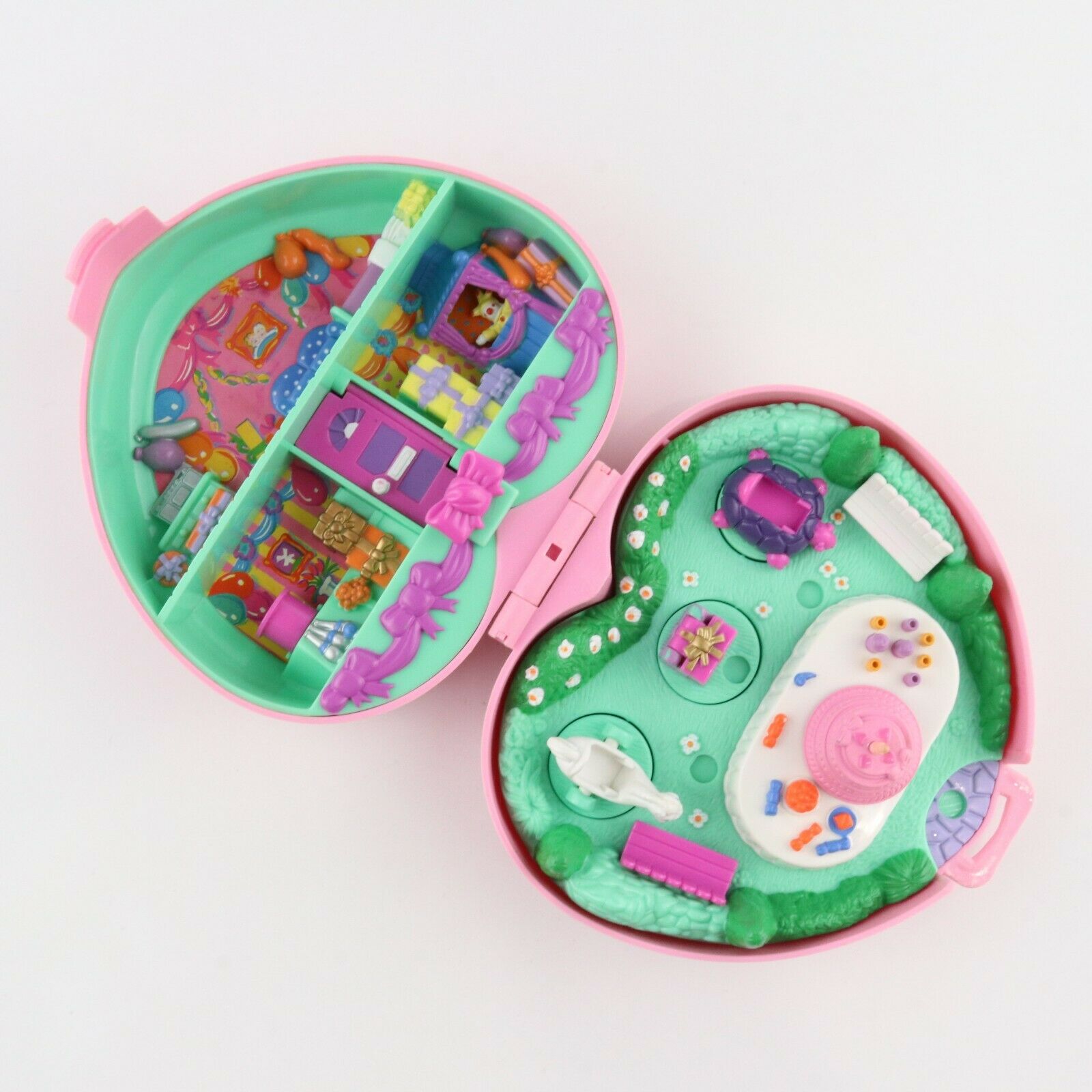 Remember these miniature dolls and their cute carry cases from the 1990s? While not all Polly Pocket toys are worth a whole lot, some sets (especially unopened) are being sold for up to £1420.
Look in your old toy box for the original Alice in Wonderland or Little Mermaid sets from 1996, or the Birthday Surprise set from 1994 - this recently sold for £870 on eBay.
Vintage band and concert t-shirts
All you have to do is walk into your local Primark to see that there are loads of mass-produced band tees at the moment, but the vintage originals can be worth a good lump sum.
Have a look through your old t-shirt pile to discover any hidden gems. In the last few years, a Led Zeppelin shirt has sold for £9,400 (even with holes in it!) and a Run DMC tee for an impressive £6,400.
Beanie Babies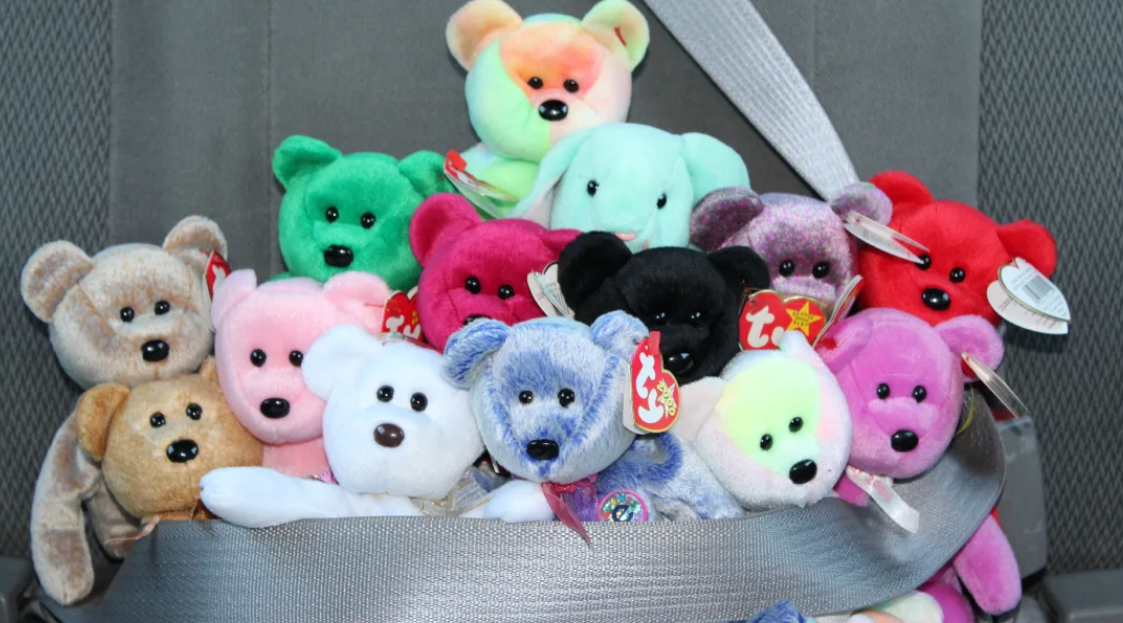 Image source: MentalFloss.com
Were you even a 90s child if you didn't own a popular plush toy with the famous TY tag in their ear? Some of these iconic bears are now worth thousands, so it's time to dig out your old collection.
The most valuable of the bunch is the limited edition Princess Diana Bear, created to raise money for the Princess of Wales Memorial Fund, which can now sell for up to $10,000. (£7,940).
Another lucky find would be Peace The Bear, whose tie-dye appearance means that no two are the same. These can go for up to $5000 (£3,965) on eBay nowadays.
Vintage handbags
With reports that a Hermes Birkin can be a better investment than gold, vintage designer handbags can mean big money. If you have any classic styles from the last few decades, you should see how much similar items are going for on Tradesy, a luxury fashion resale marketplace.

Lego collectables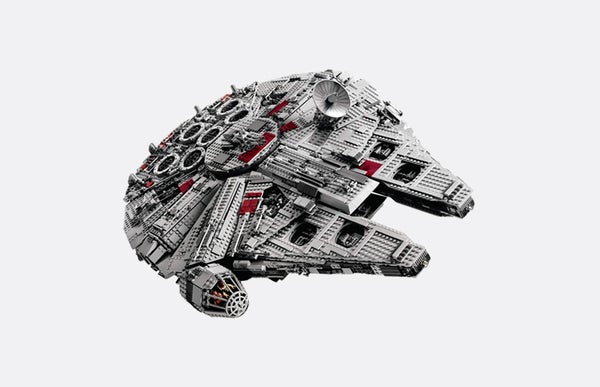 This classic toy has spanned generations and new sets are still being released today, but the Lego collectors market is big business. Some of the highest value sets are those from the adult market, which Lego expanded into in the early 2000s. The Ultimate Collector's Series Millennium Falcon can sell for up to $15,000 (£7,645).
Retro video games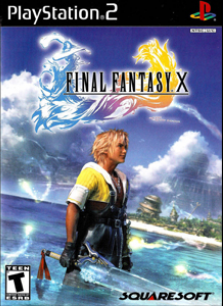 Image source: WhatCulture.com
Do you still have a box of old video games and cartridges stuffed at the back of a cupboard? Some old classics can be worth £100s or even £1000s, especially if they are limited edition games or still sealed.
One of the most highly sought-after games is the Metal Slug original production run for the Neo Geo, with sealed copies selling for up to $2,850 (£2,250). Donkey Kong Country 3 for the SNES is selling for up to $1500 (£1,185) and sealed copies (with the original black label) of popular Final Fantasy X for PlayStation 2 are going for around $300 (£236) - but opened copies only rake in about £10.
Vinyls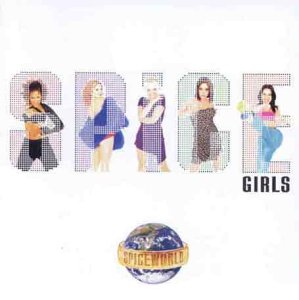 Image source: Amazon
It's time to root through your old record collection, as a lot of pristine condition LPs are now highly desired and go for a sizeable sum. Some albums that could bring you in a pretty penny are the Spiceworld album (mint condition copies go for up to £200) and the 1995 Smashing Pumpkins album, Melancholie and the Infinite Sadness, which has sold for up to £500.
Pokemon cards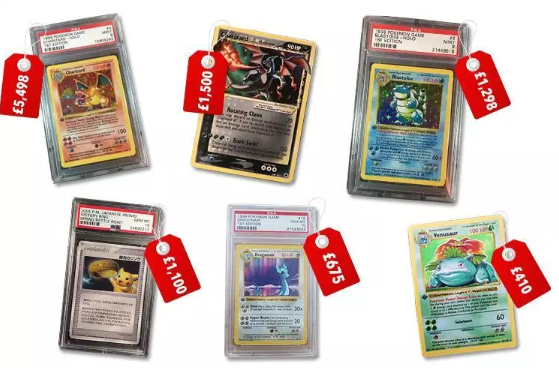 Image source: The Sun
Most Pokemon cards floating around will hold little to no value, but a rare few could be enough to rake in £1000s. Aside from rare cards like competition-winning prizes, a few in any regular fan's collection could be worth a pretty penny. Some of the most valuable include a first edition Charizard Shadowless (up to £5498), Blastoise first edition (up to £1,298) and a Venusaur first edition (up to £400).
Disclaimer: We make every effort to ensure that content is correct at the time of publication. Please note that information published on this website does not constitute financial advice, and we aren't responsible for the content of any external sites.