Section 75 is a key advantage for credit card owners.
It basically provides you with a second layer of protection if something you've paid for on credit card is lost or damaged, or if the company you bought it from goes under.
Under Section 75, which is part of the Consumer Credit Act 1974, your lender is equally responsible with the vendor for refunding you if something goes wrong with your purchase.
There are a few rules – the purchase must be worth more than £100, for example – but it does mean that you have an added bit of financial protection when you shop with your credit card. You wouldn't get this with your debit card, for example.
So, now you know what it is, how exactly do you go about making a claim under Section 75? We'll guide you through in this blog.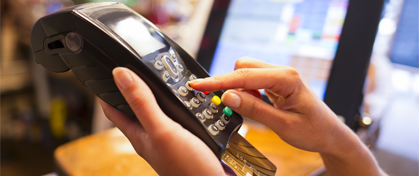 Over £100
As we said at the start of this blog, Section 75 only covers you if the purchase in question was for more than £100 (and less than £30,000). Things can get tricky here, though.
Let's say you buy two pairs of jeans from the same retailer for a total cost of £120 and one pair turns out to be ripped so you ask for a refund. Although you paid more than £100 in total, the items separately cost less than this so you wouldn't be covered.
However, if the jeans were part of a buy-one-get-one-free deal and you paid £120, you would be covered as the items would be treated as one.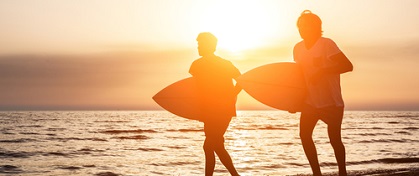 Bon voyage
We often recommend booking a holiday using a credit card because of the extra protection this provides – and the recent collapse of Lowcostholidays shows just how important this protection can be. However, once again it can be tricky to work out what you're covered for.
If your holiday is made up of separate elements that cost less than £100 each, you won't be covered – even if you paid more than £100 in total. However, if you're booking a package holiday and you pay the deposit – of more than £100 – with your credit card, you will be covered.
We understand it can all be a bit confusing, and we've written a separate blog on how to make a claim for cancelled flights under Section 75 here.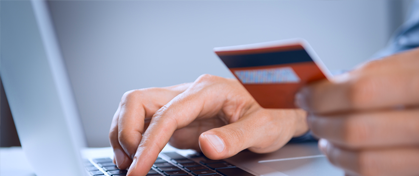 Make your claim
So, you bought something, it cost more than £100, you paid with your credit card and now there's a problem with it – how do you make a claim?
It's quite simple really. You need to give your credit card provider a call and explain the situation. If the problem is that the company you bought the item from has gone bust, it's pretty straightforward as the only person who's now liable to refund you is the lender.
However, if the retailer is still in operation, you may be asked to show that you have attempted to get a refund through them first. This may seem fair enough as it's the retailer at fault, but remember that under Section 75 the lender is just as responsible so they should still send you a claim form quibble-free.
In fact, there's nothing to stop you making a claim from the retailer and your credit card provider at the same time. You can't actually accept a refund from both, but you don't have to wait to hit a brick wall with one before you contact the other.
You may be asked by your credit card provider to send proof that the item you're claiming a refund for is faulty. Ask whether you'll be refunded for any costs you incur doing this if your claim is accepted.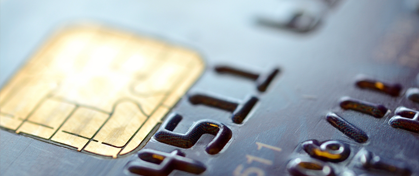 What if I'm turned down?
If your credit card provider does not respond to your claim or it's turned down, you could contact the Financial Ombudsman. This free and impartial service is there to work out disputes between financial services providers and customers.
However, the whole point of Section 75 is that it protects consumers when using their credit cards. With this in mind, hopefully you won't run into any difficulties if you do need to make a claim.
Disclaimer: We make every effort to ensure that content is correct at the time of publication. Please note that information published on this website does not constitute financial advice, and we aren't responsible for the content of any external sites.