Without preparation, it can be difficult to keep an eye on how much you spend on food. Batch cooking will save both money and time, as well as encourage healthier eating habits.
What is batch cooking?
Batch cooking is when you prepare a big meal in one go and then divide it into portions for the week ahead.
For example, you could cook a big pot of chilli on Sunday, and then split it into 5 portions for your evening meals. You can also freeze the portions if you don't want to eat them all in one week.
To make batch cooking worth it, planning is essential. Decide what meals you're going to have and put together a shopping list with your ingredients. This way you won't be wasting money on unnecessary purchases and you'll have less food waste as well.
Set a day aside to cook all your meals, for example, you could do it on a Sunday to prepare for the week ahead. Make sure you have plenty of containers and freezer space available.
Why should I batch cook?
It can save you money
Batch cooking encourages you to only buy what you need. By having your meals ready-made throughout the week, you're less likely to nip to the shop and spend an extra £10 on bits in between your shopping days.
Having your meals ready might also stop you from ordering a takeaway when you don't feel up for cooking as well.
It can save you time
By setting a few hours aside to cook your meals in one go, you can save yourself a lot of time during the week, especially if you've had a busy day at work.
Once your meals have been cooked and stored, all that's left to do is to reheat them in the microwave.
It can encourage healthy eating habits
Batch cooking allows you to plan healthy, balanced meals. Many people often claim meal prep helps them to eat healthily and avoid giving in to a less healthy option.
Top batch cooking tips
A shopping list is key - decide what meals you're going to make and write down all the ingredients before you hit the supermarket.
Make sure you have plenty of containers - ones that are appropriate for freezing and microwaving.
Prep your ingredients - weigh, chop, wash, spiralize. Whatever it is your recipe requires.
Clean as you go - batch cooking can be messy. Keep on top of the dishes whilst things are on the hob or in the oven.
Batch cooking recipes
We've put together lists using prices from both Aldi. We've included household staples such as oil and butter, but if you already have these, then you can skip them.
Here are some cheap and cheerful recipes you could try:
Easy chicken curry (four servings)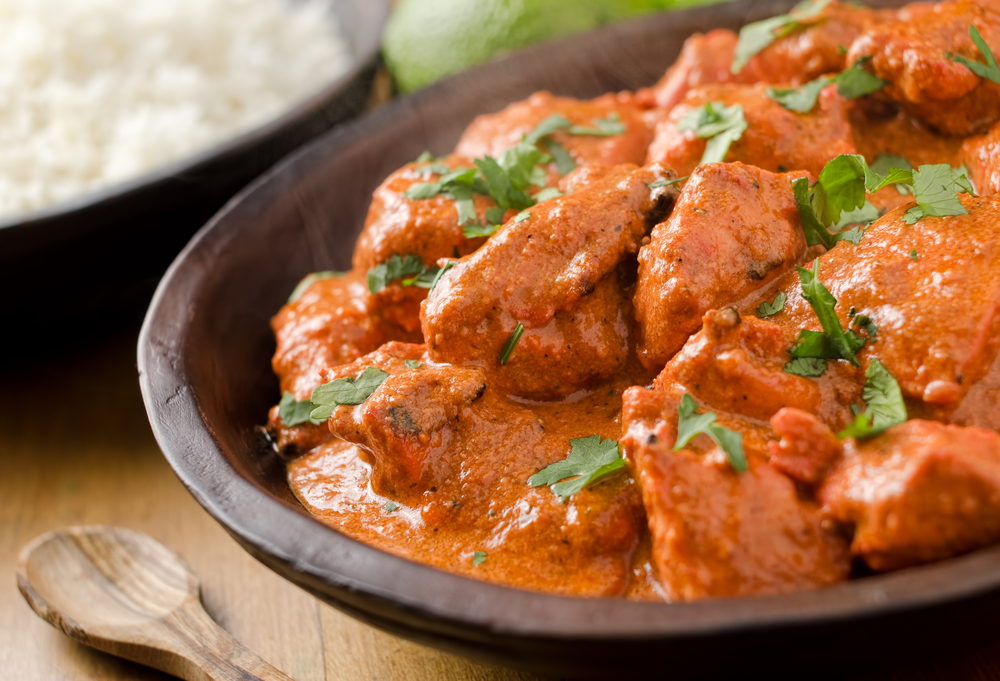 Shopping list (based on Aldi's prices):
1 tbsp of Extra Virgin Olive Oil (£1.75 for 750ml)
4 chicken breasts - £4.79
1 onion – 47p (pack of three)
1 pepper – 42p
1 tin of chopped tomatoes – 35p
1 carrot – 39p (small bag)
curry pot (or powder) – 79p
2 packets of microwavable rice – 35p per bag
Total = £9.66 (Remember, you won't need to buy curry powder or oil again for a while. You'll also be able to use any leftover carrots and onions for other recipes as well.)
The method
Chop the onion and pepper into small pieces and fry in the oil until soft. Dice the chicken and add it to the pan. Cook for around 5-6 minutes until your chicken is a little browned on the outside. Thinly slice the carrot and add it to the pan. Cook for a minute before adding your curry pot or a tablespoon of curry powder. Cook for another minute before adding the tin of chopped tomatoes with 200ml of cold water. Cook for a further 10-15 minutes until the sauce has reduced and the chicken is thoroughly cooked. Divide between 4 containers. Make sure you let it cool before you put it in the fridge or freezer. Cook your microwavable rice as directed on the packet when you're ready to serve.
Shepherd's Pie (6 servings)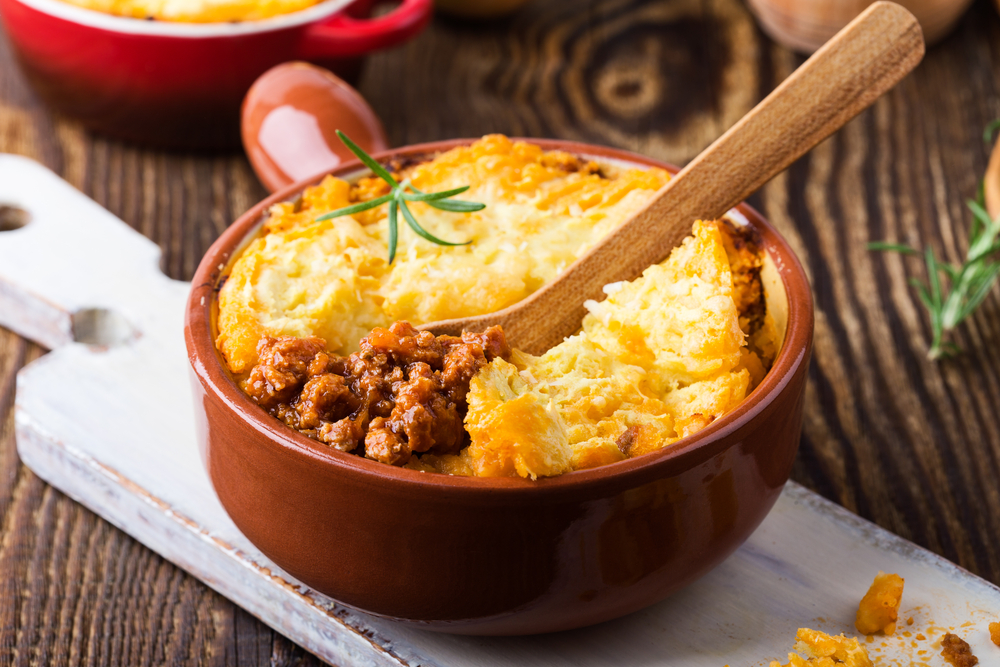 Shopping list:
1 tbsp of Olive Oil (£1.75 for 750ml)
1 tbsp of spreadable slightly salted butter (£1.59 for 500g)
500g of 10% fat beef mince - £2.29
gravy granules – 79p
onion 47p (pack of three)
2 carrots - 39p (small bag)
1 tin of garden peas – 20p
1 bag of potatoes 94p
Total = £8.42
If you make both of these recipes, then you only need to buy one set of carrots, onions and oil.
The method
Chop and peel four potatoes. Boil them until soft and then mash with the butter. Chop the onion and carrot into small pieces and then fry in the oil until soft. Add the mince and fry until brown. Follow instructions on gravy granule packaging to make enough gravy to cover your mince. Add the tin of peas and stir. Transfer the mix to an ovenproof dish. Then add your mashed potato on top. Pop in the oven and cook for roughly 25 minutes until the mashed potato browns. Divide into 6 containers. You can keep your Shepherd's pie frozen for up to 3 months. And remember to let it cool before you put it in the fridge or freezer!
For more ideas on affordable shopping, here's how you can eat for £15 per week.
Disclaimer: We make every effort to ensure that content is correct at the time of publication. Please note that information published on this website does not constitute financial advice, and we aren't responsible for the content of any external sites.