Although every lender uses their own criteria, there are some common factors. So we've created a simple step-by-step plan to increase your eligibility in just four weeks.
The points quoted in this article are guidelines only. Experian's points system can vary depending on your individual circumstances.
Week one
1. Register to vote
Signing up to the electoral roll can improve your eligibility for finance and boost your credit score by 50 points. It only takes a matter of minutes.
When you apply for credit, lenders use the electoral roll to confirm your identity and address. As long as the details match up with your application form, lenders will see you as trustworthy and less of a risk to lend to.
It's very easy to register. Just fill your details online, including your:
Name
Address
DOB
Nationality
National Insurance number (though you can still register if you don't have one)
Or, you can sign up through the post. Simply fill out this registration form and send it to your local Electoral Registration Office.
To be eligible, you must be 16 years old or over, a UK citizen (or an Irish, EU or Commonwealth citizen with a permanent UK address).
Note: If you're not eligible, you'll need to contact the main UK credit reference agencies (Experian, Equifax and TransUnion). Then submit proof of your address, such as your UK driving licence or utility bills in your name.
Remember to ask them to add a note to your credit report reassuring lenders that you can provide proof of your address. Bear in mind, whilst this will help lenders to assess your application, it won't increase your credit score.
2. Join the Rental Exchange Initiative
Consider registering on the Rental Exchange Initiative if you always pay your rent on time. It's free to join and will increase your eligibility by showing lenders how well you manage money.
Unlike mortgage payments, rental payments don't automatically show up on credit reports. So the Rental Exchange Initiative has been set up to help tenants get recognition.
It's simple to sign up, and it makes no difference if you're a private tenant, or rent social or council housing. To get started, visit Credit Ladder or Canopy. Or ask your landlord to report your rental data on your behalf.
After you've registered, your rental payments will be included on your Experian credit report. This won't happen immediately though, as it can take credit reference agencies six weeks or more to update their records.
If you continue to maintain your repayments on time, every time, you'll gradually build up your credit score. In turn, you'll become more attractive to lenders, so it should open up more doors.
Week 2:
1. Check your report for mistakes
Are there any mistakes on your credit file that could be damaging your eligibility for credit? To find out, check your credit score for free with the three main credit reference agencies in the UK: Equifax, TransUnion and Experian.
Or access your Equifax credit report for free (for life) through CredAbility. You can check it as many times as you like, without impacting your credit score.
Be aware, the lender will check your credit report and cross-reference it with the details on your application form. Any mismatched data may show up as red flags and throw your identity into doubt, which could put lenders off.
So if you notice any errors on your report, ask the credit reference agency and/or the creditor concerned to update it straight away. Mistakes may include:
The wrong spelling of your name
An old address
Accounts you don't recognise
Credit searches that you haven't made
Tip: Check your credit report on a regular basis to ensure it's accurate and up-to-date. That way, you'll limit the damage to your credit score and eligibility.
2. Remove old financial links
Any joint finances will show up on your credit report. This may impact your chances of approval if the other party has bad credit. But it doesn't have to stay this way. You can improve your eligibility by removing any old ties that reflect badly on you.
To do this, you need to get in touch with each of the credit reference agencies to ask for a 'Notice of Disassociation'. Bear in mind, they can only update your report if the account in question has been paid in full and closed.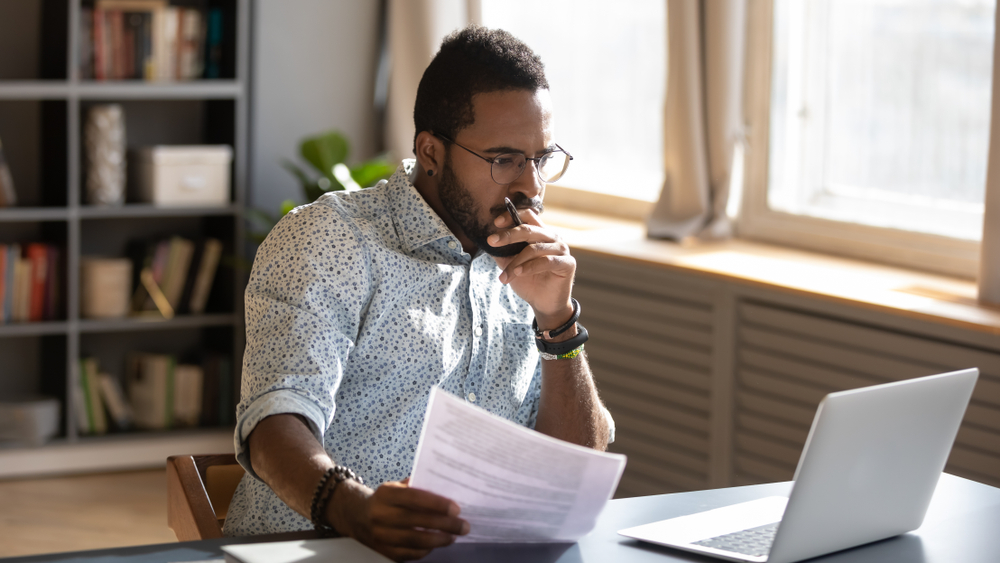 Week three:
1. Add your name to household bills
Another easy way to improve your eligibility is to get your name added to some, or all, of your household bills. Once you've done this, your creditors will be able to update your credit report with your payment history.
This will work in your favour as long as you maintain your bill repayments on time, every time. It'll help to build up your credit history and show lenders that you are a responsible borrower.
Remember though, by adding your name to bills, you are financially linking yourself to the other account holders. If they have poor credit histories, it could backfire and negatively impact your own eligibility.
2. Set up direct debits or standing orders
As you may already know, lenders want evidence that you can manage your money well. They use your past financial behaviours to predict how you'll act in the future. So a good way to improve your eligibility is to make sure you stay on top of your bills.
The best way to do this is to set up direct debits or standing orders, so you never forget a payment. All you need to do is contact your creditors with your bank details to set up a direct debit. Or ask your bank to set up standing orders.
Doing so will show lenders that you're in control of your finances, giving them more confidence to lend to you. Plus, the impact of any negative markers (like missed payments or defaults) will gradually reduce over time.
Week four
1. Try to lower debts
Lowering your debt will boost your eligibility too. Lenders want to know that you can afford to pay them back, so they'll look at your income and outgoings as part of their affordability checks.
They will also review how much of your available credit you're using on credit cards and overdrafts. Maxing them out could indicate that you're in financial difficulty, which is likely to put them off.
They should feel more comfortable approving your application if you have a low credit utilisation ratio (i.e. you're spending around 25-30% or less of your credit limit). Not only will this make you a less risky prospect, but it will also improve your credit score too.
If you're fortunate enough to have some savings in the bank, think about using some, or all, of your funds towards your debts. It could save you money if the interest on your debt is higher than what you're earning on your savings.
Read our blog The snowball vs. the avalance - which is the best to pay off debt? for more ideas.
2. Reduce other outgoings
The more spare cash you have left over at the end of the month, the more likely you'll get your credit application approved. This is because lenders will feel more confident that you'll be able to repay them in full.
To get to grips with your spending patterns, it's worth creating a budget. This involves writing a list of your monthly income and outgoings so you can see where your money is going and where you could make savings.
And finally…
Be aware that although these changes can be made quickly, it can take around three months to see an improvement in your credit score (and eligibility). This largely depends on your starting point. If you have bad credit, it could take longer. So it's best to make as many updates as soon as possible to get the ball rolling.
Make sure you shop around and use eligibility checkers before you apply. These tools are designed to show you what chance you have of getting accepted, before you make an application. They don't affect your credit score, so you can run as many as you like.
Read on to discover 10 things that lenders look for on your credit report.
Disclaimer: We make every effort to ensure that content is correct at the time of publication. Please note that information published on this website does not constitute financial advice, and we aren't responsible for the content of any external sites.